This post is also available in: Spanish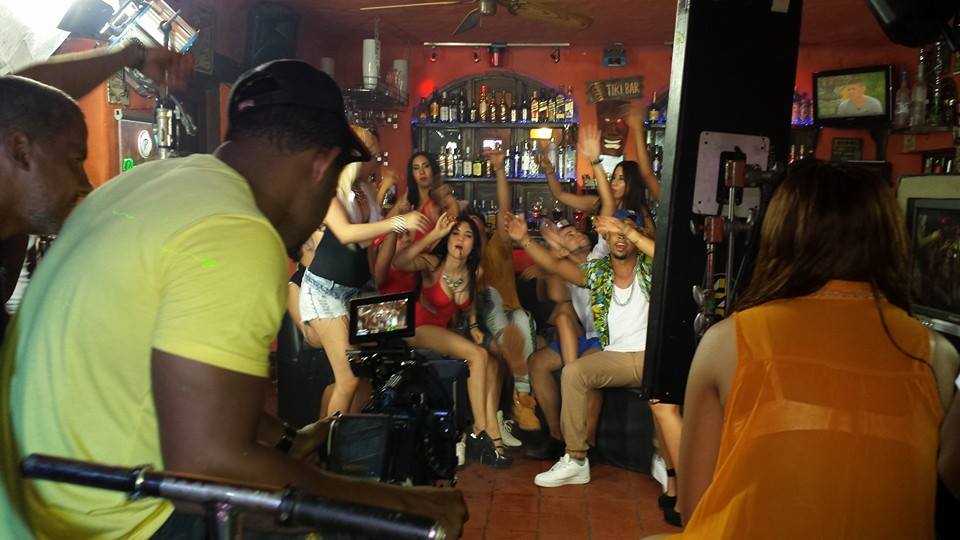 El Poeta Callejero, a Dominican urban music performer from San Juan de la Maguana, recently shot a new music video at Onno's Bar in Altos de Chavon. 
Onno's Bar, one of Casa de Campo's most popular nightspots recently became the scene for a new music video for Dominican music star El Poeta Callejero.
The scene shot inside the bar, in the area that after 10:30pm transforms into a nightclub type atmosphere sees El Poeta Callejero dancing and singing surrounded by a group of scantily clad girls in bikinis and mini-skirts.
Check out this mini "behind the scenes video" posted on the Onno's Bar Facebook page:
El Poeta Callejero is no stranger to Altos de Chavon, having performed twice recently at the Altos de Chavon amphitheater. In March 2013 he starred in the "Mega Chavon" concert alongside fellow great Dominican musicians, Fernando Villalona, Wason Brazoban, Sergio Vargas and others. And then in September last year he opened for Pitbull in the Pitbull for the Hogar del Nino concert. 
This is not the first, and it certainly won't be the last music video filmed in Casa de Campo, click on the links below to see some more:
Marc Anthony – behind the scenes video in Casa de Campo
Ana Gabriel releases videos "Siete Veces, Siete Más" and "Pacto de Amor" recorded at the Altos de Chavón amphitheater!
DRAKE – "Started from the bottom"
Charytín Goyco releases video filmed in Altos de Chavón
Christian Daniel, Puerto Rican singer and actor films new music video in Altos de Chavón 
Akon films new music video for "El Producto" with Omega in Casa de Campo! 
Amelia Vega filming her new music video in Casa de Campo! 
Los Altos Casa de Campo makes it into a music video
Photo and video credit: Onno's Bar/Restaurant Altos de Chavon facebook page