This post is also available in: Spanish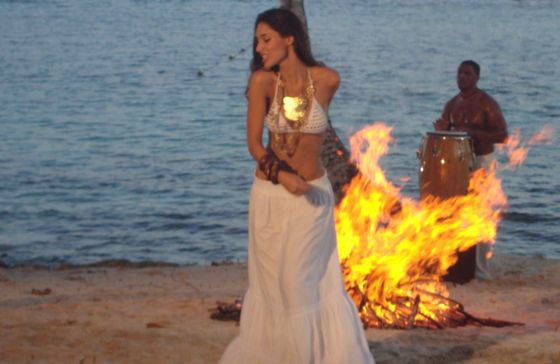 Back in May, Amelia Vega was here in Casa de Campo filming her new music video for her song "Pasa un segundito," which is fantastic and was officially released recently. Due to copyright and rules, we were not allowed to talk about or publish our photos of Amelia's Casa de Campo visit before now.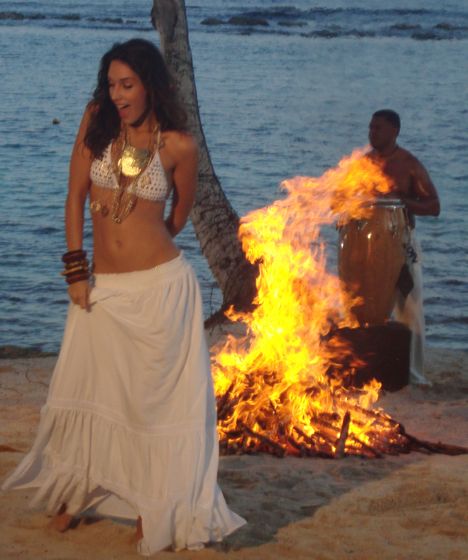 Amelia Vega first found fame in 2003, when she was crowned Miss Universe and became the first Dominican to hold the title, she was also at the age of just 18, the youngest winner since 1994. Since winning her crown Amelia has had a varied career including modelling, presenting and acting and has now turned her considerable talents towards music. To read more about Amelia, click here.
Amelia is the niece of Juan Luis Guerra, a Dominican singer-songwriter most famous for his merengue music. Amelia made her first debut as a singer with uncle Juan Luis Guerra, their singer style and music is similar and no doubt Amelia will become as famous, successful and well-loved as him.
The video for her song 'Pas un segundito' was filmed mainly on Casa de Campo's Playa Minitas in the private area to the side of the Beach Club by le Cirque restaurant, where myself, the film crew and a number of other curious spectators were able to watch the filming process. It was great to watch, I loved the song instantly so listening to it being played over and over again did not become tiresome and seeing the numerous cameras and many crew members needed to complete the filming was fascinating. I of course was keen to get as close as possible to get some good photos and kept having to dive out of the way of a camera which seemed to be swinging from the trees!
Some scenes for the video were filmed in the Altos de Chavon amphitheatre, which will next month see Alejandro Sanz in concert, and another scene was seemingly filmed in a Casa de Campo villa.
Here are my photos of the filming on the beach:
And here she is singing 'Pasa un Segundito,' this is the official video – we have some video clips of our own but they are well not great! Enjoy!
This article was written by Rebecca Hughes, editor of Casa de Campo Living and Casa de Campo's entertainment specialist!

Rebecca Hughes, Editorial and Events Marketing
[email protected]
TEL: 809-523-2045   CEL: 809-949-8906 (evenings and weekends)
BBM: 230DA5D1
Altos de Chavón, Casa de Campo

This article was produced exclusively for www.casadecampoliving.com