This post is also available in: Spanish
Under a starry sky, several Casa de Campo residents and guests in town for the festive Dueños 2016 Weekend and Halloween parties at Simply Haunted Mansion and Genesis Nightclub came to the Marina last Friday night for dinner in the Plaza Portofino and to celebrate Café Caribe. The musical group which featured three singers, guitars, drums and a guiro entertained guests and started the weekend off on a pleasing note.
Always lovely to have the accompaniment of live music at dinner, this occasion followed others like it in the past including "Noche Española" and "Colores de Quisqueya" hosted by the restaurants of the Marina Casa de Campo. They aim to promote traditional Caribbean music to honor the cultural identity of the Dominican Republic while celebrating the Marina's 15th anniversary.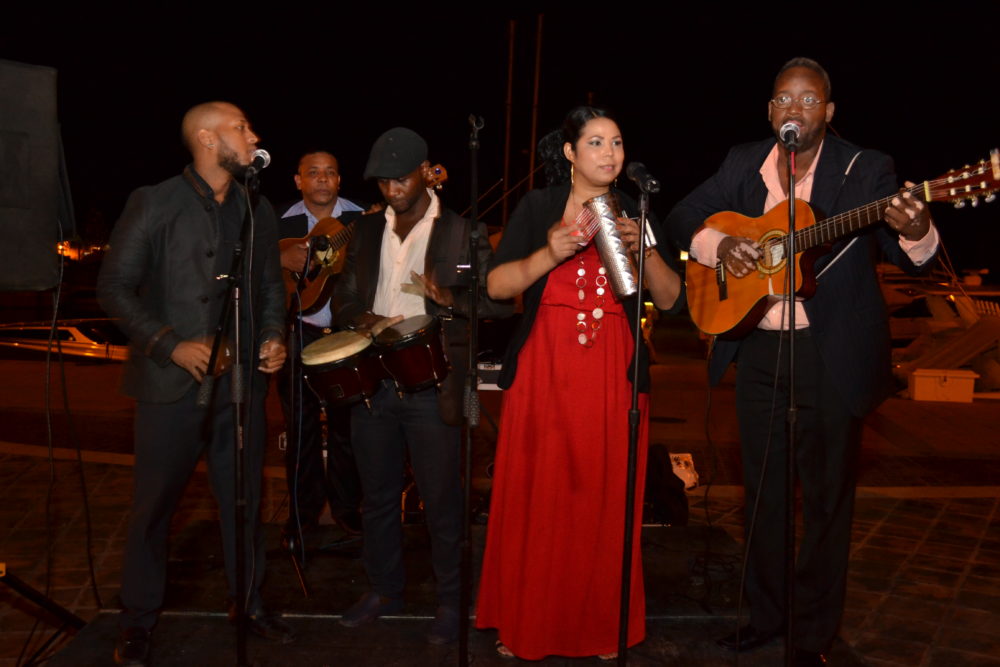 The Marina will soon welcome a new establishment to the mix – 30Sinco is set to open this December!! We look forward to more nights spent in the open air with a warm breeze and listening to Latin rhythms.
The following gallery of photos was taken by Mariana Heredia on Friday, October 28th during Café Caribe at the Marina: