This post is also available in: Spanish
We were seriously spooked out of our minds! "Was that you screaming in the maze?" I got asked after I passed through the torturous halls. "I couldn't have been the only one!" I exclaimed. Brimming with cobwebs and skeletons suspended from the ceilings and walls, a moving Frankenstein with laser red eyes, giant spiders, and phantoms that literally crept up behind you or jumped out in front of your face in the pitch black darkness, Cacique 31's Simply Haunted Mansion entrance made my stomach ever so unsettled as I clung to my friend and fellow maze goer for dear life.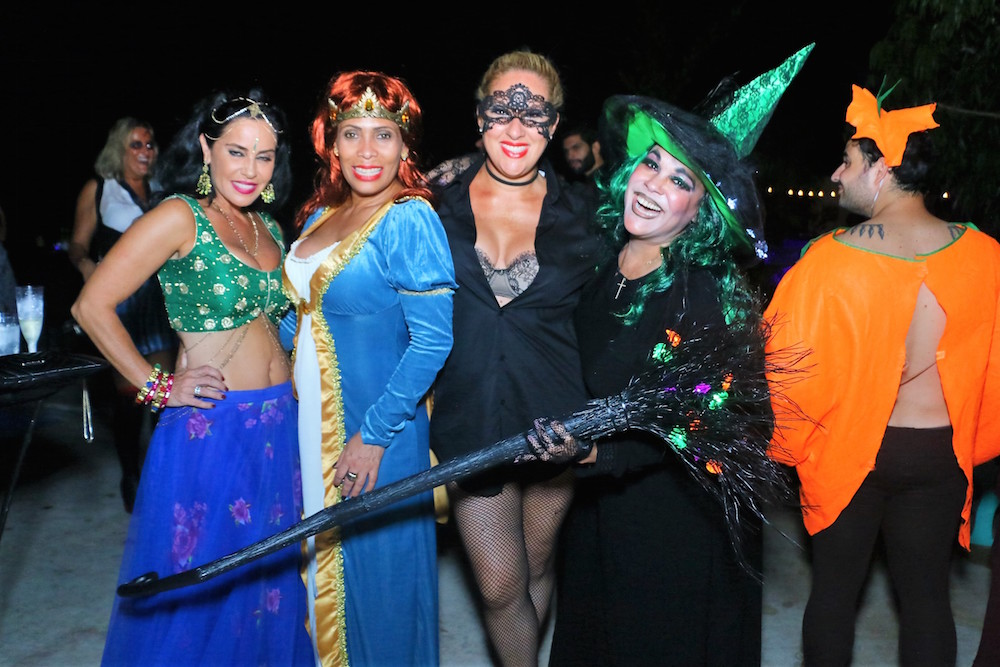 Thankful to be out of such a awesomely creepy hallway, I entered into the balcony of the vast ballroom – a perfect setting for the noble mansion that was struck by a mysterious horror ages ago and whose corridors are roamed by creatures of the night. Seeing furniture covered in sheets and low lit lanterns, I floated down the staircase as if I were already among the dead. The Halloween costumes I saw at Mathew and Edward De Valle's fundraising event were by far some of the best I've ever seen. You only need to scroll through our photos below to find Patricia Proaño and Paul Beswick looking outrageously awesome in their head-to-toe Halloween interpretations or Natasha Marie aka DJ Miss Gem and her partner in crime, Mickey Destro in a perfect execution of Harley Quinn and the Joker from the Suicide Squad.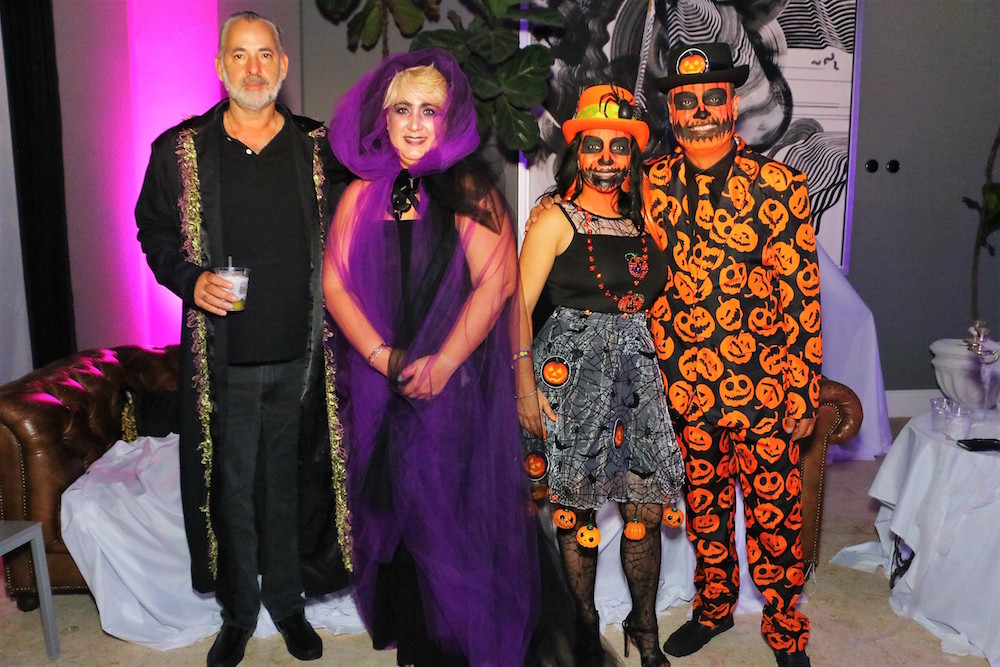 I saw fantastic makeup with bloodied "The Walking Dead" scars, a corpse bride, and a clever Kim Kardashian "Break the Internet" ensemble by Omar Kuret who actually took home the costume prize!! There was so much to look at outside as well in the Simply Haunted Mansion – the backyard included a bouncy house for kids and thrilling theatrics where a group of morbidly dressed performers by Stage Art Studio ran through the crowds and incited guests to join them. The party ran late into the night as guests enjoyed cocktails, took numerous videos and pictures, and commented on friends' impeccably crafted Halloween attires.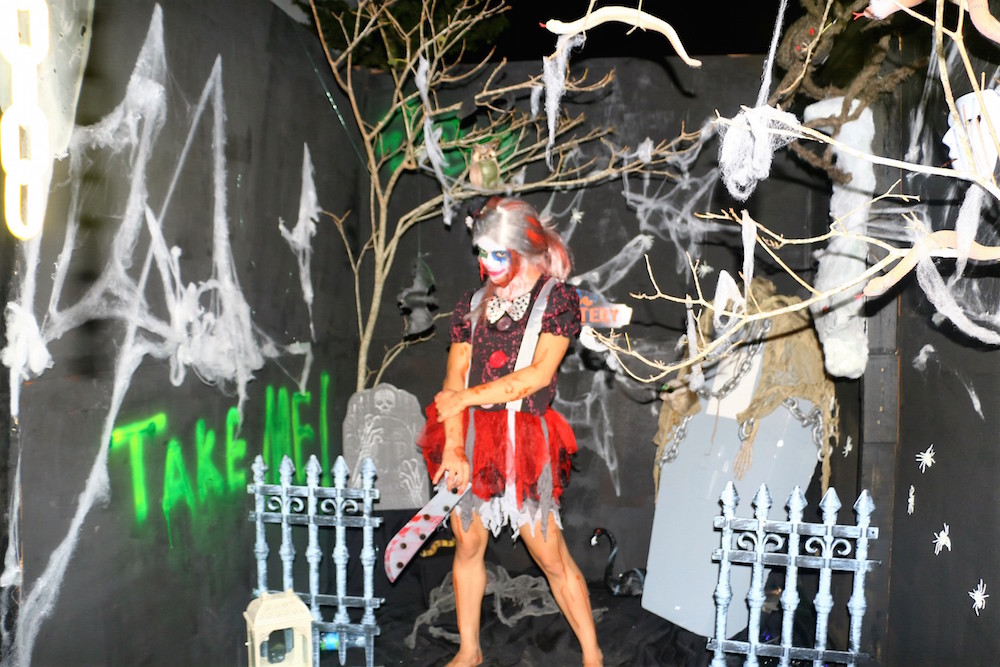 Looking ever so dashing in tuxes, the hosts mingled among guests and celebrated the smashing fundraiser event that apart from being a haunted house and costume party brought attention and aid to the foundation El Ser Libre y Feliz and the children of the Father Sebastian Cavalotto Special Needs School. It was definitely a party and cause worthy of your attendance and support!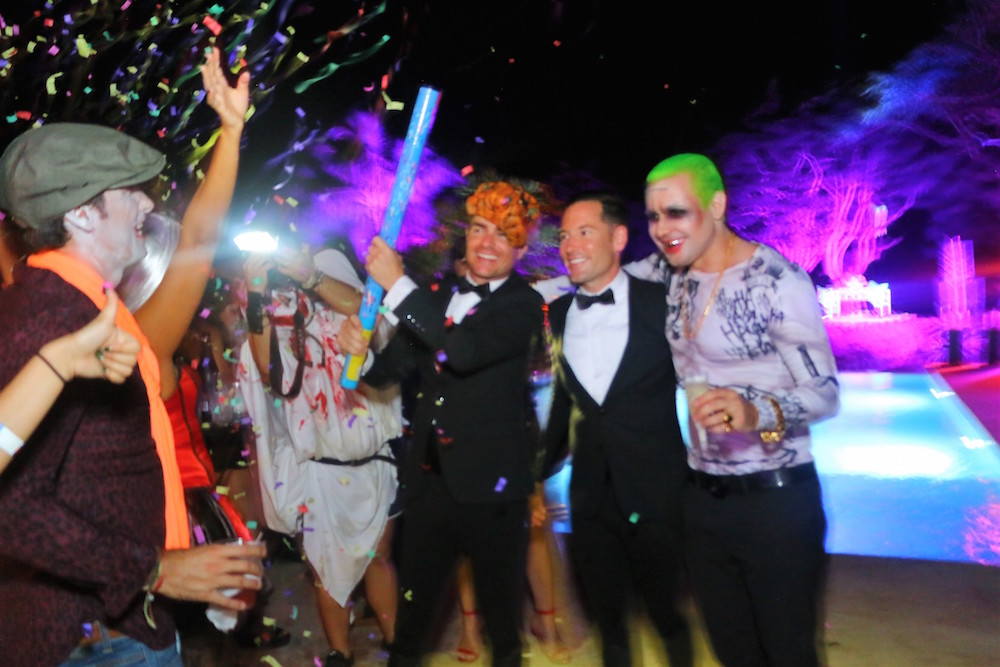 Walking gleefully out having enjoyed a fabulous night, I soon realized the night was not complete without one last scare! I turned to look behind me in the dimly lit hall and there stood a blood-stained clown with a chainsaw in hand! After a jaw-dropped gasp at my end, my friend says, "Wow! That's really cool!" His costume complete with a painted white face and wide toothy grin was in-fact very cool, admittedly enough though to defer one's desire for a good scare a whole year until next Halloween, but the spooky-turned-very-friendly clown and I had a laugh before my friend and I were off into the mysterious night!
The following pictures were taken by Dariana Soriano on Saturday, October 29th at Cacique 31's Simply Haunted Mansion Halloween Party and Fundraiser Event: