This post is also available in: Spanish
After everything that goes on during the holidays once the new year begins we find ourselves feeling a little lethargic and tired, and sometimes even anxious about what the year will bring. This is where Ki-Ra Holistic Living comes in; a mind and body detox retreat is just the thing to rejuvenate ourselves.
From the 27th – 30th of January, we will have the tranquil opportunity to regain mind and body balance with yoga asana practice, meditation, ayurvedic food and treatments, juice fasting and SILENCE.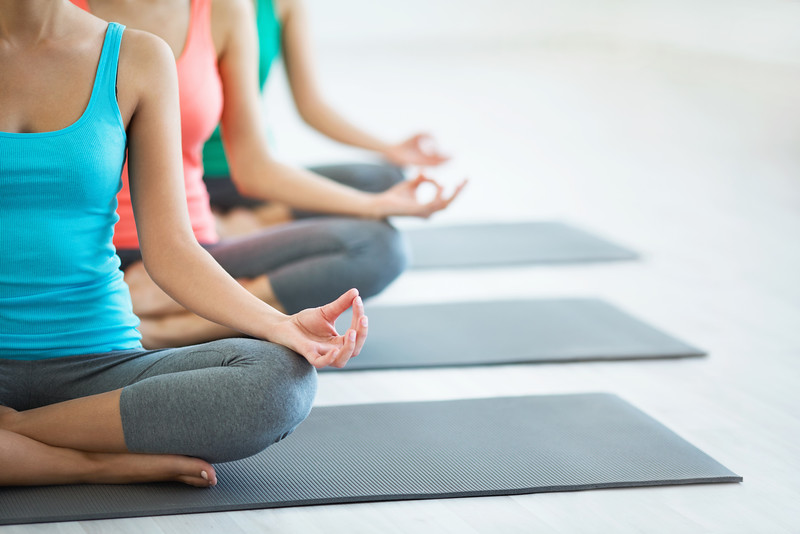 The retreat begins with a meditation on Friday evening, with a sunset yoga practice followed by dinner and an introduction to the retreat. Each night ends with Yoga Nidra – the deepest state of relaxation that still allows you to maintain full consciousness. The goal of meditation is to go beyond the mind and experience our essential nature—which is described as peace, happiness, and bliss.
The retreat will take place at Casa Ki-Ra, Punta Minitas 11. The package includes one ayurvedic detox massage and accommodations. There is also a separate package price if you don't require accommodations, and even a day-pass for those who simply want to join in one afternoon. Contact Ki-Ra Holistic Living with the details below to join the Body and Mind Detox Retreat.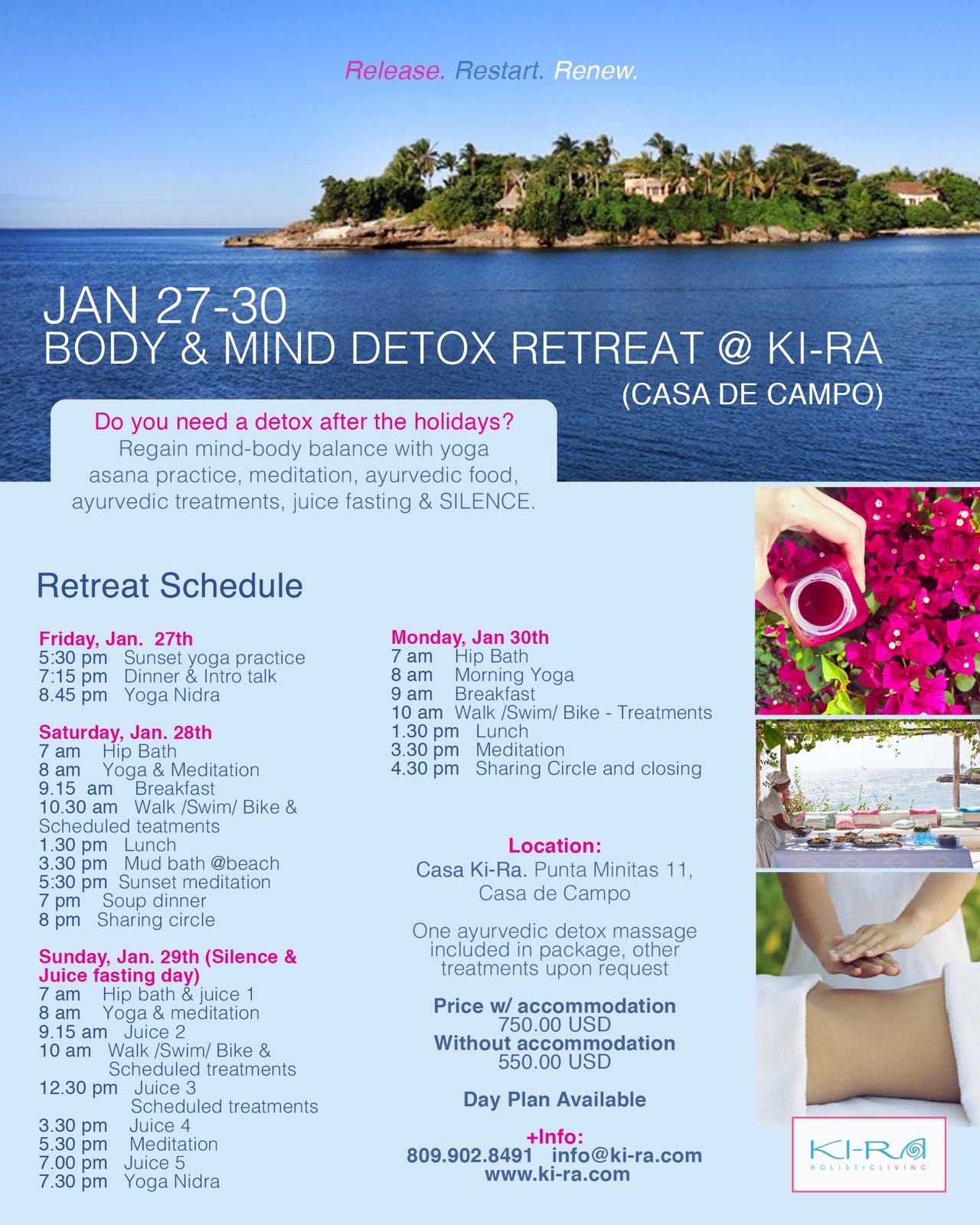 Body & Mind Detox Retreat

When: January 27th – 30th

Where: Casa KI-RA, Punta Minitas 11

Cost: US $750, accommodations included. Spaces are limited!

US $550, without accommodations.

Contact: Tel: 809-902-8491; email: [email protected]; website: www.ki-ra.com
KI-RA HOLISTIC LIVING

Ki-Ra is a place where you can come and have the experience of holistic living taking as much or as little as you want. Holistic living literally means a way of life that integrates all parts of connecting with nature and oneself; finding your perfect balance of health, fun, relationships with family, friends and the environment, living in nature in a comfortable way and fully enjoying all aspects of your life. The energy here is really peaceful so you can definitely escape if you want to or come and have some healing time with treatments and healthy food, but we are keen to emphasize that it's meant to be a fun experience so that it remains something that you actually continue to do and enjoy after you leave.