This post is also available in: Spanish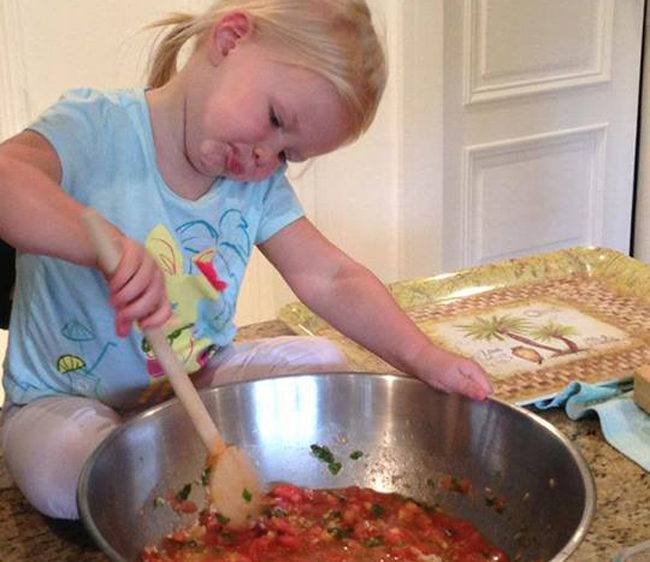 Over the last few weeks I've brought you a selection of my favorite delicious and healthy recipes; crispy quinoa burgers, gluten-free banana pancakes, flaxseed bread, chick-pea curry and my delicious home-made coconut-oil chocolate, but now that I've run low on inspiration, here I bring you some of my favorite recipes by my future sister-in-law Jacqueline Silvestri Banks.
Jacqueline Silvestri Banks, who grew up in Casa de Campo, is a certified holistic health counselor and busy mother – and boy she does some great healthy recipes! Here are some of my favorites:
Lemon Quinoa Pancakes
This is a great recipe if you're a quinoa fan. You can even change the ingredients around and turn it into a savory pancake with a little parmesan cheese and sea salt if you'd like. We made this lemon version for breakfast and it was delicious! 
Pumpkin Protein Brownies
A great high protein, healthy fat snack or breakfast idea. It looks like a brownie but it's healthy, and completely grain free. We enjoy these as an afternoon snack, it's just sweet enough to satisfy your sweet tooth.
Spinach Cream Sauce
It's delicious and of course, healthy! It 's great over pasta, rice noodles, baked potatoes, as a spread on toast, as a healthy alternative to spinach artichoke dip to serve with tortilla or pita chips.
Healthy and Sinful Turkey Loaf
This has got to be one of my favorite meatloaf recipes. It's a delicious, not low-fat, turkey loaf that tastes even tastes fantastic as leftovers.
Annabelle's Mac N' Cheese
Here it is. Finally. The recipe many moms (and their adorable toddlers) have been waiting for. Mac N Cheese made better. It's fantastic and of course has some extra veggies hidden in it.
Check out more recipes and healthy blog posts from Jacqueline at her website: jacquelinebanks.com