This post is also available in: Spanish
Today, Friday November 18th, is going to be a very busy one with numerous and wonderful activities! Beginning with Café de la Leche, Flavors of the World Peru, Night Golf, joint art exhibitions at la Aldea Cultural Santa Rosa de Lima, and now we announce another one! Chinois is hosting an opening cocktail at their restaurant for none other than renowned Dominican artist, Miguel Ulloa! The exhibition will benefit the Clínica de Familia La Romana and begins at 6:30pm at their restaurant location on Calle Duarte, Restauración Street Corner, La Romana.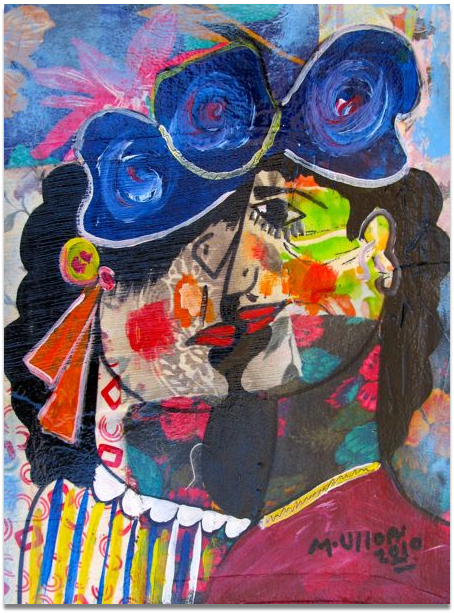 Miguel Ulloa was born in Altamira, Puerto Plata in the year 1964. Inspired by his brother, he got into fine arts in the year 1984. In the year 1988, he held his first exhibition in the lobby of the Hotel Embajador. In the same year, he was part of a collective in Casa de Teatro in Santo Domingo along with artist Carlos Goico and others. In 1989, he presented his second solo show in the Las Vegas nightclub in Santo Domingo, and presented his art pieces in city of Panama in 1992. Since then, his career has continued to rise with various solo and collective exhibitions around the world, and he has even exhibited right here in Altos de Chavón in 2007! His works are in permanent displays in both national and international museums and galleries. He is an active member of the Dominican Association of Plastic Artists (CODAP), affiliated with the International Association (AIAP) and the UNESCO.
His work is captivating and we are sure you will enjoy every piece on display. The exhibition will be open through November 30th, and as stated benefits the Clínica de Familia La Romana, a comprehensive community health organization that runs one of the largest HIV clinics in the Dominican Republic, in addition to primary care services and an adolescent reproductive health clinic, among other programs.
Join our friends at Chinois at the opening cocktail of this exhibition, supporting Dominican art and charitable causes!
*Images and artist information from galeriadeartedominicana.com
Opening cocktail: Miguel Ulloa at Chinois

When: Friday November 18th, 6:30pm

Where: Chinois Restaurant, La Romana

Exhibition open to public from November 18th- November 30th

In aid of the Clínica de Familia La Romana.
CHINOIS RESTAURANT

Where: Calle Duarte, Restauración Street Corner, La Romana

Hours: 12pm – 11pm (open for lunch and dinner)

Tel: (809) 550-5977 , (809) 307-2729

Email: [email protected], [email protected]

Instagram: https://www.instagram.com/chinoisrd/
CLÍNICA DE FAMILIA LA ROMANA

Address: Calle Gregorio Luperón, esquina Calle Gastón Fernando Deligne #168 (next to Iglesia Sagrado Corazón de Jesús), La Aviación, La Romana

Schedule: 

Monday, Wednesday and Thursday: 7AM – 5PM

Tuesday: 7AM – 7PM (Extended schedule!)

Friday: 7AM – 4PM

Telephone: 809-813-2934

Fax: 809-556-3193

Email: [email protected]

Website: www.clinicadefamilia.org.do

Facebook: https://www.facebook.com/ClinicaDeFamiliaLR

Video on Clínica de Familia's programs and services: www.clinicadefamilia.org.do/video

María Consuelo Pérez, Encargada de Relaciones Públicas

Tel: 809-813-2934

Cel: 829-659-4838