This post is also available in: Spanish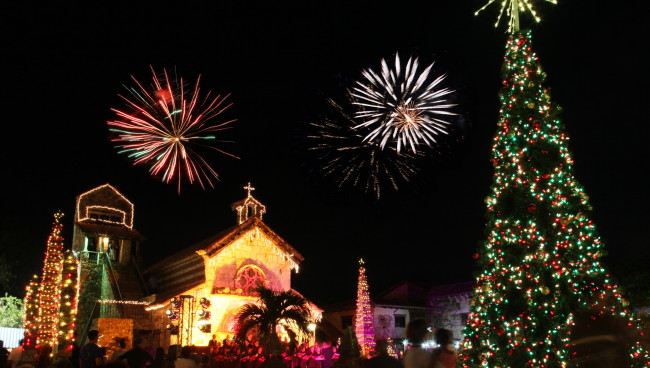 It's already mid-December, which means that we've begun the first stages of exciting Christmas celebrations here in Casa de Campo… but be on the look out because the BEST of the Holiday Schedule is yet to come!
Having commenced the festivities last Friday, December 12th with the Christmas Lighting Ceremony at Altos de Chavón, as well as a Christmas concert by the Jazz Big Band of the National Conservatory of Music, we are in full swing for a happy holiday season.
Let the good times continue with THIS WEEK'S amazing upcoming activities:
The 'Aguinaldo' (Christmas bonus) is one of the most traditional and fun ways to celebrate Christmas in Latin America, we visit our neighbors singing carols and bringing holiday cheer right to their doors.
Every year, the Fundación MIR performs a skit for the birth of Jesus at the Plaza Chavón with well decorated costumes and staging, and a range of talent from young ones to teenagers.
On this day, head over with your family to the Altos de Chavón amphitheater and listen to the soothing music of the National Symphony Orchestra. The Christmas concert is directed by Maestro Jose Antonio Molina and will feature special guests such as Maridalia Hernandez, Danny Rivera and the female choir from CEMM.
Mark your calendars and come join the fun for an unforgettable Christmas holiday you can only enjoy at the extraordinary Altos de Chavón!