This post is also available in: Spanish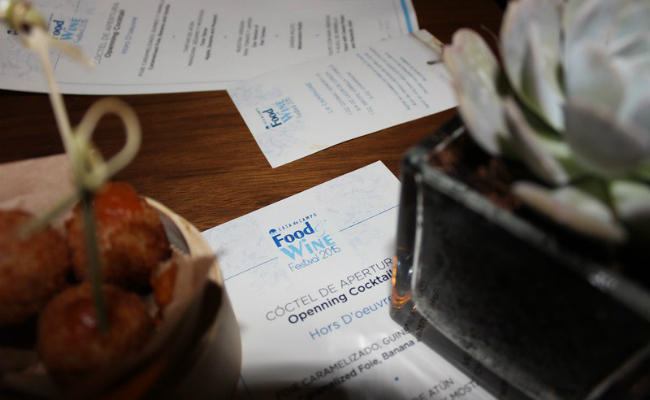 This past weekend we shared our review of Saverio Stassi's lunch at Casa de Campo's Food and Wine Festival. While a fine meal is always wonderful, I'm a fan of tapas and hors d'oeuvres – pair them with some great cocktails and it's my favorite kind of feast. The Food and Wine Festival Inaugural cocktail, hosted at Plaza Portofino at La Marina Casa de Campo was the perfect kind of casual affair to get the weekend started.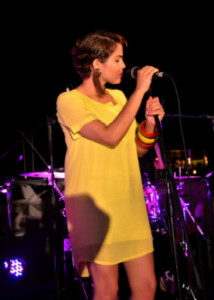 As event attendees enjoyed live music by Rouse Mateo and the "In House Band", Gabriela Reginato introduced the weekend's protagonists, who addressed the crowd showing their excitement for being part of the historical event. Charles Keusters, Food and Beverage Director of Casa de Campo, explained how the Food and Wine Festival is the kickstarter for a series of amazing projects that Casa de Campo is planning in order to position the resort as an important mecca for gastronomy in the country and the region.
Xabier Gutierrez, Saverio Stassi, and Anthony Masas, the Chefs who delighted us all weekend with spectacular menus and meals, each gave a small preview about what they had in store for the festival. As cocktails kept flowing, so did the hors d'oeuvres crafted by Chef Masas for the special evening. The "sancocho" croquettes and watermelon mojitos were some of the unexpected delights that had guests all asking for more.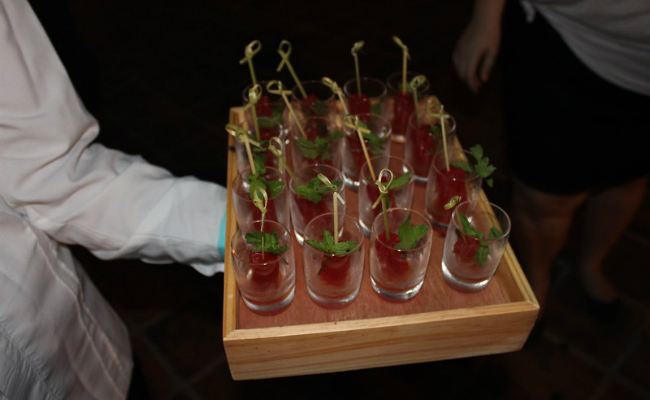 Excited about all the great eating and drinking in store for the Casa de Campo Food and Wine Festival, guests of the inaugural cocktail went on their merry way to enjoy the many activities and dining experiences the resort prepared for its first ever Food and Wine Festival. Stay tuned as we continue to share highlights of this memorable weekend in Casa!
The following collection of images were taken during the Casa de Campo Food and Wine Festival Inaugural Cocktail at La Marina Casa de Campo: