This post is also available in: Spanish
Perhaps the most visually unified Café de la Leche since Idarmis Cucurullo and Lauren Llenas' hat and headpiece tea party or Malele Strofer's angel's wings themed event, this month's Casa de Campo ladies all wore yellow to support International Women's Day! Entering the modern, sleek design of Yrene Caslini's Vivero villa, guests made their way out onto the evergreen patio complete with a garden view and plush social seating.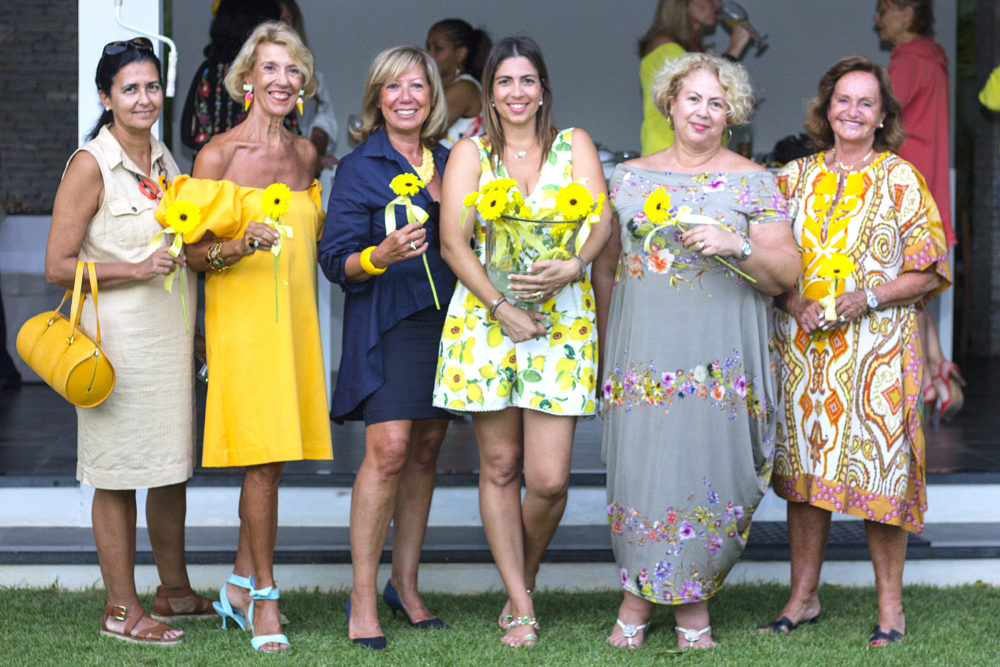 A delicious set-up of finger sandwiches and mini quiches, pizzas, burgers, and crisp veggies kept ladies happily gathered around the snack table while they carried on conversations about upcoming events and especially the excitement surrounding the 12th annual McDaniel Tennis Tournament. As the afternoon sun slowly set, Yrene and her daughter Alice gifted all ladies present with a sunflower – a sweet, sentimental thought to signify gender equality and respect.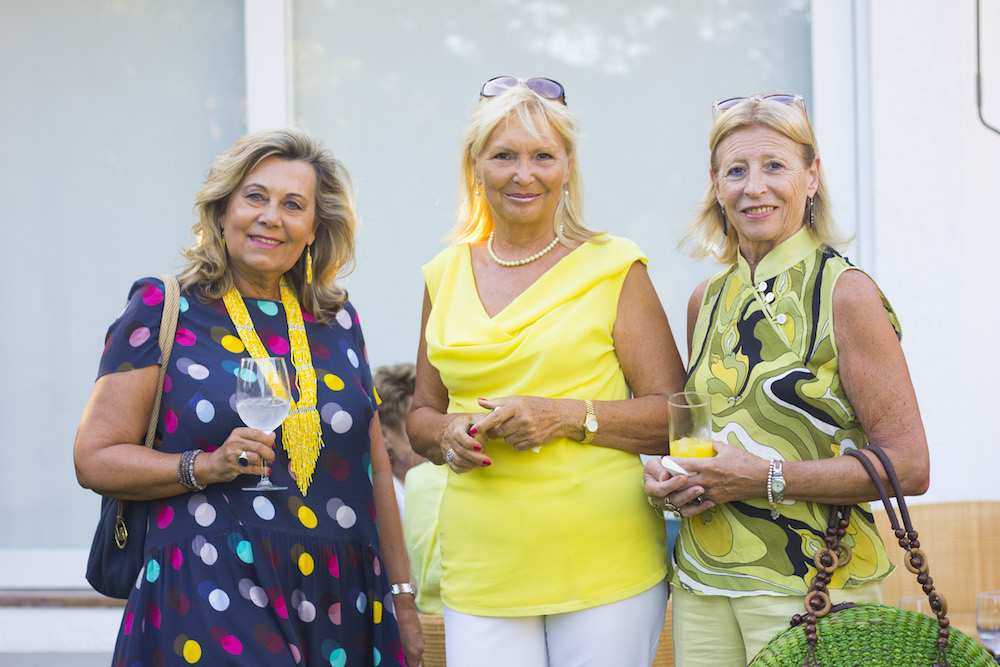 The Hogar del Niño which always promotes equality in its workplaces and teaches equality in its classrooms wanted to commemorate this special day for women so that we may remember the staggering gap between men and women in the Global Gender Gap Report around the world and be advocates for change. Let us stand together in the name of charitable causes that bring aid to the less fortunate, like Café de la Leche, and recognize significant movements like Women's Day and #BeBoldForChange for the healthy, sustainable development of the Dominican Republic and international communities.
The following pictures were taken by Laura Perdomo on Wednesday, March 8th at Café de la Leche with Yrene Caslini:
The Hogar del Niño is a children's daycare and educational center for over 1500 children, located in La Romana town, just outside of Casa de Campo. Children from as young as just a few weeks old up to 18 years old are cared for and educated daily, from as early as 5:30am and staying as late as 7pm.

The organization also provides special schooling to over 75 hearing impaired and blind children, as well as a vocational school where over 235 students receive classes in different areas like: sewing; industrial preparation, installation and electrical maintenance; plumbing and management of computer office programs.

Contact the Hogar del Niño on:
Tel:(809) 523-8901 or (809) 556-3181
Email:[email protected]
Website: pbo.org.do