This post is also available in: Spanish
This Thursday March 9th, the 12th annual McDaniel Tennis Tournament started with the first round of pre-arranged doubles draw tournament with 20 players from both La Romana Country Club and La Terraza. All donations this year will go, as in years past, exclusively to the Player's Health Insurance, the Ball Boys Scholarship Fund, and College Scholarships for two students.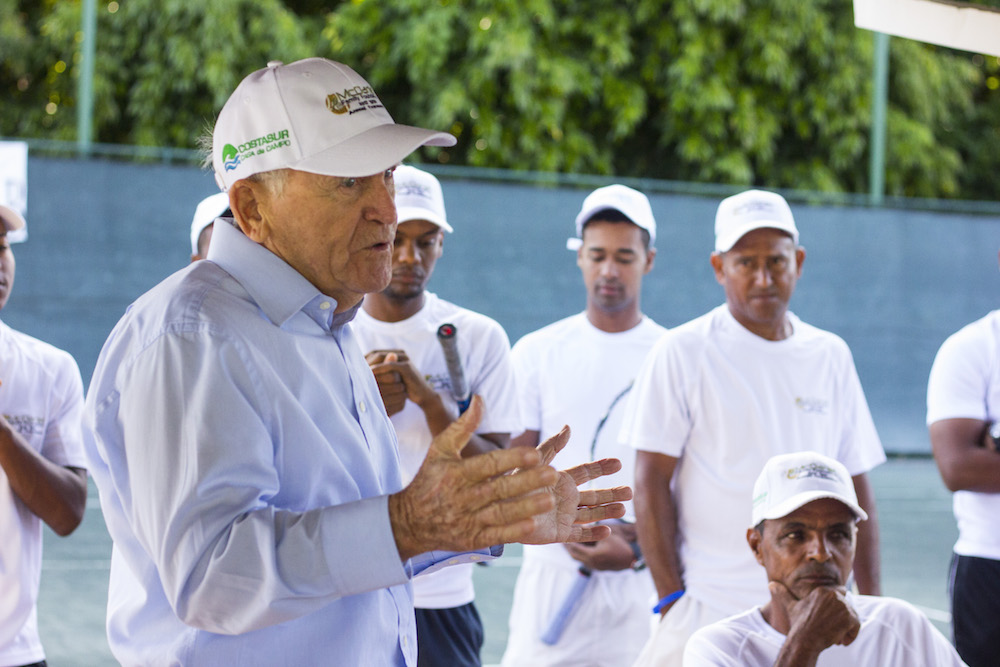 Early in the morning, the players warmed up in two of the La Romana Country Club tennis courts to be ready for the upcoming matches. Mr. Rick McDaniel, arrived shortly after and gave each of the players a cap and shirt that commemorates the 12th year of the McDaniel Tennis Tournament. After all the players donned their shirts and caps, Adonis Berroa welcomed the players and gave instructions for this year's games, which followed with words of motivation by Mr. McDaniel and an announcement that each player would receive RD $20,000!
One of the players representing the group thanked Mr. McDaniel for his continued support and all that he does for them; he also thanked the rest of the players since they have all become like a family, wishing them the best of luck in this tournament.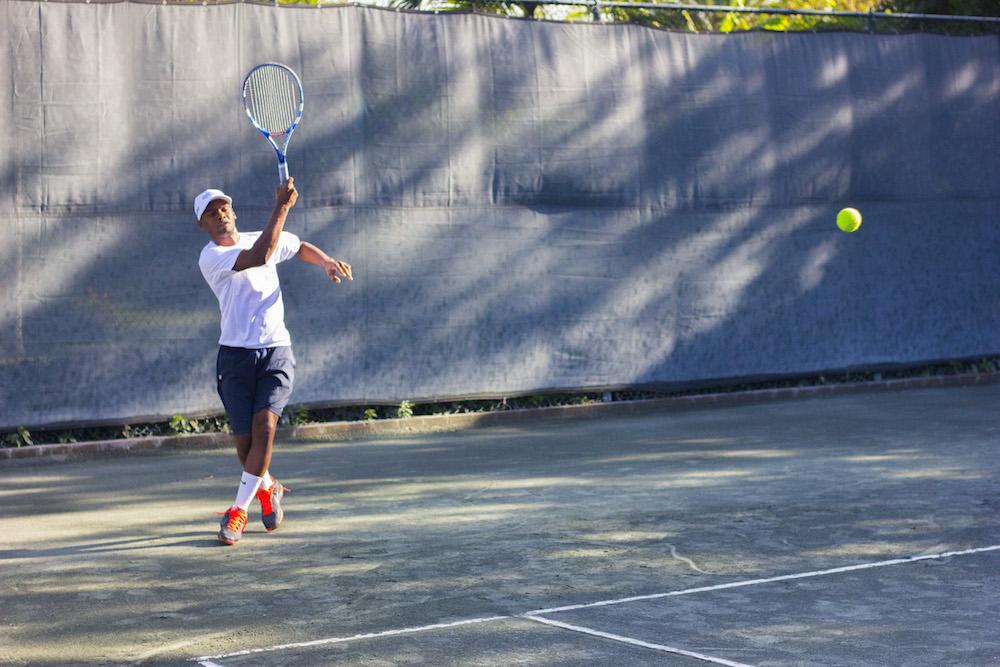 The tournament continues with matches tomorrow, Friday the 10th and Saturday, March 11th with the finals at 4:00 p.m. on Sunday at the La Romana Country club. Yesterday was the Sponsors Appreciation Luncheon at the La Romana Country Club, hosted by Marilyn and Marty Chattman. Other activities include a river boat cruise at 4:00 p.m. on Saturday, which serves as another big THANK YOU to all those generous Casa de Campo villa owners and businesses who have sponsored the tournament.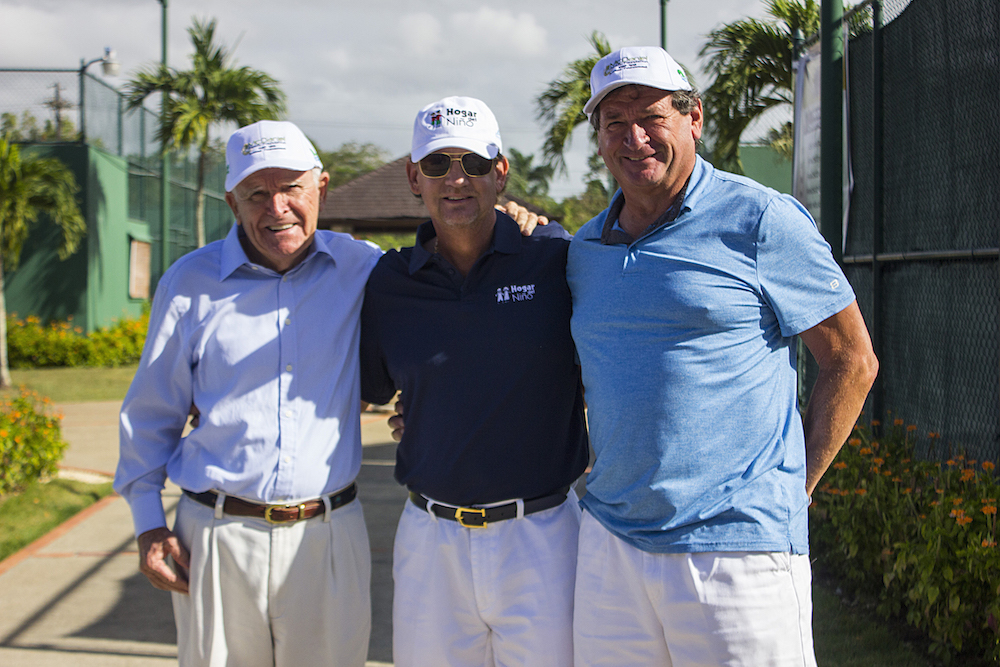 This year, we hope the Casa de Campo community comes out to support and donate as usual! So if you're interested in tennis and helping to create a brighter future for the ball boys and tennis players of Casa de Campo we hope to see you at this week's events!
The following pictures were taken by Laura Perdomo this morning, Thursday, March 9th, at La Romana Country Club during the 1st round of the McDaniel Tennis Tournament 2017:
12th annual McDaniel Tennis Tournament Schedule

Friday March 10th, 3pm – Tournament quarter finals at La Romana Country Club

Saturday March 11th, 9am – Tournament semi-finals at La Romana Country Club

Saturday March 11th, 4pm-6pm River Cruise Ride, RSVP: Pablo Green at [email protected]

Sunday March 12th, 4pm – Finals at La Romana Country Club followed by the Awards Ceremony for all the players at 6pm
Sponsorship
The McDaniel Tennis Committee, of which Casa de Campo Living and SILGON is part, is once again hoping to raise more funds to continue increasing the number of ball boys educated under the Ball Boy's Scholarship Foundation. So if YOU want to help support this cause, individual sponsors are very welcome, with suggested donations between US$150 up to US$5,000. There is also a "Corporate Sponsorship" option. See below for the different sponsorship options, or contact Rick McDaniel at [email protected] / (809) 951-1523, or anyone at the McDaniel Tennis Committee.
McDaniel

Tennis Tournament Sponsorship Options:

Corporate Sponsorship:

Major Sponsor: USD$10,000
Benefactors: USD$5,000
Founders: USD$2,500
Directors: USD$1,500
Patrons: USD$1,000
Supporters: USD$500
Associates: USD$300

Individual Sponsorship:

FOUNDER: US$10,000
DIAMOND: US$5,000
PLATINUM: US$3,000
GOLD: US$1,500
SILVER: US$1,000
BRONZE: US$750
EMERALD: US$500