This post is also available in: Spanish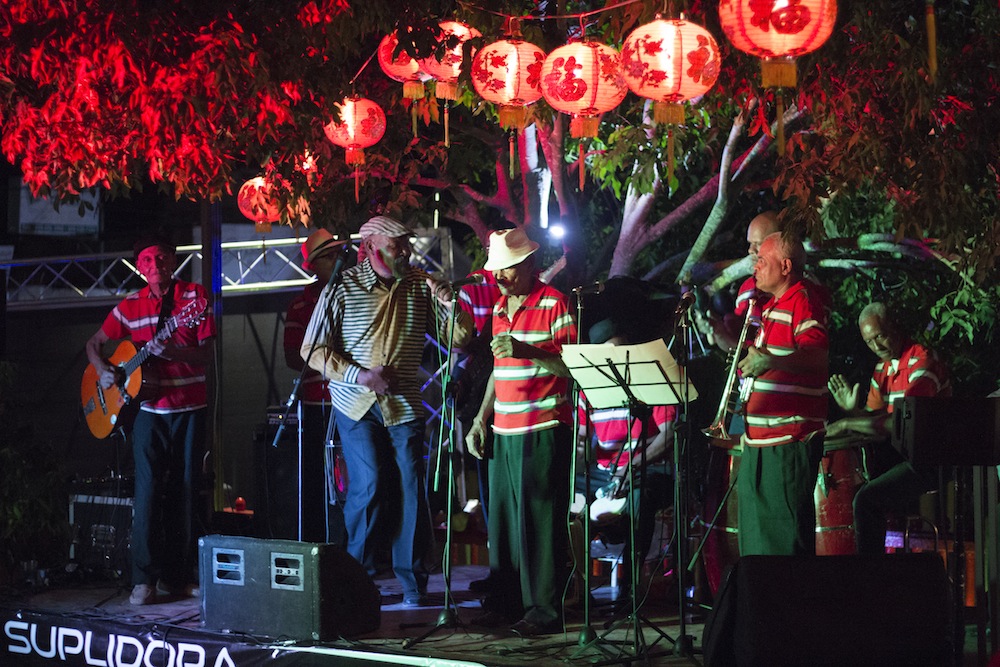 Last Friday July 29th, one of our favorite restaurants in La Romana, Chinois celebrated Father´s Day with an excellent dance concert, "Son de Padres" featuring Los Soneros de Haina. It was one of the best ways to celebrate fathers, grandfathers, uncles and brothers surrounded by great music and food in the company of loved ones.
People started arriving around 7:30pm and were welcomed with a cocktail courtesy of Brugal, which was one of the sponsors for the evening. You could feel it was going to be a memorable night as soon as you stepped out onto the terrace and viewed the colorful lanterns strung from the treetops. Chinois has a history of organizing these types of celebrations all the way back to when they were in their previous establishment, and it was nice to see them pick up the tradition again!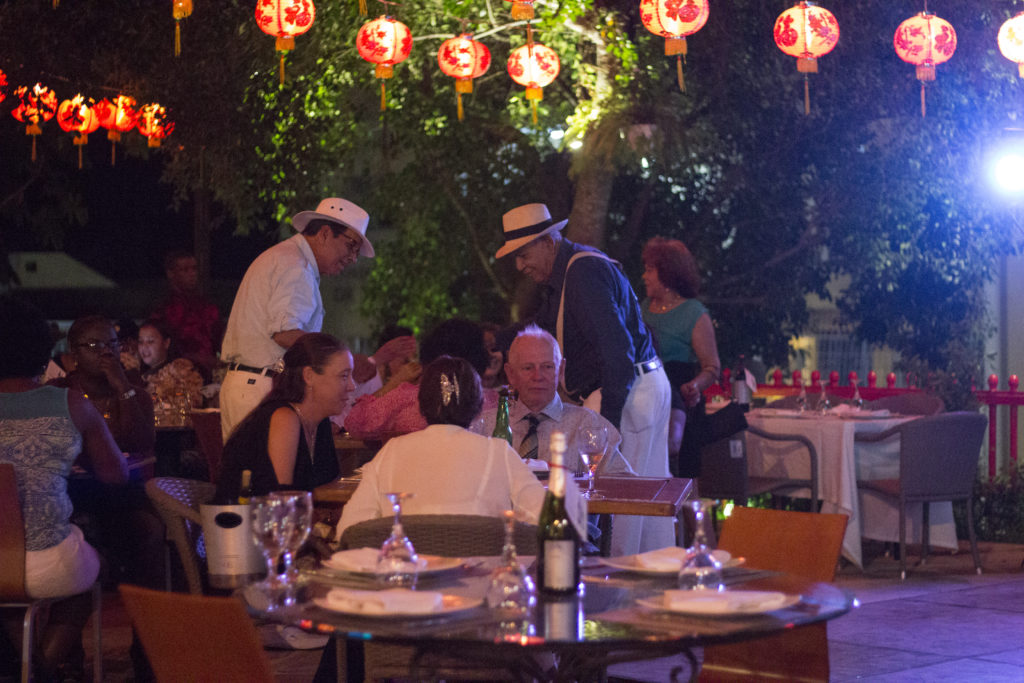 One might have felt as though they were transported to Cuba as men donned fedoras and berets in true Son and Cuban fashion. Ricardo mingled with all of the guest, and Susana made sure everything stayed delightfully organized. Los Soneros de Haina started to play around 9pm and were joined by a couple of professional dancers! They were spectacular! The way they moved together to the rhythm of the music was beautiful and encouraged others to stand up and dance along.
Once the food arrived, guests turned their attention to Chinois' authentic Chinese cuisine where delicious egg rolls and wontons accompanied a main dish of each guest's choice. We had the the eggplant casserole with shrimp and the Fushao – Chinesse Paella – with lambi, shrimp and calamari. YUM! With two options for dessert, coconut flan and Nutella eggrolls, it was impossible for us to make up our minds and so we ordered one of each, and they did not disappoint!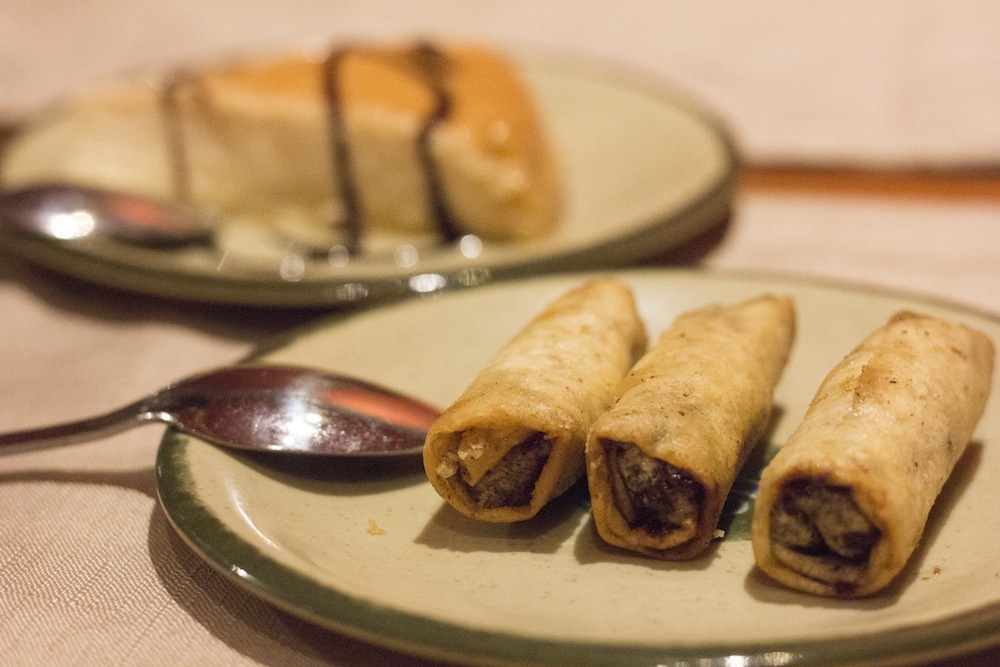 We hope you had the opportunity to go to this lovely event and celebrate. If you didn't, you can always take dad out to Chinois any day of the week, or select one of our easy-to-do suggestions here! There isn't just one calendar day that belongs to dad; celebrate as often as possible!
See below our collection of pictures taken by Laura Perdomo on Friday July 29th during "Son de Padres" in Chinois.
CHINOIS RESTAURANT

Where: Calle Duarte, Restauración Street Corner, La Romana

Hours: 12pm – 11pm (open for lunch and dinner)

Tel: (809) 550-5977 , (809) 307-2729

Email: [email protected], [email protected]

Instagram: https://www.instagram.com/chinoisrd/