This post is also available in: Spanish
What makes Casa de Campo so irresistible? Is it its long stretches of perfectly manicured golf courses, breathtaking views of the sea, or the ability to sit back and feel unencumbered by life's typical woes? In a resort so peaceful, its idyllic lifestyle is amplified with exquisite food selections and entertaining activities. Not long ago, La Piazzetta hosted a full house of dinner guests each night of Flavors of the World London, and as part of the weekend's events the resort included a complimentary Macallan whisky tasting at the Terraza Dye Fore.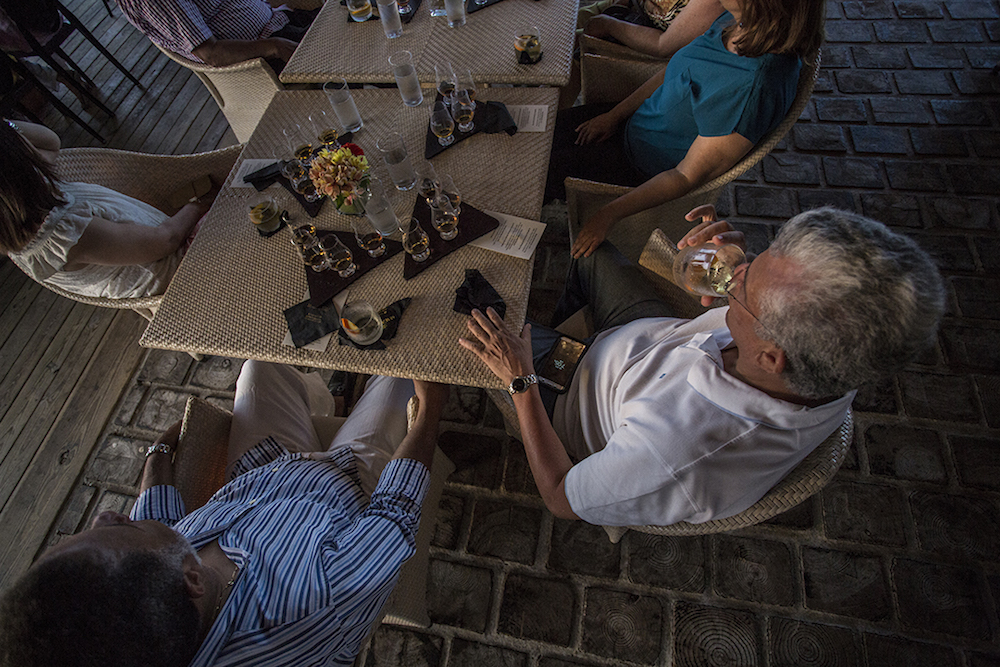 Many were surprised to learn of the announcement, but those who attended got more than what they bargained for. In an exquisite setting overlooking the Dye Fore Chavón, brand ambassador for the company, Rafael Rodríguez delivered a discussion of Macallan's history and gave explanations about the four whiskies in the tasting. Guests sampled The Macallan Amber, The Macallan Sienna, The Macallan 12 Years, and The Macallan Ruby. It so happens that The Macallan 12 Years was my favorite with its hint of dried fruit and honey flavor with a smooth finish.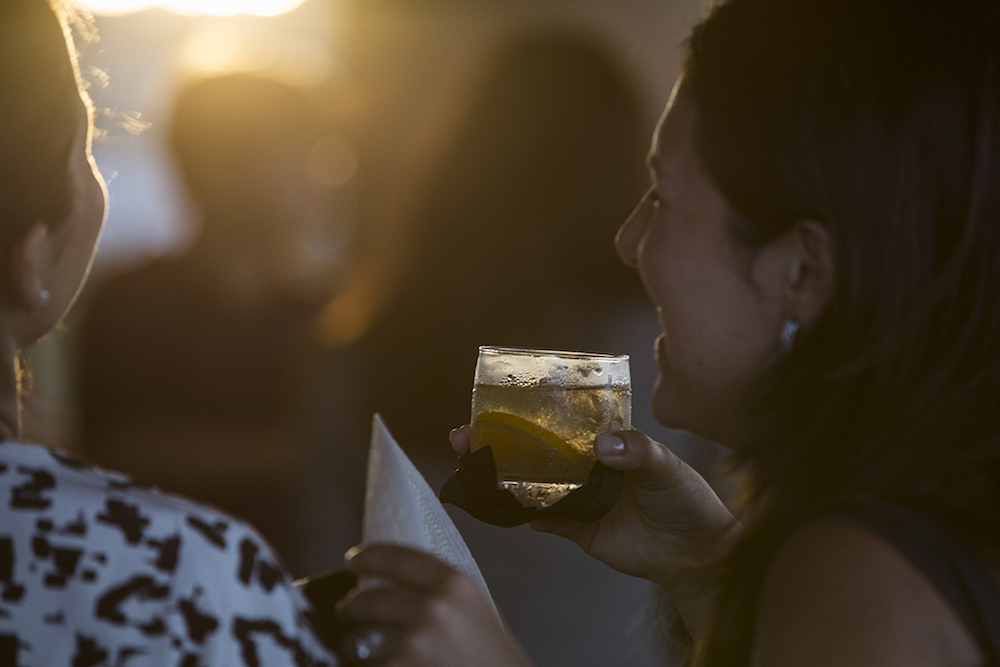 The whiskies paired well with Chef Alyn Williams' small snacks that included Miso Cured Local Fish, Preserved truffle & Parmesan Arancini, and Blue Cheese & Parmesan Gougeres. As the sun settled in the distance, providing a gorgeous orange and pink tinted sunset we couldn't think of anywhere else we'd rather be on a Saturday evening. We learned that unlike other brands, The Macallan whiskies have no artificial coloring added to give them their amber or ruby hues, and that the brand's unique oak casts "account for up to 80% of the aromas and flavors of The Macallan." Attendees tasted their whiskies straight, but were encouraged to on other occasions try them with a splash of water, on ice, or in a cocktail— as was presented at the beginning of the tasting in the form of an Old Fashioned.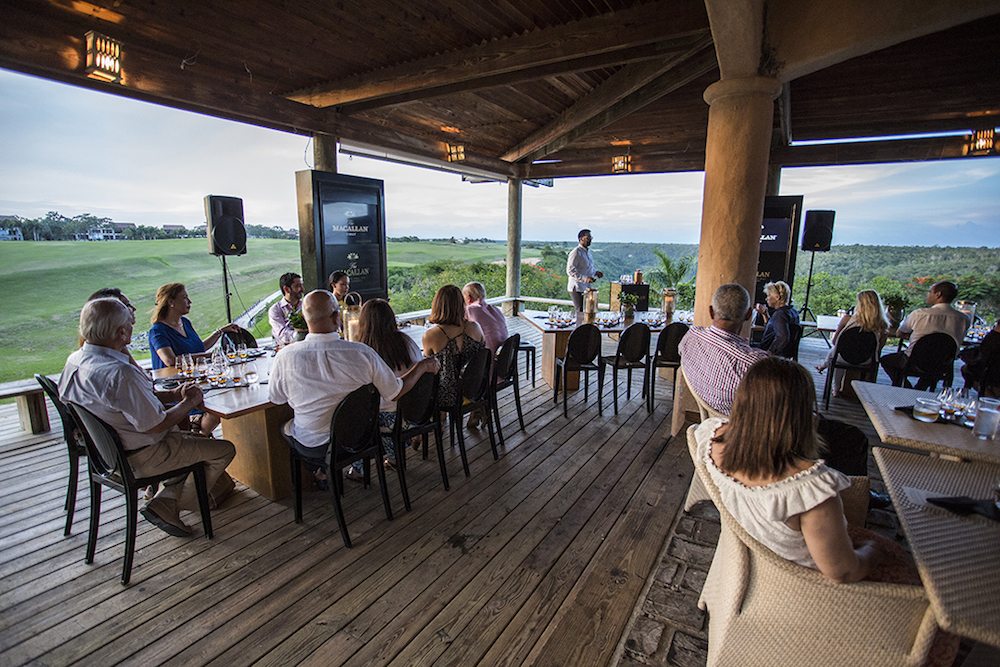 Fun ensued when Rafael turned a square cube of ice approximately two inches in size into a perfect sphere through a nifty copper ice maker. A varying degree of temperatures inside the machine and its weight of compression on the ice cube resulted in a perfect ball that astonished many onlookers. Larger ice balls melt slower and release less water into the drink. Lucky lady Judith Salmon was gifted the coveted whisky on ice! We hope Flavors of the World continues to bring us more exciting and new experiences within its series. Already, we're looking forward to next weekend's Flavors of the World Buenos Aires. Cheers to that!
See more pictures in the gallery below from The Macallan Experience taken on July 22nd by Armando Larrauri:
"FLAVORS OF THE WORLD" SCHEDULE 2017:

Flavors of Buenos Aires: August
Flavors of New Orleans: October
Flavors of Bangkok: November

To book your reservation for the next "Flavors of the World" event call the resort directly at (855) 877-3643, (800) 336-5520, or (809) 523-3333 ext. 3165 and 3166.