This post is also available in: Spanish
This year the McDaniel Family Foundation hosted its 12th annual tennis tournament from March 9th – March 12th. As a big thank you to all the sponsors, a luncheon hosted by Marilyn and Marty Chattman was celebrated at La Romana Country Club on Wednesday the 8th, and in addition a river boat cruise took place on the Chavón River over the weekend.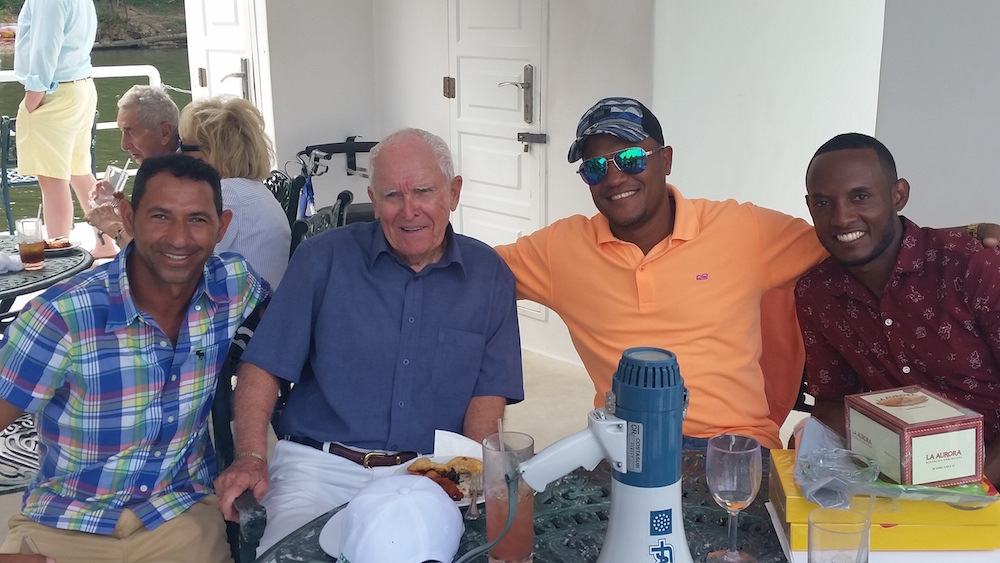 Rick McDaniel, founder of the McDaniel Tennis Tournament (the principal fundraising effort for the ball boys scholarship fund) every year hosts a gathering for the sponsors, and this year thanks to the contribution of Saona Diving who donated the river cruise boat and to Casa de Campo who provided the cocktails and hors d'oeuvres, a group of Casa de Campo villa owners and visitors enjoyed a scenic cruise up the Chavón river. They set sail from the riverside dock of the Marina Casa de Campo on Saturday afternoon.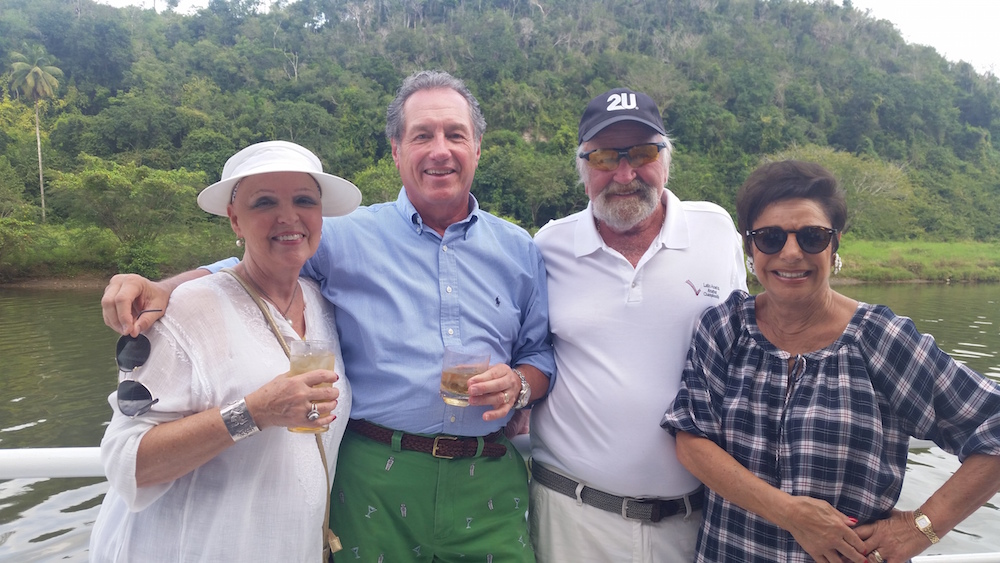 For me, personally, this was a first. Having lived here in Altos de Chavón for a long time, I have never had the opportunity to ride up the Chavón river and it's definitely something I recommend doing if you haven't already! It was an incredible experience to see the beauty of the river with its submerged trees, birds flying close to the water, and breathtaking view of the Altos de Chavón village perched high above us on the hilltops.
As soon as we set sail, Mr. McDaniel thanked everybody for their continued support and announced a raffle with varying prizes around town to take place at the end of the river. Everyone excitedly bought tickets, several at a time in fact, as the odds were especially good this year considering the number of certificates available to win. Adonis Berroa, accompanied by Matias Territoriale, the new tennis director, and the invited players announced the winners — which for a while were very favorable to William and Rosie Everett's table; they were winning back to back prizes! The raffle included gifts donated from local La Romana and Casa de Campo businesses such as La Casita, Chinois, Limoncello, KIWI, Cigars from La Aurora, salon appointments, and golf and tennis lessons! A very enthusiastic boy was extremely happy with his multiple tennis lessons wins!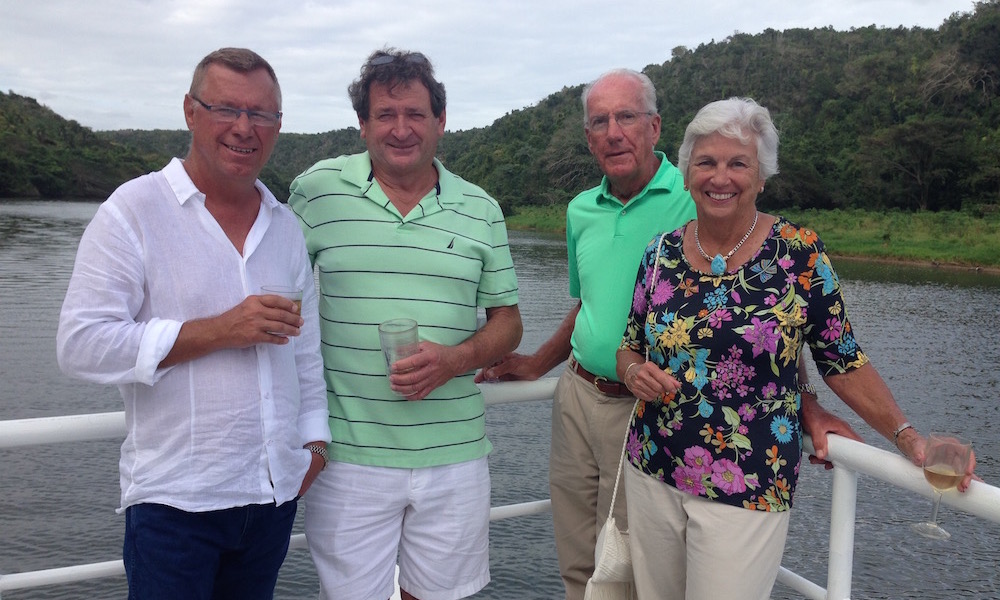 It was a very pleasant afternoon surround by very generous friends. With their support, Mr. McDaniel can continue to increase the number of ball boys educated under the Ball Boy's Scholarship Foundation. This year, the McDaniel Tennis Tournament raised over US $50,000!! This will go towards scholarships, English classes, medical insurance, college tuitions for two players, and additionally, each of the 20 players competing this year earned RD $20,000 each! The following day, the 2017 edition of the McDaniel Tennis Tournament came to a close with the finals played at the La Romana Country Club, details and pictures coming soon!
The following collection of images were taken during the 12th annual McDaniel Tennis Tournament river cruise on Saturday, March 11th on the Chavón river: