This post is also available in: Spanish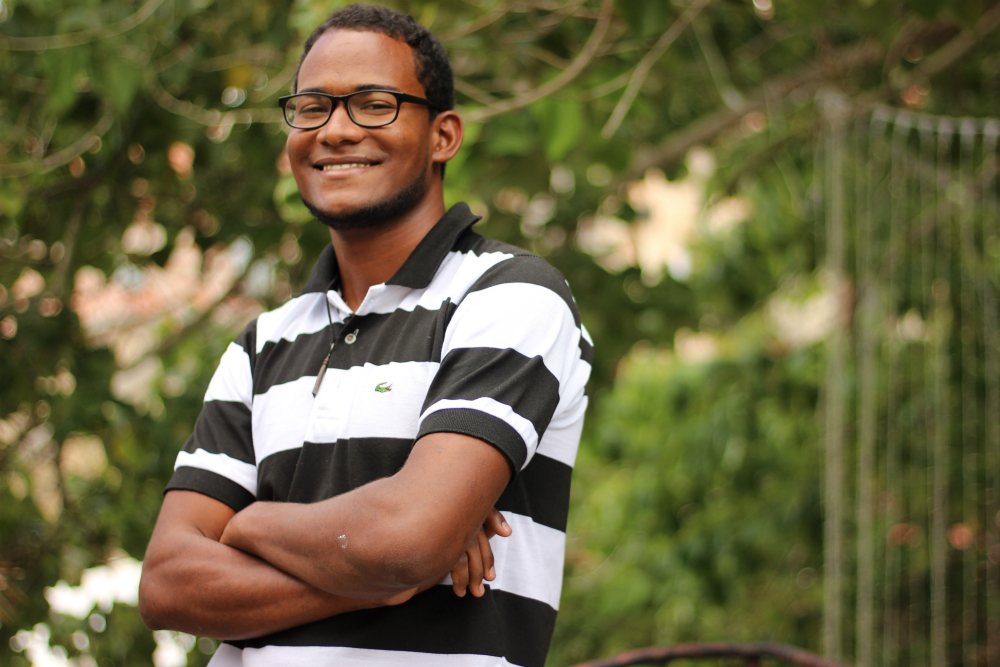 Casa de Campo Living's office is located in Altos de Chavón because we just love being a stone's throw away from everything art and culture. We are also the ultimate fans of the prestigious and world renowned Altos de Chavón School of Art and Design. Now that the school year is over and Summer is in full swing, the International Summer Courses are being offered and the little ones are enjoying the Creative Explorations Workshops. While there is plenty going on, we miss the students being here full-time, so when we stumble across one we get really excited! Last week we met, Maiker Avila Lopez, a first year Fine Arts student, who showed us some of his work… and we obviously want to share it with you!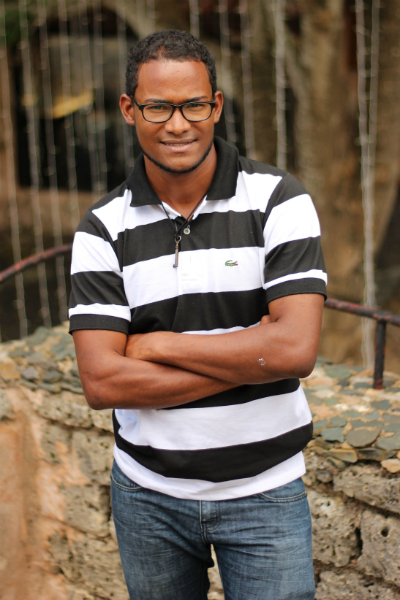 You see, graduates from the Chavón School of Design have gone on to do amazing things! Take for example Rogelio Velasco, who founded Velasco Couture and whose dresses have been worn by celebrities and socialites such as Janet Jackson, Tribeca Film Fest director Jane Rosenthal, Elisabeth Johnson (of Johnson & Johnson), actress América Ferrara and Meryl Streep, or Mene Santana who has worked for J. Crew and Disney, or the well known Tania Marmolejos… We actually did a whole series on Chavoneros which we encourage you to browse through. So… when we see a current student of the school, we see potential and all the great things they will most likely accomplish.
Maiker was born in La Vega and came all the way to La Romana to fulfill one of his lifelong dreams, to study Fine Arts and Illustration at the Chavón School of Design. When we met up with him, he showed us some of the abstract pieces he has made with Chinese ink on white paper. Each piece consist of the repetition of a particular shape in order to create a unique piece of art – lending themselves to different meanings, interpretation and perspective… and isn't that what art is all about! Take a look for yourself, and contact Maiker if you want to purchase any one of his pieces which are all up for sale!
The following pictures were taken by Laura Perdomo: 



CHAVÓN | LA ESCUELA DE DISEÑO

Founded in 1983, The Altos de Chavón School of Design offers careers in applied arts in the areas of Fine Arts, Visual Communication and Fashion. This type of intensive two-year program provides the graduates with an associate degree at a technical level, which provides them with a solid education that enables participants to compete as professionals in the field of design and arts both locally and internationally.

Graduates of the School of Design are eligible to transfer directly to Parsons School of Design in New York. More than 2,000 Dominicans and students from around the world have graduated from the School of Design, demonstrating that a solid background in design, parallel to an emphasis on the development of the industry is the best formula for a successful career.

The highly practical and market-oriented curriculum, provides students with a unique set of skills that allows them to be easily inserted into the work environment.