This post is also available in: Spanish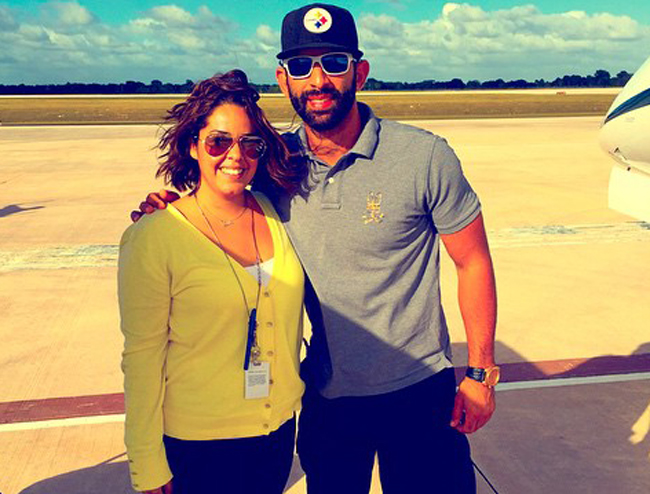 While we were partying alongside Amaury Nolasco from Prison Break at the Palmillaso, Vin Diesel was chilling out at Minitas Beach, and NBA basketball star Shaquille O'Neil was hanging out with former president of the Dominican Republic, Leonel Fernandez, Casa de Campo welcomed another famous face – Dominican Major League Baseball player, José Bautista.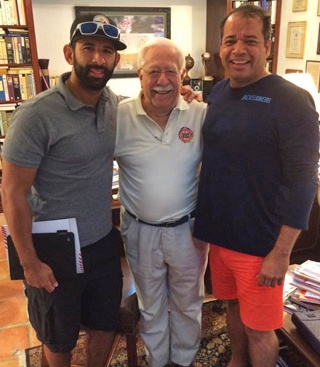 Arriving by private plane to the La Romana Airport,Casa de Campo , José Bautista who plays for the Toronto Blue Jays, was no doubt very happy to enjoy some warm Dominican sunshine over the holidays!
As the guest of Casa de Campo villa owner, José Peguero, José Bautista enjoyed all the best of Casa de Campo, including a boat trip to Palmilla for the Palmillaso, the New Year's Party at Minitas Beach, and ended his visit with a meeting with Don Roberto Weill, founder and president of the Salon de la Fama del Beisbol Latino (Latino Baseball Hall of Fama).
José Bautista then jetting off back to the US in a private plane, once again departing from the La Romana Airport, Casa de Campo.
A big thank you to José Peguero and Cindy Ramos for sharing the photos.