This post is also available in: Spanish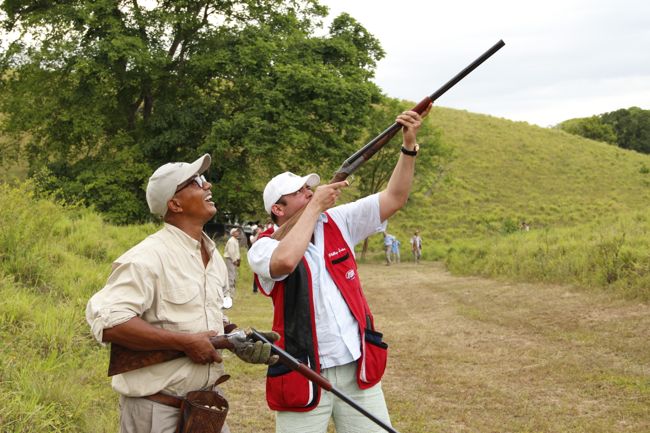 Under the leadership of new Casa de Campo Shooting Director, Gary Salmon, the 28th annual Casa de Campo Sugar Shooting tournament unfolded without a hitch last week with events taking place from Tuesday April 21st through to Sunday April 26th.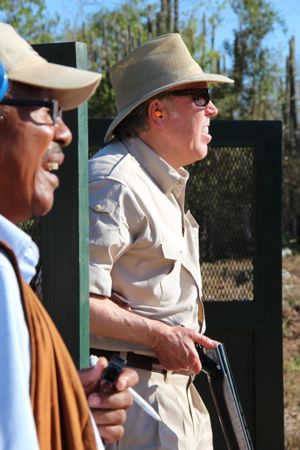 This annual tournament hosted by J.Pepe Fanjul sees a varied and very interesting group of people from all around the world visit Casa de Campo to enjoy the Casa de Campo resort's extensive and indeed world-class shooting facilities. With guests from Texas, the United Kingdom and Florida, if there was only one thing everyone had in common, it was their enthusiasm and appreciation of the Casa de Campo Shooting Center. Mighty fine praise from people who own their own ranches (the Texans), or whose families have been shooting for centuries (that'd be the Brits).
And while all participants were exceptionally talented shots, one who stood out in particular, was 84 year old Laura Berry from Texas. You see not only is Laura Berry the mother of Lawrence Berry, winner of the Gubelmann cup this year, as well as grandmother of Mason Berry, the overall tournament winner, she is also an incredibly talented shot herself. Not only did she participate in all of the tournaments with unfailing enthusiasm and energy, she also came pretty close to winning some prizes herself, so close in fact that J.Pepe Fanjul gave her an honorary prize.
Laura Berry shooting the Colombaire at the Casa de Campo Shooting Center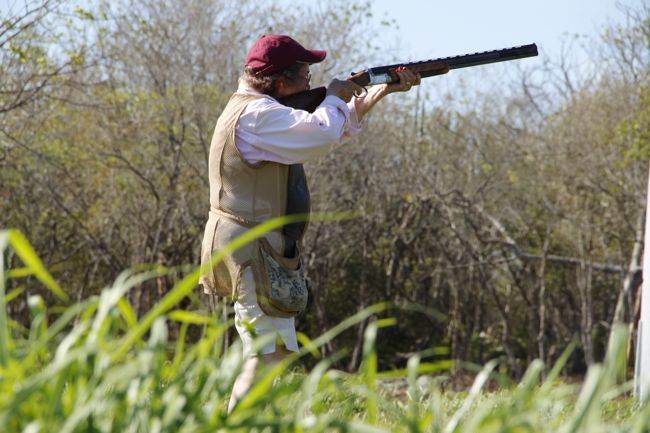 Once the tournament opened on Tuesday afternoon with the European Style Driven Bird Shoot at Rancho Peligro, the competition continued with groups of 8 guns flying into Rancho Peligro for their chance at the thrill of field shooting, while at the Casa de Campo Shooting Center, the Live Pigeon Shoot, the Colombaire and the Sporting Clays took place.
In addition to the sporting activities, J.Pepe Fanjul also hosted two evening activities, a welcome dinner at the La Romana Country Club (click here for photos), and on the Saturday evening to mark the end of the event, the prize-giving and dinner at Casa Grande (photos coming soon).
The following collection of images were taken at the Casa de Campo Shooting Center and at Rancho Peligro, a beautiful wilderness reserve owned by the Central Romana Corporation: