This post is also available in: Spanish
If there's one thing we can be sure of, it's that Casa de Campo knows how to put on a show! After families celebrated a countdown at home or in one of Casa's top notch restaurants, they headed out in herds to one of the many parties around town. Dropping by Minitas a wee early, just after midnight, I wa­s able to take a gander at Praia's impressive beach party construction before the spontaneous nightclub filled to the brim with party goers.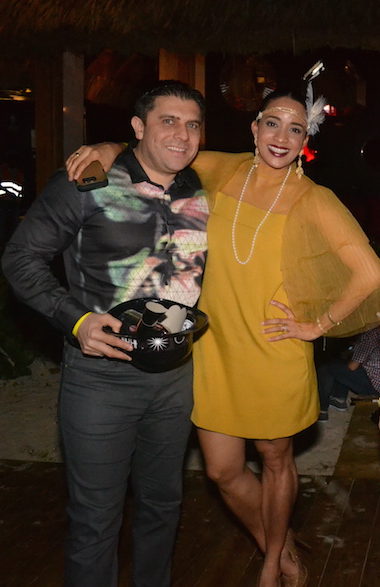 A full wooden pathway led from the sandy entrance of Minitas passed The Beach Club by Le Cirque, and opened into a huge multi-layered platform complete with covered VIP lounges and posh 1920s décor, tables with a view of center stage, and two cocktail bars at either end of the grand dance floor. Ladies dressed in flashy flapper dresses handed out headwear and 'Happy New Year' party hats, and as I donned a gold feathered headband, I felt ready to rock 'The Great Gatsby' theme to the nines.
First, taking a moment to see how the rest of the resort was celebrating 2017, I popped by the Marina for a toast with friends and joined them on the dance floor for the Marina's live music. Community members of all ages could be seen dancing, singing along, and taking a myriad of selfies. We even caught the USA's NYE countdown in Times Square on TV; hello to celebrating twice!
Sophia's Bar and Grill in the Marina held an epic bash as well. A DJ booth stood elevated from their infinity pool, cool light shows flickered through the dark night and projections danced across their lighthouse. Friends popped champagne bottles and danced in the open areas between tables.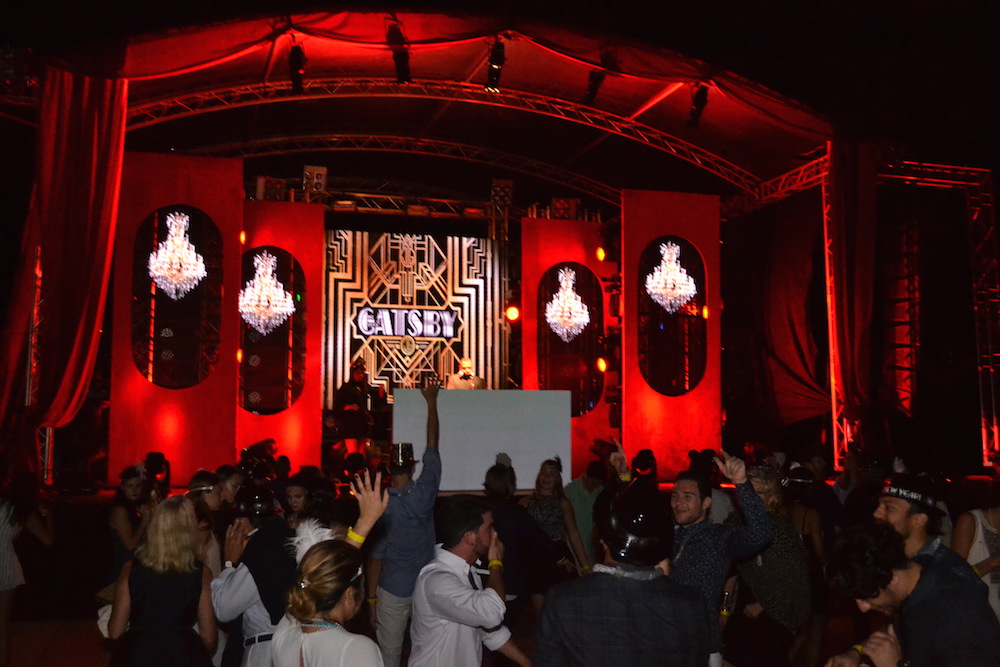 Returning to Minitas, Praia's New Year's Eve party was in full swing! Performances by AC, Kourduroy, Maxim, and Mel Debarge stole the night and kept dancers on their feet for ho­­urs. When Calvin Harris' song, "This Is What You Came For" played over the crowds with an excellent light show and professional dancers on stage, we knew we were in the right place at the right time. Praia's Great Gatsby party was Casa de Campo's party of the year, and they outdid themselves with a dazzling fireworks show to ring in 2017.
The start of 2017 was even better for those who were able to catch a glimpse of xXx star Vin Diesel at his table partying with friends. The hunky star who's a frequenter of Casa de Campo was more than amiable as I said hello, and we look forward to spotting him at more events in Casa! He only added to resort's jam-packed roaster of celeb sightings, which included Enrique Iglesias and Gente de Zona, of course, along with a surprise appearance from Marc Anthony, and even Bill Clinton later on in the week! Cheers to a superb start to 2017!!
The following photos were taken by Alejandro Heredia at Praia's NYE Great Gatsby Party on December 31st, 2016: