This post is also available in: Spanish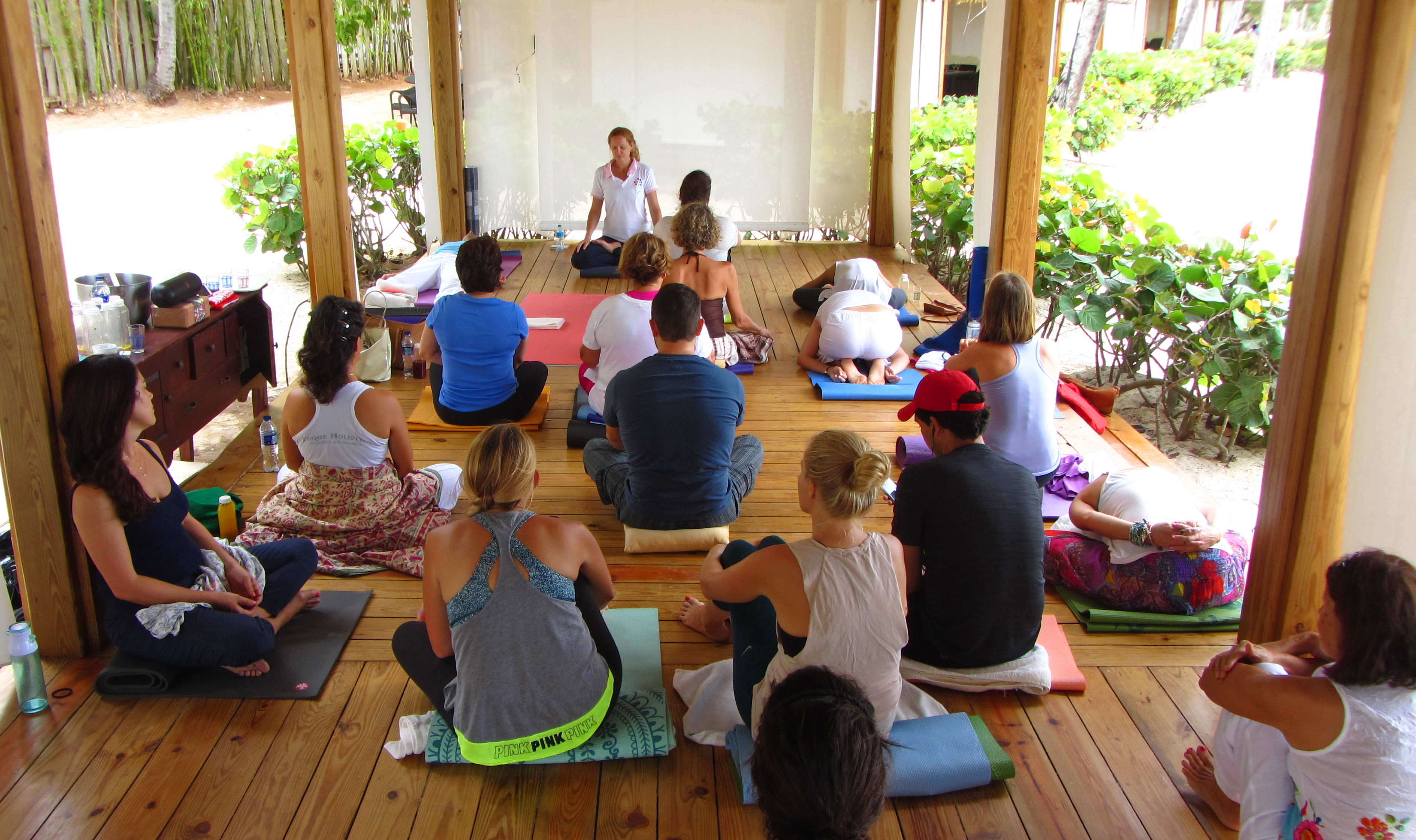 As Casa de Campo continues to widen its opportunities for our community to fully embrace a holistic lifestyle, an entire team, in partnership with Ki-Ra, is now dedicated to healing mind, body and soul through the Casa de Campo Spa services and special activities.
One of these incredible special activities was held on Saturday, July 11th, when our community joined Deepak Chopra in engaging the mantra of Compassion during a Synchronized Global Meditation Session along with thousands across the globe!
On this breezy and spectacular morning at Minitas Beach, the activities began with a packed yoga class led by Alma, part of Casa de Campo's new holistic team, where we combined a series of poses and breathing exercises that were challenging yet comfortable for all levels. We are very excited since we now know that in addition to the regularly scheduled yoga classes, and the Casa de Campo Spa are bringing to Casa yogis from different parts of the country (and abroad!) to guide specialized classes that we are sure you will love. We hear AeroYoga classes (yoga suspended from a swing!), led by Maria Testillano- from Toque Holistico in Punta Cana,  will soon be starting at Minitas Beach!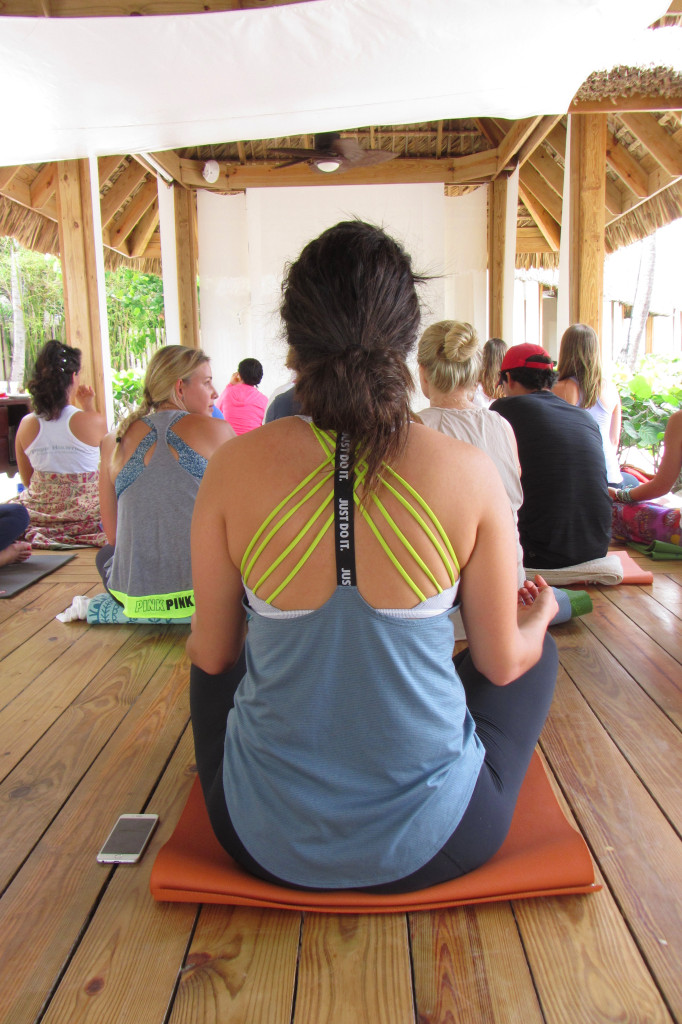 After Alba's energizing yoga class, the group was treated to some well-deserved, refreshing detox juices made at the Casa de Campo Spa by Ki-Ra. The delicious concoctions were like energizing wellness potions that kept us going for the rest of the morning's activities.
Before engaging our mantra of compassion, Kyra herself guided us through a holistic talk, to set the stage for the Global Meditation Session. Now, for those of you slightly unfamiliar with what holistic means, you should know that something that is holistic is characterized by the understanding of things as being interconnected and coherent only when taken into account as a whole. In essence, all things are connected and can influence one another, which is why it's important to take care of ourselves in a "holistic" way, in order to positively influence the world around us. Kyra's talk helped the group understand what we can be doing for ourselves in order to feel compassion and love for the world around us.
And because Kyra knows we love treats… we were treated to a delicious pineapple tea. Did you know that you could make delicious hot tea with the skin of a pineapple? I sure did not and I have to say I will be making a batch at home soon! Just boil a pot of water with pineapple skin, ginger and coconut husks. As easy as that!
The morning concluded with a Global Meditation led by Deepak Chopra, who guided us and thousands of people around the world remotely from the Chopra Centre in California, through a deep mediation session where the words compassion, kindness, harmony and love were continuously highlighted. As Chopra said, "compassion is our true nature" and this is being reflected in our community more and more every day by the ongoing opportunities that the Casa de Campo Spa and Ki-Ra prepare for us. Stay tuned as we will soon bring you information about retreats, different yoga classes and many more special events that we will be attending in the coming months, and which you shouldn't miss.
P.S. There's now more yoga classes than ever available in Casa de Campo, just click here for the updated schedule.