This post is also available in: Spanish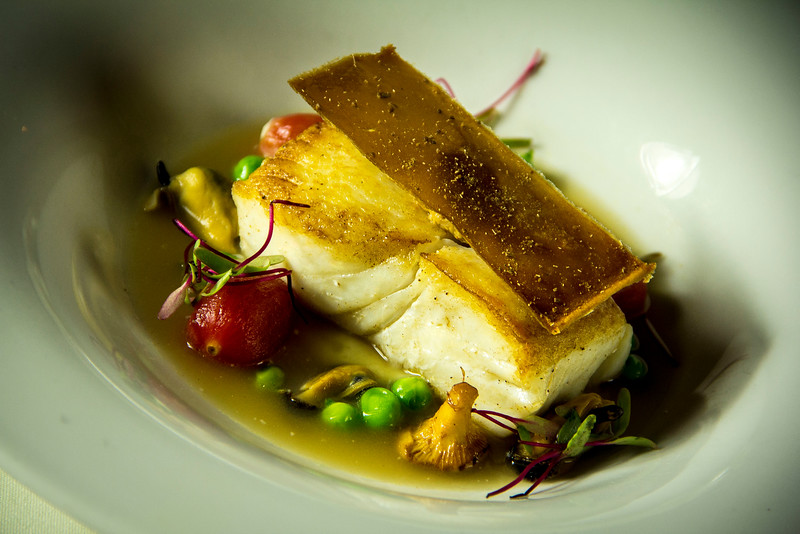 In the build up to Casa de Campo's first ever Casa de Campo Food & Wine Festival taking place across the resort from the 21st to the 23rd of August, a very special dinner, Cena Cuatro Manos, was celebrated at La Piazzetta in Altos de Chavón, presented by two young chefs that are revolutionizing Haute Cuisine in the Dominican Republic.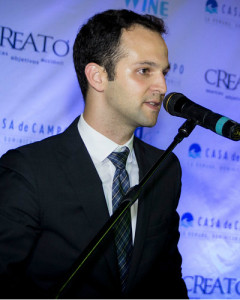 Charles Keusters, Casa de Campo Director of Food and Beverage, was in charge of the welcoming words and, in addition to thanking the sponsors and partners, he said the dinner was designed taking into account the origins and trajectory of each of the chefs, Anthony Masas, Executive chef of Casa de Campo, and guest chef, Erik Malmsten, chef of the O.Livia restaurant in Santo Domingo. These two combined their creativity and experience in a five-course menu that pleasantly surprised the guests by its impeccable presentation as the very well-defined flavors of each dish.
The dishes served were the chefs' version of bread with tomato, a deconstruction of the traditional tapa. As appetizer, semi-roasted scallops served with mashed petit pois, macadamia, pickled onion, burnt butter and watercress; and grilled octopus with citrus marmalade, fennel and achiote foam. The main courses consisted of a halibut with mussels, broad green beans, smoked chanterelles, potatoes, smoked duxelle and citrus broth, and lamb loin with a false cauliflower couscous, tamarind and spicy sweet potato cream. And for dessert, they presented a coffee torrija with caramel ice cream and plum compote.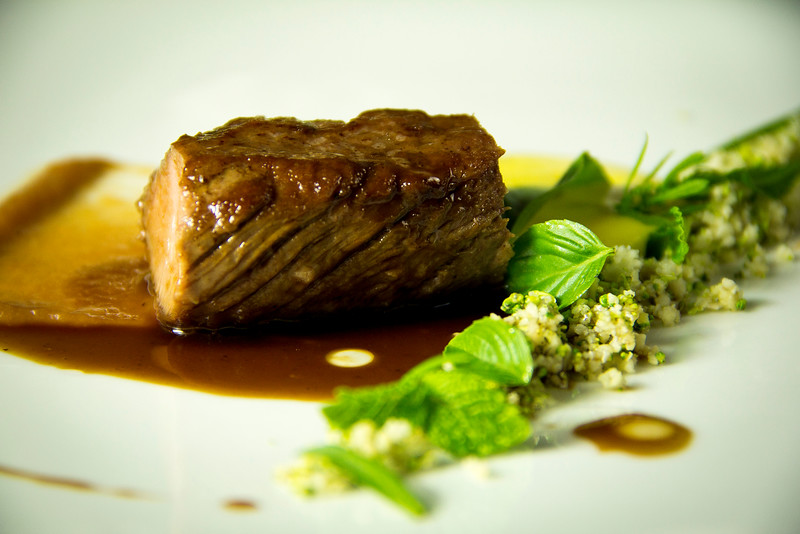 The wine and food pairing was carried out by Raul Rodriguez, Vinos S.A. sommelier, one of the sponsors of the activity, who presented a fine selection of Californian wines.
The event was attended by Rafael Torres and Daniel Hernandez, President and Director of Casa de Campo respectively, representatives of the sponsoring companies, personalities from the world of gastronomy, national and international press, as well as haute cuisine enthusiasts.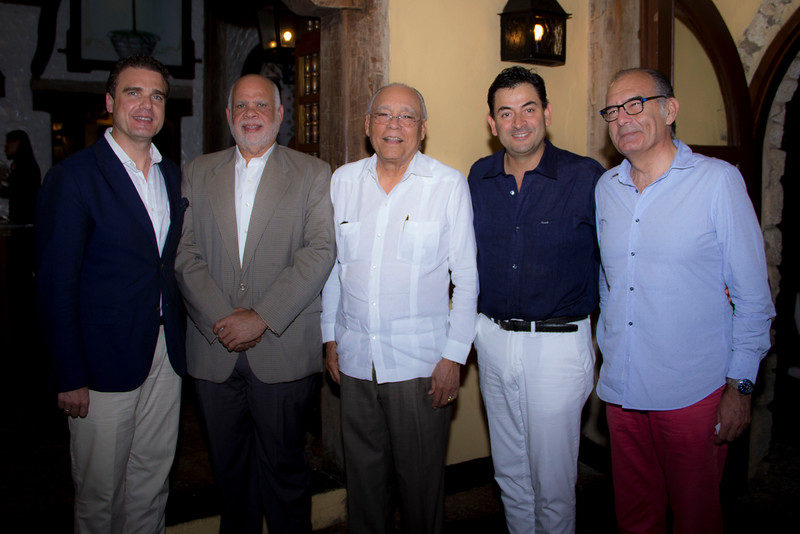 There can be no doubt that the dinner was the perfect appetizer to whet the palette and prepare Casa de Campo for the upcoming Food and Wine Festival. Next on this culinary Tour de Force is yet another pre-festival dinner scheduled for Friday July 24th. As soon as we have more details about that we will let you know!
The following photos were taken during the Cena Cuatro Manos held in La Piazzetta, Altos de Chavón, on Friday, July 3rd: