This post is also available in: Spanish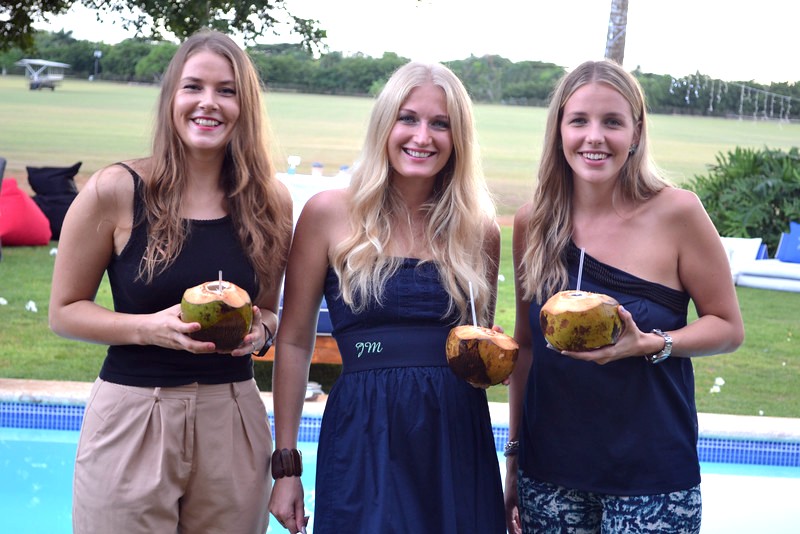 Although the core function of the Cafe de la Leche is to gather milk supplies for the Hogar del Nino, this jolly monthly gathering is synonymous with having a few cheeky alcoholic beverages with some sweet treats, and there's nothing wrong with that but…
Can a celebration be fun without "unhealthy" drinks and sweets?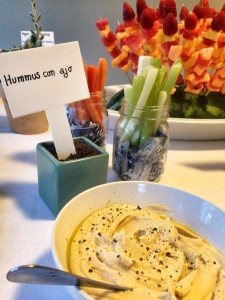 Why yes, yes it can. This month's "Happy & Healthy" Cafe de la Leche hosted by Boutique de Bordado (Jorien Van Der Meij and Viktorija Seijas) and Martinaturally (Martina Avanzini) proved exactly that.
With chilled coconut water, infused iced tea, and super-food smoothies for tipples, as well as hummus and organic casabe, vegan brownies, super food truffles and oatmeal cookies for nibbles, the ladies of Casa de Campo could over-indulge to their heart's contents, happy in the knowledge that everything was natural, healthy, gluten and dairy free. It was quite an eye-opener…  who knew that healthy food can be so delicious!?
Clearly Martina Avanzini knows! Martina Avanzini, with her new business, Martinaturally is on a mission to show you, yes you, that eating healthy and indeed being healthy, does not have to mean a life of misery and endless plates of steamed vegetables – you can be healthy and happy! See below for more on Martinaturally.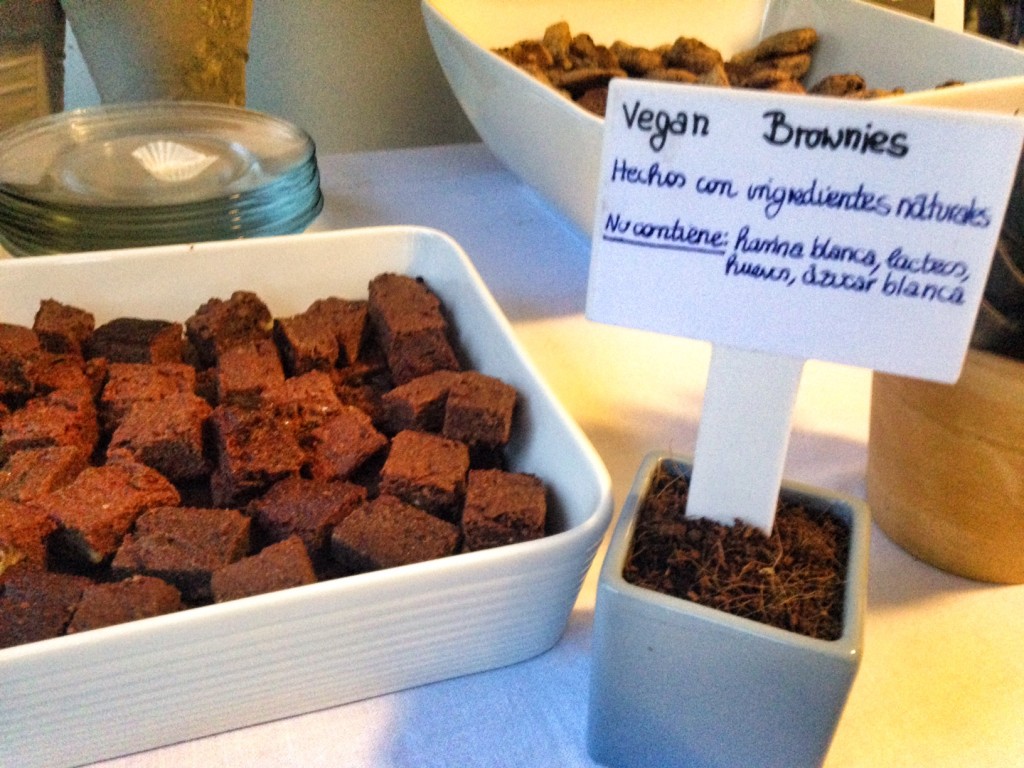 Boutique de Bordado, embroidery for everything!
Meanwhile our two other hostesses, the lovely Jorien van der Meij from Holland and Viktorija Seijas from Lithuania, are young entrepreneurs too. Jorien and Viktorija created their personalized embroidery business, Boutique de Bordado at the beginning of this year and have been going from strength to strength ever since. With a workshop in La Romana, Boutique de Bordado embroiders names, initials, logos, and more onto whatever their customers want – towels, napkins, uniforms and more.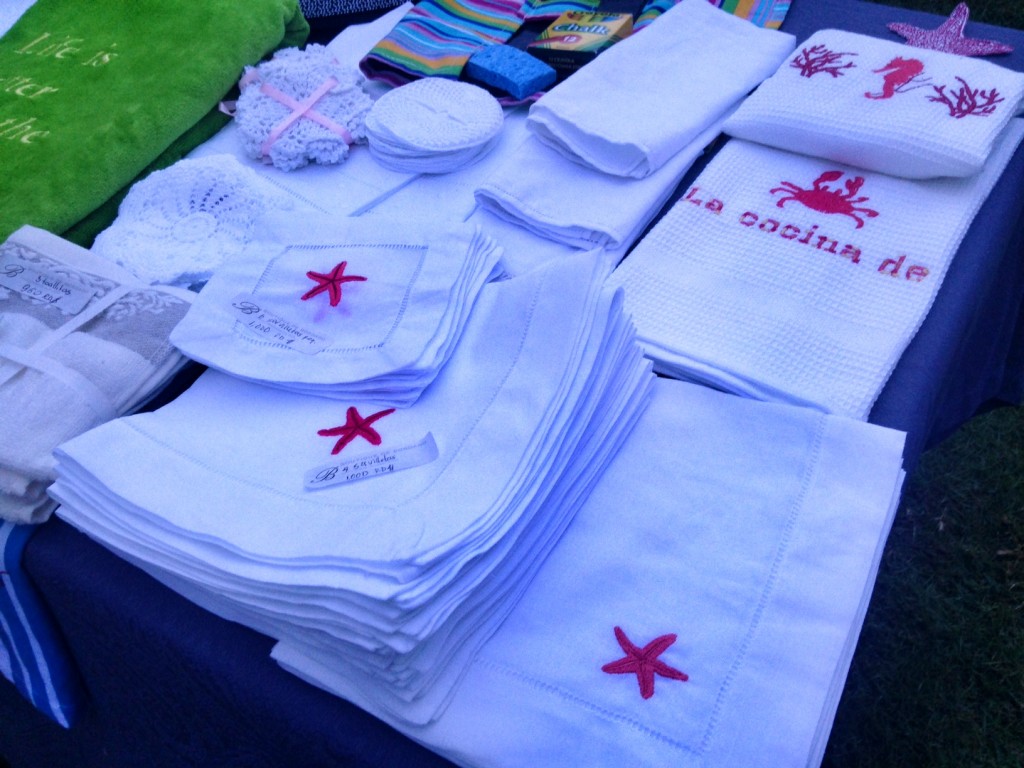 What fun we all had!
Congratulations to Jorien van der Meij, Viktorija Seijas and Martina Avanzini!
P.S. Also taking part in the gathering were the Hogar del Nino's many volunteers – promoting the "Casa de Campo Corre" marathon taking place on December 6th, click here for more details.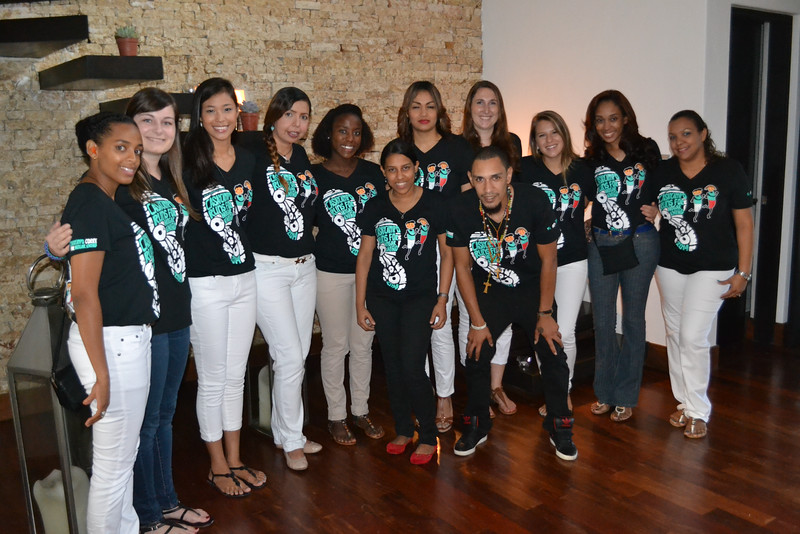 Well let's take a look at the photos shall we? The following collection of images were taken by Alejandro Heredia during the Cafe de la Leche hosted by Boutique de Bordado and Martinaturally: 



Boutique de Bordado

Boutique de Bordado is a personalised embroidery service based here in Casa de Campo and La Romana.

"Boutique de Bordado provides the highest quality and variety of embroidery services in the eastern region of Dominican Republic," said Jorien van der Meij and Viktorija Seijas, when describing what they do. "We embroider everything. Whether you want to personalize your house or boat details, you are looking for a personalized gift or you need to have your company's shirts embroidered for your employees – we will do it for you. We also help the client to choose the designs, fonts of letters and colors."

[email protected]
Viktorija Seijas, (809) 223-6253
Jorien van der Meij, (849) 201-0073

Boutique de Bordado now has a workshop open in La Romana:
Calle Dr. Gonzalvo 13, La Romana (building Casa Cambio Quezada)




Click here to read our interview with Viktorija Seijas and Martina Avanzini about Boutique de Bordado!
Martinaturally

Martina's business is brand new – so what is it all about?

"I have always been interested in health and how to improve this through food," said Martina, "so I decided it was time to follow my dreams and my passion for nutrition and I am now a certified holistic health coach."

But what does that mean? "I will show you that you can enjoy a delicious brownie made only with clean natural ingredients that are good for you. I will help you reach your ideal body weight, be in tune with it, feel great and have more energy… I am here to be your personal health ally." Explained Martina.

Martina's services range from health coaching one on one; healthy pantry makeover; recipes to enjoy for you and your family; delicious guilt-free desserts and snacks that will be  for sale.. and more!

For all the ladies participating in the Café de la Leche, Martinaturally will be offering a free initial consultation to discuss your health and life goals. It is a great opportunity to see what it would be to have more support in your life and also to get a taste of the Martinaturally health coaching program.

A Martinaturally website is coming soon, but for now you can follow Martinaturally on Instagram: @martinaturally 

These images give you an idea of what Martinaturally does: