This post is also available in: Spanish
This Thursday September 8th, the Patronato Benéfico Oriental (PBO) requests your attendance at a very special edition of Café de la Leche. The event, which will be hosted by Amelia Pereyra at Golf Villa #279, marks 15 years since the beginning of the monthly gatherings that began in 2001!
Through the contributions of Café de la Leche, PBO is able to supply the Crib Room at the Hogar del Niño with more than 60% of the milk used to nourish more than 200 babies daily. In total, that's 800 bottles per day! The success of the Crib Room continues to rise since it first opened its doors. Recently, its cribs were replaced with corrals, creating open formats ideal for the babies to crawl around, play together and with toys, easily interact and nap side by side. With the supervision of many nurses and caretakers, the babies are healthy and happy. PBO also marked an outstanding record early this year by raising over 1 million dollars through their "Adopt a Crib" program, the sum of which was put towards many superior initiatives at the schools, including changes in the Crib Room, a sports pavilion, Montessori classrooms, and extra-curricular activities.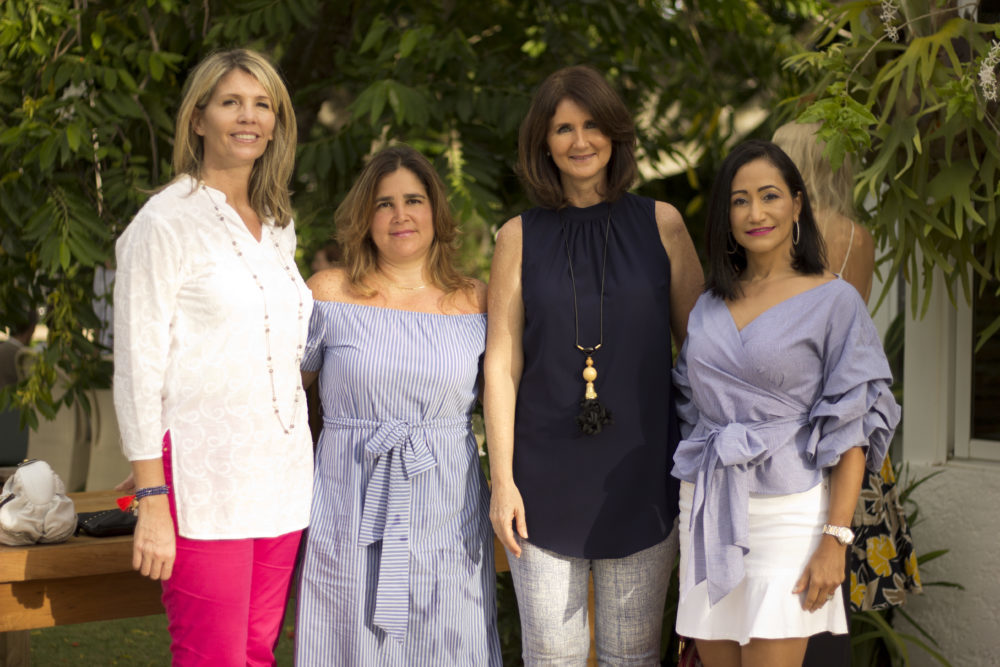 Amelia Pereyra, who partners with Malele Strofer and Sarah Troncoso in TRES Coordinacion y Decoracion de Eventos, is a longtime resident of Casa de Campo and avid Hogar del Niño supporter. This edition promises to be a very memorable one as Café de la Leche marks such a significant milestone. Last month's edition was a fabulous hit as ladies dressed up as angels for Malele's Victoria Secret inspired theme party. Continue the excitement of one of Casa de Campo's favorite events and come this THURSDAY to the anniversary celebration. Most Café de la Leches fall on a Friday, so be sure to make note of the change this week!
To commemorate their fifth year, PBO gifted guests with a Café de la Leche coffee mug, and this year they tell us guests will be honored with another SURPRISE. Come celebrate their 15th year and enjoy all the love and support that Casa de Campo ladies bring to their community.
Café de la Leche

What: 15th Anniversary Celebration!!

When: THURSDAY, September 8th

Time: 5:00 – 7:00 p.m.

Where: Golf Villa #279, Casa de Campo

Contribution: Milex Kinder, Gold, NAN, Enfamil, Alacta Plus, Nido Crecimiento of 1,800 grams, or RD $1,200
Angel wings of all shapes, sizes and materials strutted down a turf runway on beautiful models closely resembling a Victoria's Secret Fashion Show – only the VSFS has nothing on all the fun that was had last Friday, August 12th! The latest edition of Café de la Leche, hosted by Malele Strofer at her Ingenio home was one for the books with dozens of women from the Casa de Campo community joining in on the fun! Read more here!