This post is also available in: Spanish
Café de la Leche events continue to rise in attendance as Casa de Campo ladies gather in support of the Hogar del Niño. Last month's "Ojalá Victoria" themed party hosted by Malele Strofer brought in quite the crown, and this past Thursday's celebration with Amelia Pereyra was no exception either. It fell on Café de la Leche's 15th anniversary and marked a very special occasion for all those who have made the monthly event a success over the years.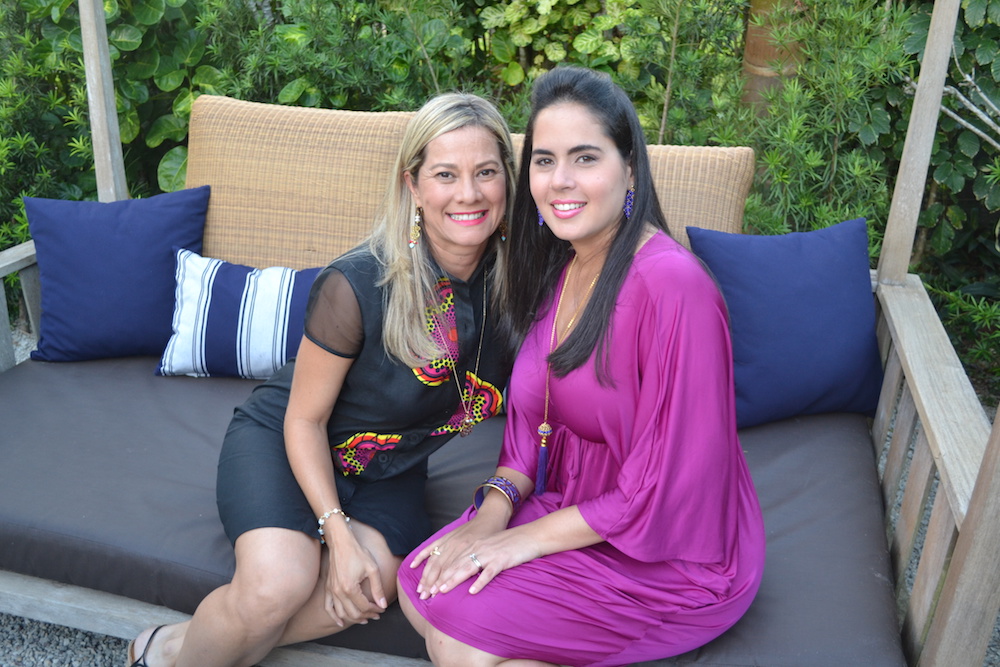 In a friendly, outdoor setting on the patio of Amelia's golf villa, guests were treated to hors d'oeuvres by TRES Coordinacion y Decoracion de Eventos and enjoyed pleasant jazz music by Tonka Entertainment, who have longtime performed throughout the resort, Santo Domingo, La Romana, and Punta Cana. This Café de la Leche edition also featured colorful and beaded jewelry by Yamilka in a set-up that allowed ladies to shop and try on the collection with a percentage of sales going to support the foundation.
Ladies spent the afternoon chatting and discussing fall plans, while intermittently snacking on some very delicious Frio-Frio. The terrace was lit with patio lights and decorated from the treetops that made for many picturesque photos. In honor of their 15th anniversary, PBO gifted attendees with a coin purse from their newly launched Eco-friendly Back-to-School accessory line.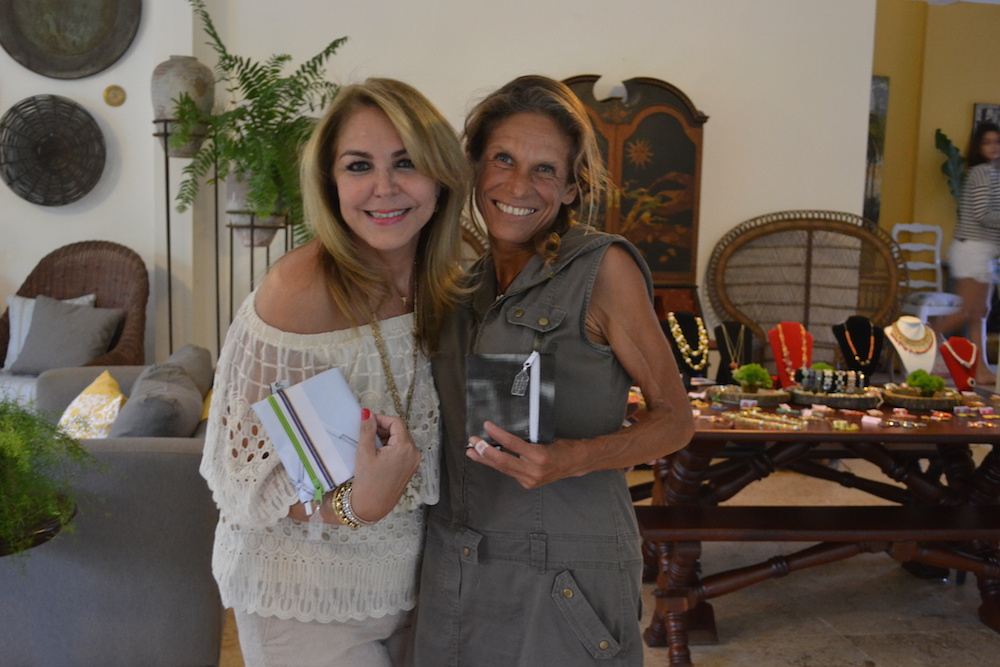 Alessandra Avanzini of PBO says:

"It's amazing to have celebrated 15 years of Café de la Leche, a program that began precisely in September 2001 when along with Monica Davila and Claudia Davila, we invited ladies from La Romana to drink coffee at Claudia's home in exchange for a can of milk for the babies from the Hogar del Niño Crib Room. From this first event until this day, Café de la Leche has continued to provide monthly milk contributions to the Hogar del Niño, contributing 80% of the milk needed for the 200 babies in the Crib Room. This means a great deal to the PBO, because every day 800 bottles of milk are prepared to feed these babies! I would like to thank all the "Cafe de la Leche Ladies" which always continue to support this program unconditionally and without fail, for without their support we wouldn't be able to celebrate 15 years of Café de la Leche!"
The next Café de la Leche will fall on Friday, October 7th and will be hosted by Lauren Llenas and Idarmis Cucurullo at Ribera del Rio 11.
We look forward to the community's continued support for such a great organization and cause!
The following pictures were taken by Mariana Heredia last Thursday, September 8th at Café de la Leche's 15th Anniversary celebration:
Angel wings of all shapes, sizes and materials strutted down a turf runway on beautiful models closely resembling a Victoria's Secret Fashion Show – only the VSFS has nothing on all the fun that was had last Friday, August 12th! The latest edition of Café de la Leche, hosted by Malele Strofer at her Ingenio home was one for the books with dozens of women from the Casa de Campo community joining in on the fun! Read more here!