This post is also available in: Spanish
Back to School is on everyone's minds, waking up early, packing backpacks, and not forgetting to tie the little one's shoes before they rush out the door. While we introduced you to Amazon's school supply checklist with fast shipping through Tpack, we also want to alert you to some stylish new products on the market. New accessories and on-point trends top the charts in chatter among grade school students and high schoolers, so give them a leg up with PBO's sleek and eco-friendly back to school line.
The Patronato Benéfico Oriental (PBO), which is home to the Hogar del Niño education and daycare center for over 1,500 impoverished students in the La Romana area, the Technical Institute for teenagers and older, as well as the Diagnostics center for advanced medical diagnosis, and more social initiatives in La Romana, recently launched a sustainable fashion line that recycles materials into usable, wearable and attractive products. The up-cycling comes from the desire and core principle of PBO to cause the least negative impact on the environment and "re-love" materials that would otherwise go to waste.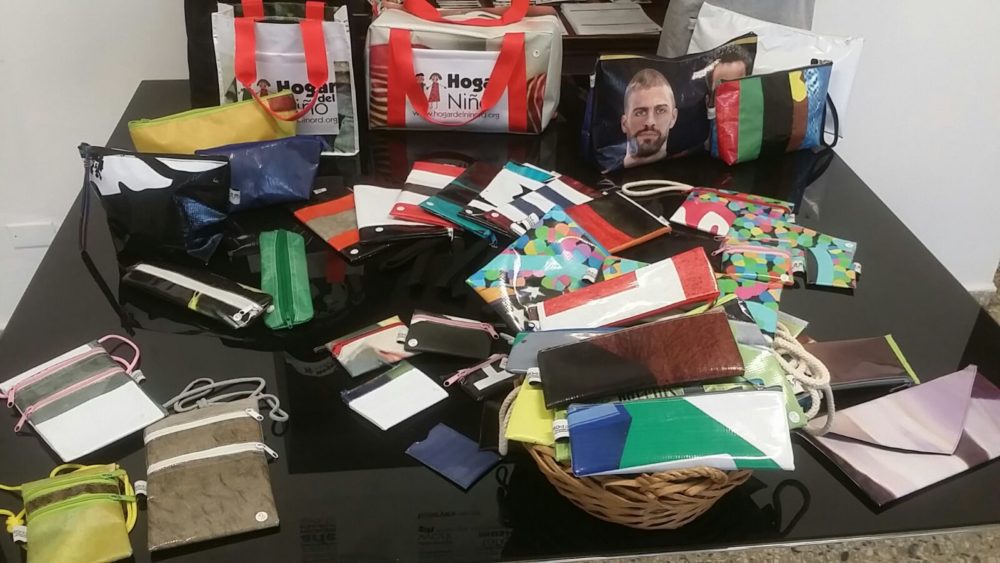 Billboards from concerts, events and other promotional materials go into making pencil holders, glasses holders, small purses, sports bags, cross-body bags, card holders, a recipe book, baseball caps and T-shirts! The extensive product line means there's something for everyone. We adore PBO's pencil pouches that come in bold colors and modern designs, and their recipe book complete with Café de Leche's most adored recipes. The products are locally made and can be purchased at the PBO Office at Avenida Libertad 5, La Romana, from a range of just $1.00 – $50.00 dollars. Maria Stephanie Julian of PBO says, "[The line] gives members of the La Romana community the opportunity to create beautiful art with non-conventional objects while it supports PBO's efforts to be completely self-sustainable."  The back to school line also raises awareness for the organization and fosters a positive, charitable attitude among supporters.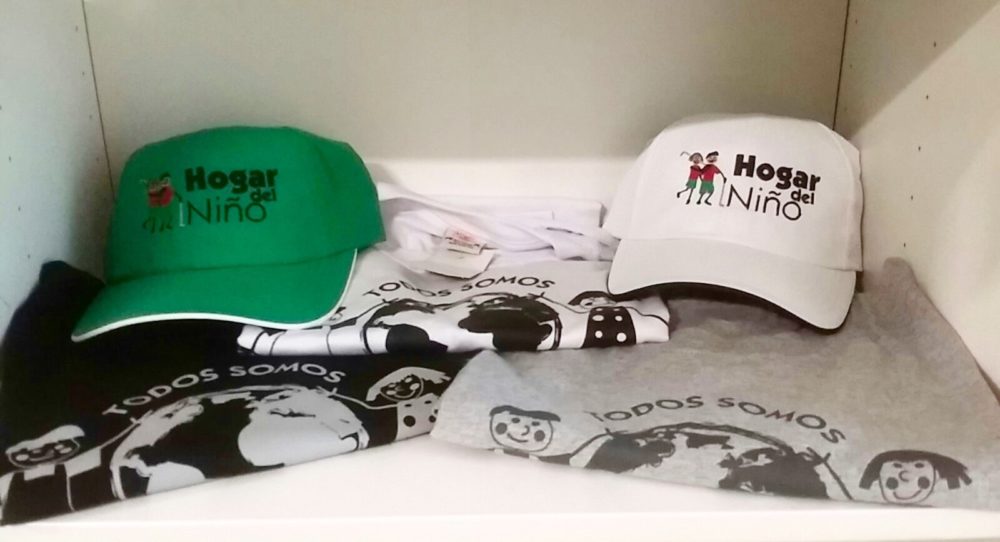 So stock your kids up this season with PBO's stylish accessories and help teach them the value of sustainable living and philanthropy! See more of the back to school line by PBO in the gallery below and stop by their office to purchase!
PBO gives you a head start on gearing up for the next Casa de Campo Corre. The CdC Corre 2015 that wrapped last November doesn't feel like that long ago but it actually was! The 3rd annual event will take place on Sunday, November 27th, and we couldn't be more thrilled to lace up our sneakers and start training…5K, 10k, 21k, 42k, what's it going to be for you this year? Read more here!
The Hogar del Niño is a children's daycare and educational center for over 1500 children, located in La Romana town, just outside of Casa de Campo. Children from as young as just a few weeks old up to 18 years old are cared for and educated daily, from as early as 5:30am and staying as late as 7pm.

The organization also provides special schooling to over 75 hearing impaired and blind children, as well as a vocational school where over 235 students receive classes in different areas like: sewing; industrial preparation, installation and electrical maintenance; plumbing and management of computer office programs.

Contact the Hogar del Niño on:
Tel:(809) 523-8901 or (809) 556-3181
Email:[email protected]
Website:www.hogardelnino.com