This post is also available in: Spanish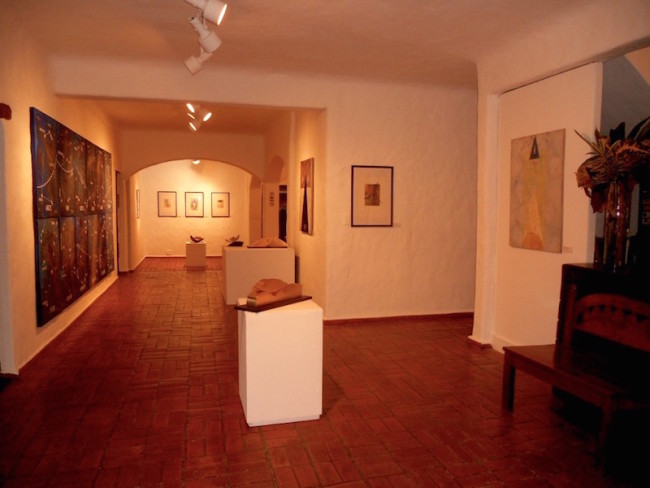 On Friday, January 15th the Altos de Chavón Art Gallery presented its new exhibition "Shapes of Light" by the prestigious artist, Angela Occhipinti with an inaugural cocktail.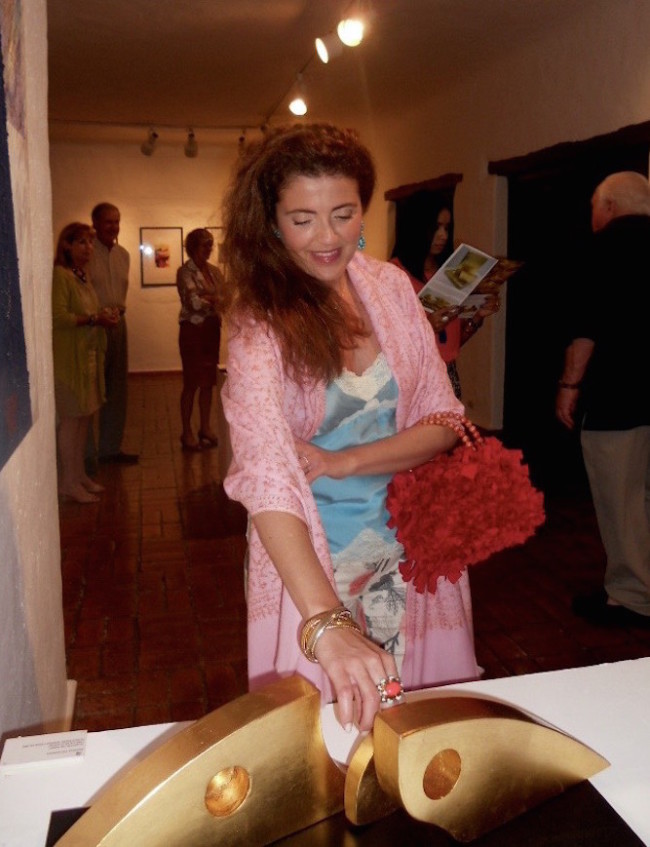 Angela Occhipinti is a member of the Casa de Campo community; you might recall one of her previous exhibitions here, "El Viaje, recorridos de la memoria" back in 2013 and "Twelve constellations" in Santo Domingo in 2014. This time around, we are able to see beautiful gold colored, three dimensional wood sculptures, along with some of her "Twelve constellations" series artwork and other pieces on paper.
Twenty years ago, after coming back from a trip to Nepal and Tibet, Angela started woodcarving. Her first exhibition was in 1994 in Hong Kong and featured a series of letters inspired by the ancient East. Her art also encompasses mixed techniques on paper (etching, aquatint, lithography, screen printing, collage and painting). The pieces range from $2,500 usd to $5,000 usd and are on display for the public until February 15th.
During the cocktail, visitors had the opportunity to talk with the artist about her presentation and enjoy the varied exhibition. Don't miss the opportunity to visit it and lose yourself in the curves and shapes of these sculptures. They reflect the light and quite intriguingly, give you a different perception of what you are seeing depending on the angle in which you are looking.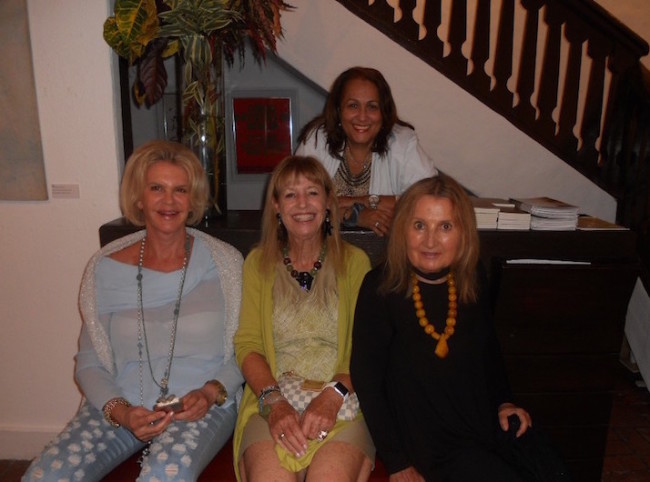 The following collection of photos were taken at the Angela Occhipinti Exhibition Launch at the Chavón Gallery on Friday, January 15 by Martha Victoria:
Angela Occhipinti – Shapes of Light, Altos de Chavon Gallery

On display until February 15th 2016

Gallery Hours: Monday – Saturday 8am – 9pm; Sunday 9am – 6pm

Contact: 809-523-8470

Angela was born in Perugia, and lives and works in Milan. She studied Arts in the Illustration Academy of Florence where she obtained a degree in Graphic and Engraving Art with Pietro Parigi and Giuseppe Viviani. She has engraved around 900 plates (wood engraving, etching, lithography and various new copper-plate engraving techniques); and has published 53 portfolios of engravings.

She has also held more than 92 personal exhibitions at private galleries and public museums in Italy, Europe, Latin America, the United States and the Middle East, and has also participated in a large number of group exhibitions.