This post is also available in: Spanish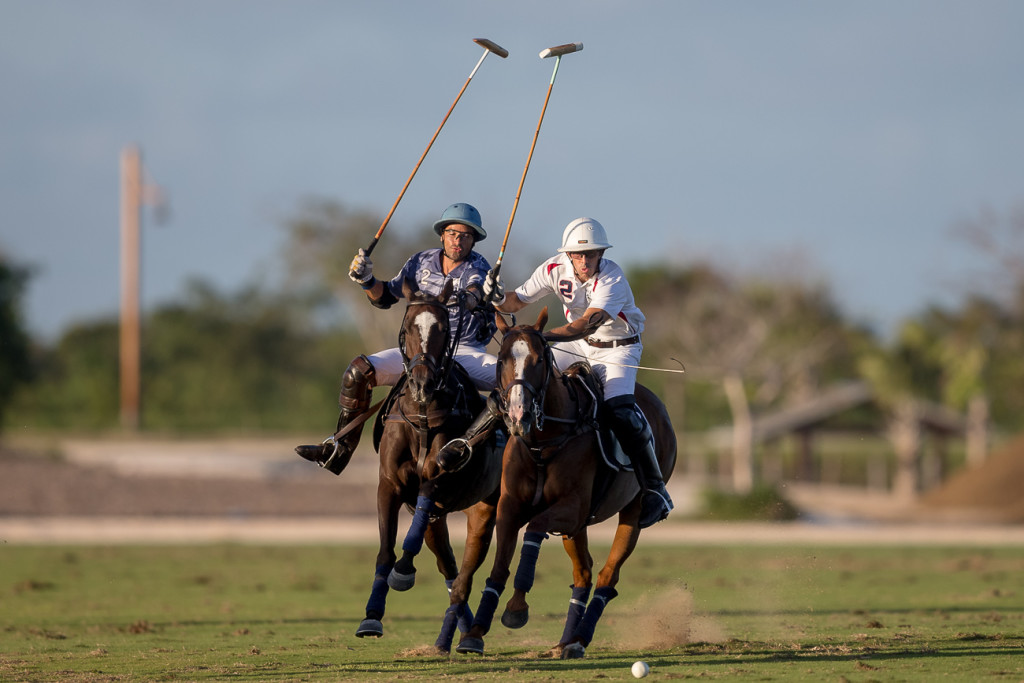 After a spectacular end of the first part of the DR Polo Challenge 2016, the Bronze Cup, the polo fever continues with the first games of the Silver Cup, the first of which took place on Wednesday with Los Establos vs. Lechuza. Yesterday's game on Thursday, February 11th featured Agualinda vs. Los Samanes in Cap Cana.
This match took place on court 1 of Los Establos, where the two teams competed fiercely for the victory. It was a tough match for Agualinda, the most difficult since it played against the Lechuza team, which has proven to be a powerful adversary for all and finished as the champions of the Bronze Cup.
Samanes led up until halftime, keeping Agualinda at bay with a 4-4 tie. During the course of the match, the players incurred a few injuries, among them being a kick received by Gaston Lisioli before the end of the 3rd chukka, which led him to be replaced by teammate Collarden. With Collarden on the defense, David Stirling Jr. unleashed his full capacity and scored two goals. Together with a penalty from Collarden and a field goal by Donoso, the team got ahead for the first time.
Samanes was resilient, however, and managed to pull the team back to within one goal difference at the end of the 5th. The scoreboard remained steady into the last chukka, and Agualinda finished out with a win, wherein 6 goals were made by Stirling. Ambroggio came out as the MVP, having made three superb goal shots. The final score was a close 9-8.
As the DR Polo Challenge progresses, the matches become more intense, thanks to the commitment and bravery shown by the players on the field. Stay connected with Casa de Campo Living for more results.
This weekend's games include:

Friday, February 12th:

Pitirri Potranca vs. La Carbuccia at 4:30 pm in Casa de Campo

Test Drive vs. Casa de Campo at 6:30 pm in Casa de Campo

Saturday, February 13th:

Los Establos vs. Los Samanes at 4:30 pm in Los Establos

Sunday, February 14th:

Test Drive vs. La Carbuccia at 2:30 pm in Casa de Campo
Principle photo by Matías Callejo.