This post is also available in: Spanish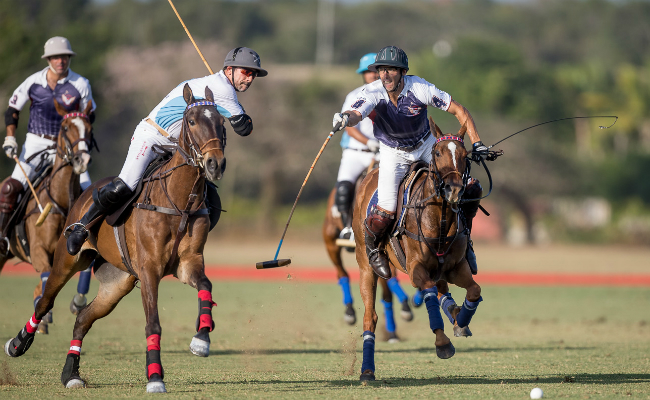 An awesome series of polo matches continue with the Polo Challenge RD Silver Cup kick off yesterday in Casa de Campo. With the Bronze Cup having wrapped up on January 30th and the Royal Salute Charity Polo Cup just last Saturday, February 6th, we now are on to the Polo Challenge RD 2016 Silver Cup, sponsored by Banco del Progreso & American Express.
It was not a successful day for Los Establos unfortunately, who lost to the undefeated Lechuza team, 5-14. Teammates, Ignacio 'Cubi' Toccalino and Alejandro Muzzio had many talented plays and excellent hussle in the midst of such a high-pressured match, but were not able to withstand the many goals by Lechuza, and in particular Victor Vargas who scored 4 goals within the final chukka. Not surprisingly, Vargas earned the MVP.
The Silver Cup continues this week with:

Agualinda vs. Samanes — Today at 2:30 pm in Los Establos, Cap Cana

Pitirri Potranca vs. La Carbuccia — Friday, February 12th at 2:30 pm in Casa de Campo

Test Drive vs. Casa de Campo — Friday, February 12th at 4:30 pm in Casa de Campo
Principle photo by Matías Callejo, PoloLine.com