This post is also available in: Spanish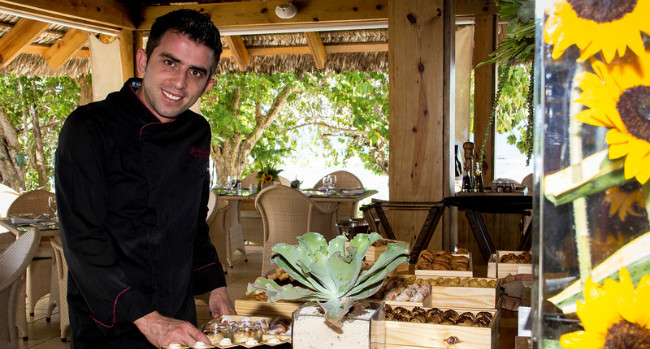 Hey there, foodies! It's been some time since the Food and Wine Festival and we are craving a good food event lately. It seems our cravings have been answered since Casa de Campo has set up another featured event with Chef Anthony Masas. The 6 course Tasting & Pairing Dinner will take place on Wednesday February 10th in La Piazzetta, where the Chef will be presenting a special menu with a selection of wines from La Bodega Torres.
This dinner will have a cost of $100.00 USD, tax included. It includes a 6 course meal, 4 wines by Bodega Torres to pair with each meal, and non-alcoholic beverages.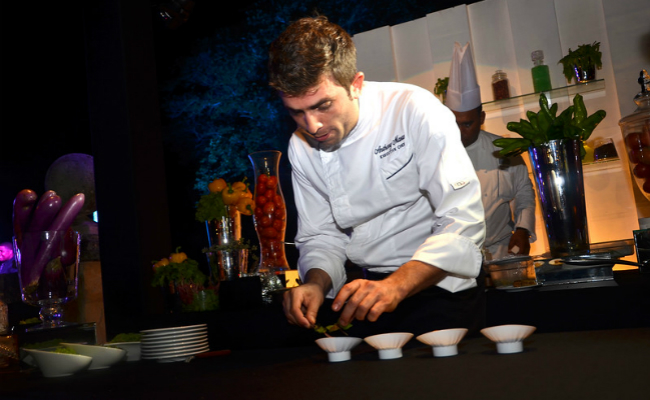 It is open to all but bare in mind that you must reserve your table ahead of time, since its with limited availability!  Call La Piazzetta between 7:30pm and 10pm daily for reservations. Those with reservations are invited to enjoy a drink in a lounge that will be set up outside of the restaurant after the meal, where they will be offering special Brandy Torres based cocktails.
Don't miss this incredible opportunity to try out what's new with food in Casa!
Pictures are a courtesy of CREATO.
Tasting & Pairing Dinner with Anthony Masas and La Bodega Torres

When: Wednesday February 10th, 2016

Where: La Piazzetta, Altos de Chavón

For more information and reservations: (809) 523-3333 Ext. 3165, 3166 between 7:30pm – 10pm daily