This post is also available in: Spanish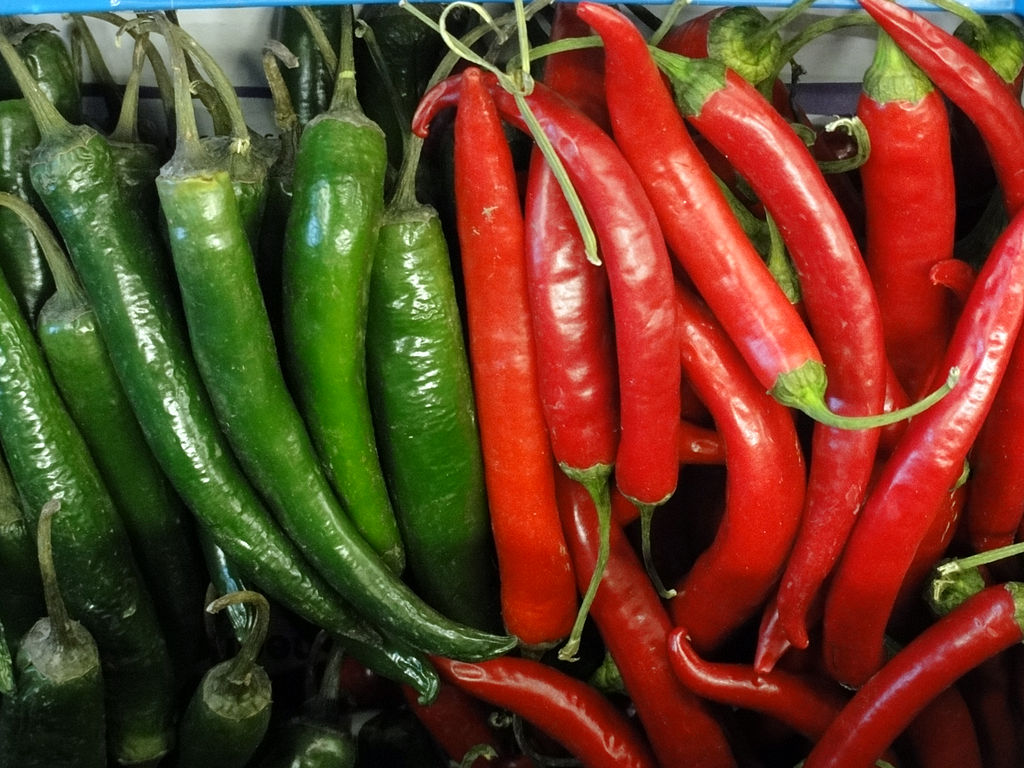 While some avoid it like the plague, some of us like to torture ourselves with deliciously spicy foods. There's just something about that pain that comes with spicy foods that keeps us coming back for more. Maybe that special craving is your body's way of asking you to give it something it needs. Here are 5 reasons to bring on the heat.
Cancer Prevention
According to the American Association for Cancer Research capsaicin has been found to kill some cancer cells. Capsaicin is found in spicy peppers including jalapenos, cayenne, green or red chili and tabasco peppers among others. The Indian spice turmeric has also been shown to help slow the spread of certain cancers, including prostate cancer.
Heart Health
Cultures that make spicy foods a regular part of their diet tend to have a much lower incidence of heart attack and stroke. Capsaicin may be to thank for this – it can help lower LDL (bad) cholesterol as well as reduce inflammation, both of which are risk factors for heart disease.
Increased Metabolism
Not only do spicy foods leave you feeling more satisfied than bland foods, they also burn more calories thanks to a temporary boost in metabolism. Again, capsaicin has a thermogenic effect, which can help the body burn extra calories for up to 20 minutes after consumption.
Better Sleep
Australian research found that people who regularly ate spicy foods slept better than those who didn't. They were able to fall asleep faster and wake-up less in the middle of the night leading to more restful sleep and more energy the next day!
Less Stress
Eating spicy foods can help boost the production of feel-good hormones such as serotonin, which increase happiness and relaxation. Increased amounts of serotonin can help ease depression and reduce stress.
Jacqueline Banks, who grew up in Casa de Campo, is a certified holistic health counselor and busy mother.

Her focus is on helping other busy moms in all stages of motherhood keep themselves and families healthy and happy.  She uses natural and organic solutions to solve individual health problems and promote clean living.

Check out her website at: www.jacquelinebanks.com