This post is also available in: Spanish
Genesis is at it again! Recently, they had the Gypsy Kings in their upscale Altos de Chavón nightclub, and now they are bringing in another very popular artist next Saturday, April 23rd: Fernando Villalona!
For those who might not know, Fernando Villalona is a very famous Dominican merengue artist, and one of the first artists to be popularly known as "El Mayimbe" (which means big boss, the best of the best). He started his career in the early 1970's and his popularity has constantly grown ever since. Fernando began singing at a very early age and gained fame after participating in "El Festival de la Voz," an amateur TV talent show. After that, merengue-icon Wilfrido Vargas hired him to be part of his group Los Hijos del Rey but Fernando and the group soon dispersed due to his increasing popularity.
He's had various hit songs, the majority of them from the 1980's, that have all earned the status of timeless classics; such as "Tabaco y Ron", "Celos", "Te Amo Demasiado", "La Hamaquita", "Dominicano Soy", "Sonámbulo", and "Carnaval" among others. In the 1990's songs included, "Quisqueya", "No Podrás", "Música Latina", "Retorno", and "Me he Enamorado", and the list keeps going and going! "La lluvia no daña mi fiesta" is one of his most catchy tunes saying that not even the rain will stop the party! To get you pumped up for this party, see a video compilation of his songs:
Fernando has recently had some health issues, and not been able to perform as often as before, but this has not reduced his popularity! If you ask anyone, they can easily list more that 20 of his songs in one go!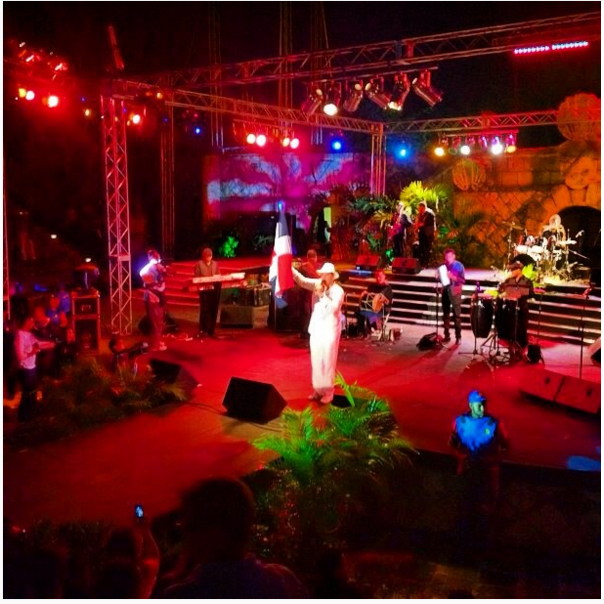 The last time he was here was three years ago in the "Mega Chavón" concert at the amphitheater with various other popular merengue and urban artists. Now, thanks to Genesis, we will be able to sing and dance to his greatest legendary hits that will always be at the top of the charts. Don't miss the opportunity to see him live! Ticket details below!
Photo courtesy from the official Instagram account of Fernando Villalona and the official Facebook account of Premio Soberano.
FERNANDO VILLALONA LIVE AT GENESIS

When: Saturday, April 23rd

Where: Genesis Nightclub, Altos de Chavón

Hours: 11pm – 6am

Info & Table Reservations: (809) 951-1890 / [email protected]

Facebook: Genesis Nightclub