This post is also available in: Spanish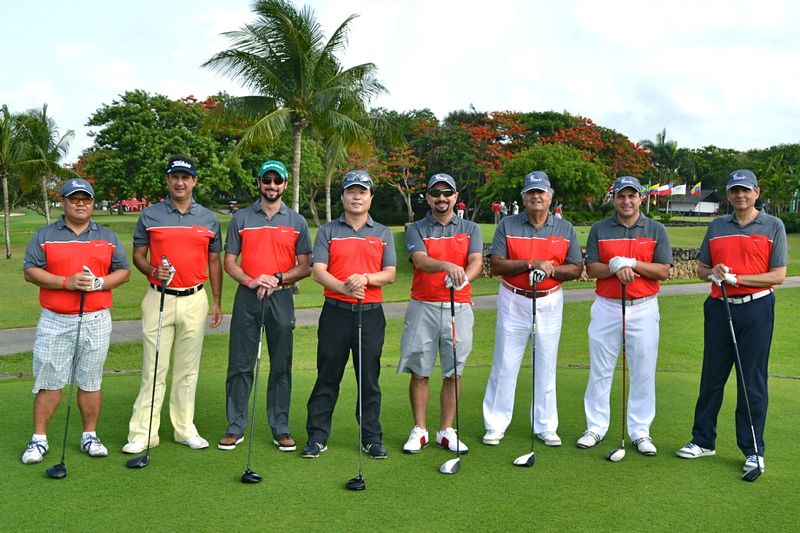 Last Saturday the 26th of July, we welcomed back to Casa de Campo the 4th stage of the Claro Golf Tour played on the world class Casa de Campo golf course – the Teeth of the Dog.
More than 100 golfers participated in tournament, competing for a place in the finals, to be celebrated the Saturday 23rd of August in the Hard Rock Hotel & Casino golf course in Bavaro.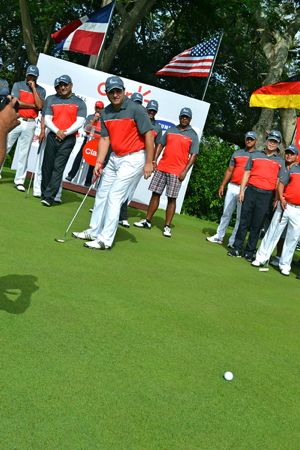 To kick off this exciting golf tournament, Sharif Quiñones, Promotions Manager for Claro Dominicana, greeted and welcomed all the happy golfers, while Walter Schall had the honor of symbolically teeing off the contest at 8am. Following which more than 100 players from around the Dominican Republic headed out onto the Teeth of the Dog in Casa de Campo, and enjoyed an excellent morning of golf on the Caribbean's #1 course! 
Every year this tournament has the participation of executives, entrepreneurs and golf fans. Amongst the players taking part were J.J. Arteaga, Teodoro Reyes and Juan Velasquez.
Franklin Frías and Enmanuel Díaz finished with the best Overall Gross Score. Meanwhile, special prizes were won by José Heredia, Sebástian Cossio and Wilfredo Baquero. José Heredia left the ball 3 inches from the line, winning the most accurate drive, Sebástian Cossio won the longest drive with a distance of 294 yards and Wilfredo Baquero won closest to the pin with a distance of 4 ft. 5 inches.
The prize giving-ceremony and the raffle took place at Lago Grill, where golf expert Felix Olivo, alongside the TV presenters Vanessa Osechas and María Alejandra Guzmán provided some light entertainment.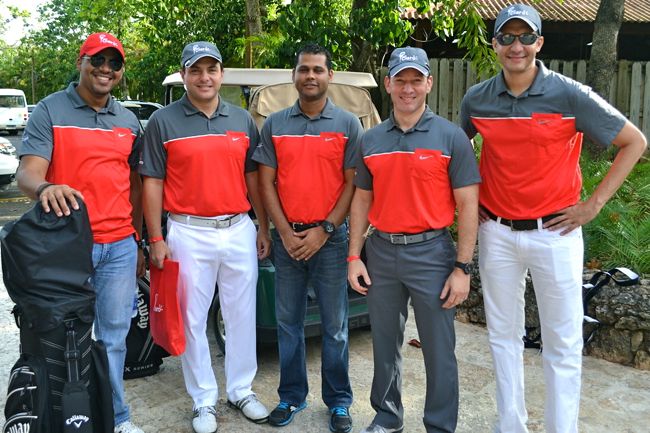 This year the Claro Golf Tour was sponsored by Alcatel One Touch, Samsung, Delta Airlines, Banco Popular, Cisco, ZTE, M4Tel, Huawei, Bm Carga, Grupo Viamar, Stella Artois, Buchanan's and Coca Cola.
The 5th and last stage of the Claro Golf Tour will celebrated on Saturday 23rd of August at the Hard Rock Hotel & Casino golf course in Bavaro, the importance of this last stage is that it will determine which golfers will participate in the finals of the Fedex Cup 2014 that will take place in the East Lake Golf Club in Atlanta, Georgia.
The following collection of photos were taken during the Tour Claro 2014, played in the Teeth of the Dog golf course, on Saturday July 26th: 
Tour Claro Results

The winners and results of the Claro Golf Tour are as follows:

A Division

Gross Champions: Franklin Frías & Enmanuel Díaz

Champions: Salvatore Bonarelli and Andrés Marranzini
Runners-up: Juan Pablo Villegas and Mario Saviñon
Third place: Narciso Morales and Joaquín Montero
Fourth place: Teodoro Reyes – Valentín Martínez

B Division 

Gross Champions: Alfredo Freites y Julio Cross

Champions: Carlos Santelises y Hugo Nelson González
Runners-up: Pedro Goico y Gerardo Genao
Third place: Euclides Reyes y Mario Torres
Photography by Alejandro Heredia