This post is also available in: Spanish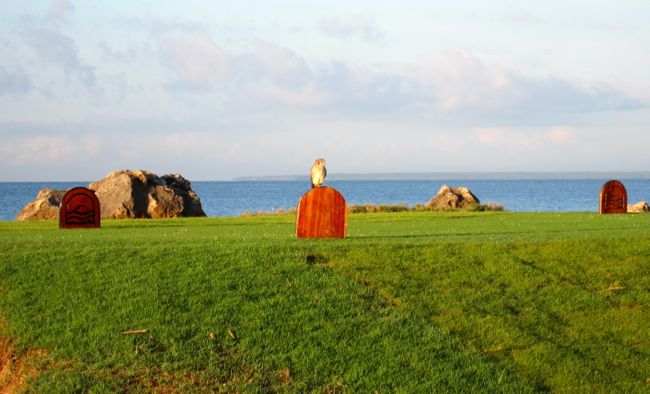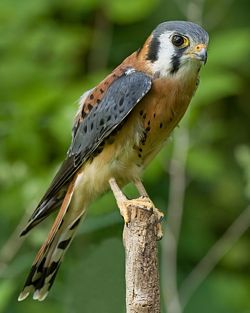 When Rebecca Hughes (editor of Casa de Campo Living) asked me about the bird that is perched on the golf course Teeth of The Dog (pictured above) I thought it was a Ridgway's Hawk or a Red Tailed Hawk– obviously  I'm no expert on birds– so we decided to ask an ornithologist, and guess what? It is an American Kestrel!
The American Kestrel or Cuayaya (as it is know in the Dominican Republic) is a very common bird on the island of Hispaniola and in fact throughout the Americas. For that reason is no surprise that this bird is often spotted around Casa de Campo, and especially on the golf courses.
American Kestrels are very important in the Dominican Republic, because they are considered as "biological controls" – by eating reptiles and rodents. It's unlikely however that fans of the Dominican baseball team "Águilas Cibaeñas" (eagles of the north), feels this way about the Cuayayas… you see in this country eagles do not exist and so rival fans often mock the team by calling them "the cuyayas".
Characteristics of American Kestrels

Jorge Brocca, from the Dominican Ornithologist Society, explains that American Kestrels are usually seen alone or in pairs and nest in hollow trees or in some cases in the abandoned nests of woodpeckers.

" American Kestrels will accept boxes to make their nests in. These special boxes can be placed on top of street lamps or electricity poles – which would be a good way to ensure the survival and growth of the species in the Dominican Republic," Brocca told us.

A female American Kestrel 

"A male American Kestrel has wing feathers that are gray with black spots, while the upper part of their body and tail are reddish brown. The females have brown feathers with black spots. An adult American Kestrels is typically between 21 and 27 cm, with a wingspan of 50-60 cm. Females are slightly larger than the males, weighing about 120 grams, while males weigh about 110 grams," continued Brocca.

Their food consists of small reptiles, mammals, amphibians, birds and arthropods (insects and other invertebrates) – all readily found around Casa de Campo's many golf courses!
So next time you're on the Teeth of the Dog, or anywhere in Casa de Campo in fact keep your eyes peeled for the American Kestrels!