This post is also available in: Spanish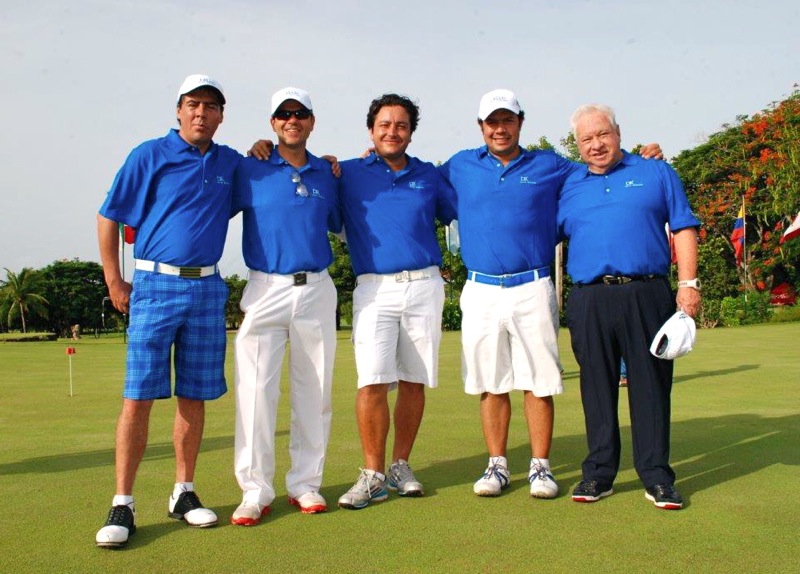 When you see international marketing organizations seeking to promote our little piece of paradise as a worldwide golf destination, there can be no doubt that The Sporting Life in Casa de Campo is the real thing! On Wednesday September 3rd the DR Golf Travel Exchange celebrated its "Gran Torneo de Golf" on the superstar Casa de Campo golf course- the legendary Teeth of the Dog.
This golf tournament formed part of the events of the DR Golf Travel Exchange, organized by TARGET Market Consultants with the goal to increase the Dominican Republic's attraction as a golf destination. The 1st Dominican Golf Travel Exchange kicked off in Casa de Campo with an elegant welcome cocktail on Monday September 1st. (Click here to see our photos of this event)
More than 60 golfers participated in the golf tournament, played in the "Canadian Stableford in Pairs" format, divided in two categories,  A and B.
Teddy Lara, Terry Legault & Scott Doane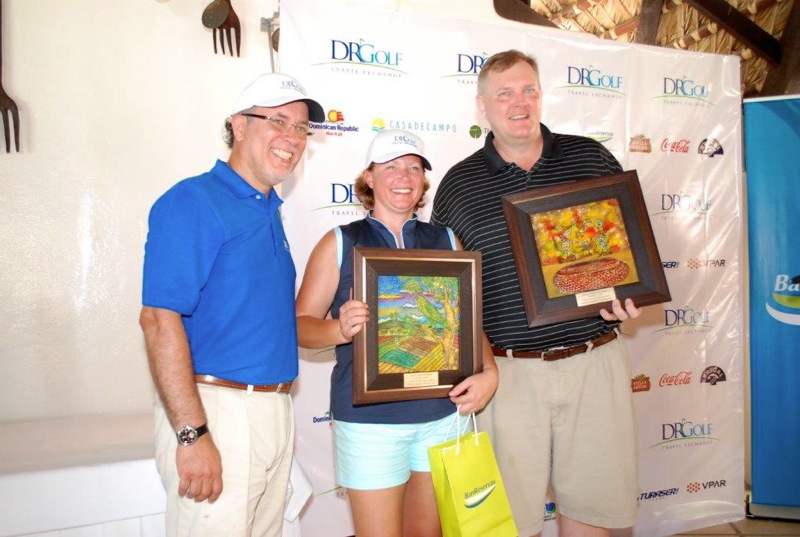 Scott Doane and Terry Legault were the happy winners of the A category with a total of 47 points and a net score of -11, meanwhile the team composed by T.J. Rule and Fernando Copete were proclaimed winners of the B category.
T.J. Rule, Teddy Lara & Fernando Copete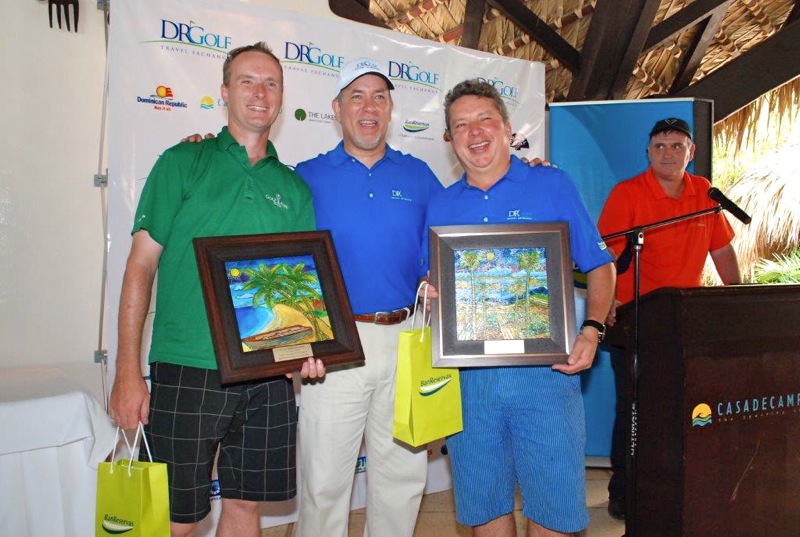 The prize-giving ceremony was held during a lunch at Lago Grill in Casa de Campo, where the winners received their plaques with a particular Dominican craft design, and Teddy Lara, executive director of TARGET Market Consultants, thanked everyone who support this prestigious golf tournament.
Departing from Casa de Campo, the 1st Dominican Golf Travel Exchange continued in Punta Cana at the hotel Bavaro Barcelo Palace Deluxe until Saturday September 6th.
"Gran Torneo de Golf" DR Golf Travel Exchange – Results

A Category

1st place: Scott Doane & Terry Legault

2nd place: Vicente Cruz & Freddy Mazara

3rd place: Jorge Cabrera & José Otoniel

B Category

1st place: T.J. Rule & Fernando Copete

2nd place: André Cuellar & Brien Weis

3rd place: Edilio Flores & Sully Martinez