This post is also available in: Spanish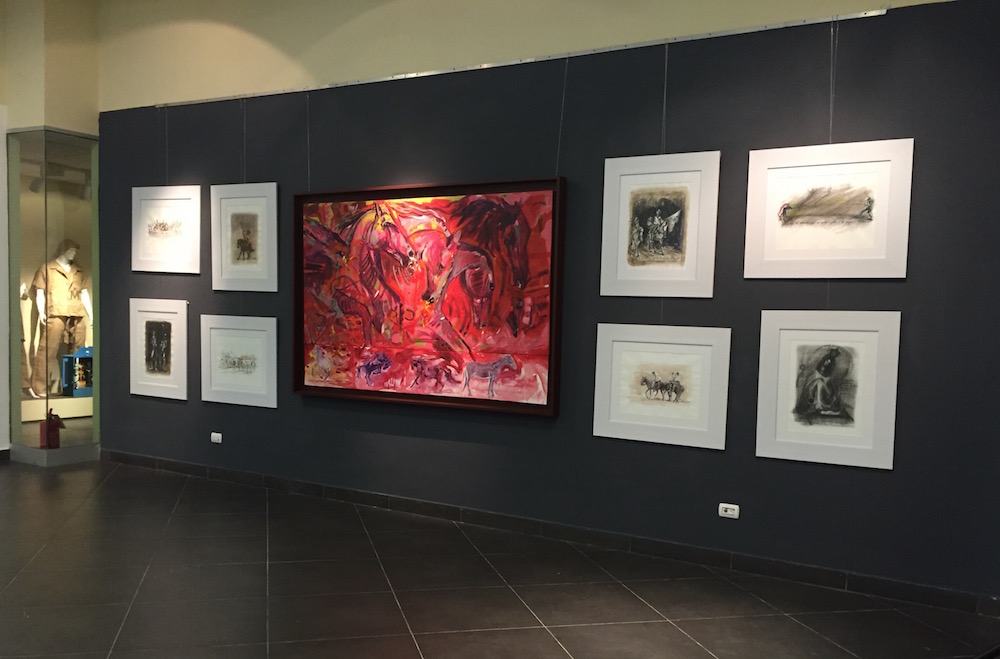 Tomorrow on Saturday the 3rd of September at 3:30 p.m., there will be a guided tour and toast to close the exhibition "Road to Sanctuary" (Camino al Santuario) by Cristobal Rodriguez. The exhibition which launched on July 30th is part of the celebrations commemorating the 4th anniversary of the Museo de la Altagracia opening and the one-hundred uninterrupted years of the pilgrimage of the "Hermandad de los Toreros de la Virgen" (Brotherhood of the Virgin's bulls).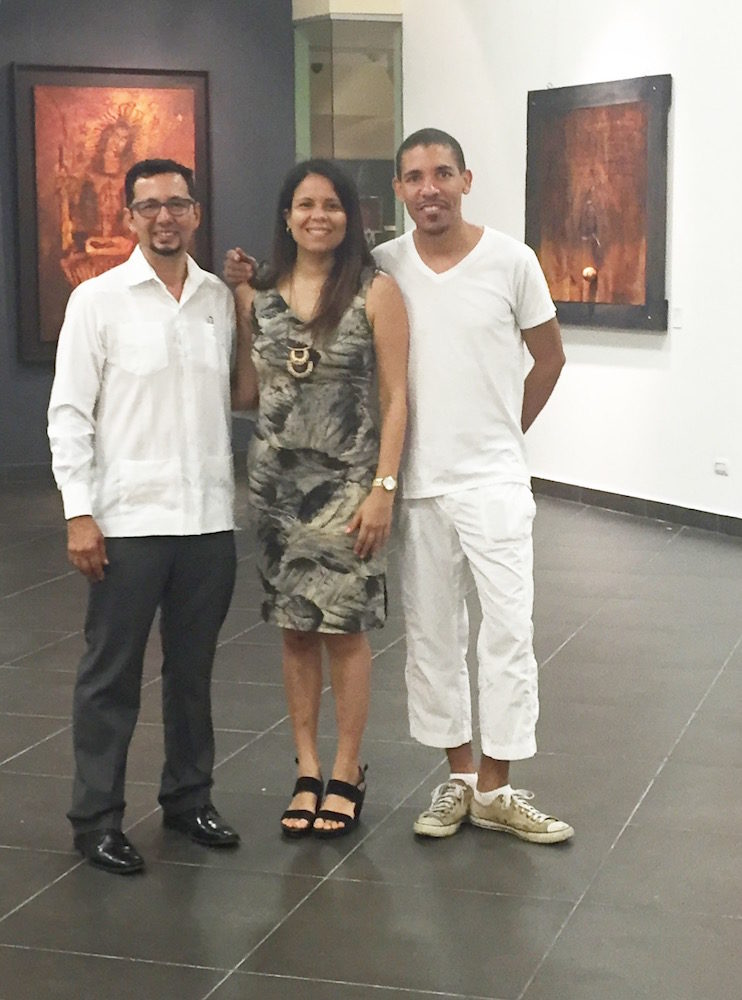 Cristobal Rodriguez is a painter, drawer, and sculptor who spent two years researching the religious culture of the Dominican people, and especially Higüeyanos, and mounting the exhibition. He is a graduate of the Altos de Chavón School of Art and Design in La Romana, Dominican Republic, where he obtained his diploma in visual arts. He celebrates his 9th solo exhibition and 25th year as an artist. The exhibition serves to promote the traditions and history of Higüey to the surrounding communities and motivate their participation in cultural activities. "Road to Sanctuary" consists of 30 pieces in total, including paintings, sculptures, drawings, and altarpieces following the procession of the bullfighters from Bayaguana to La Basilica of Higüey, which this year took place from August 9th – August 12th.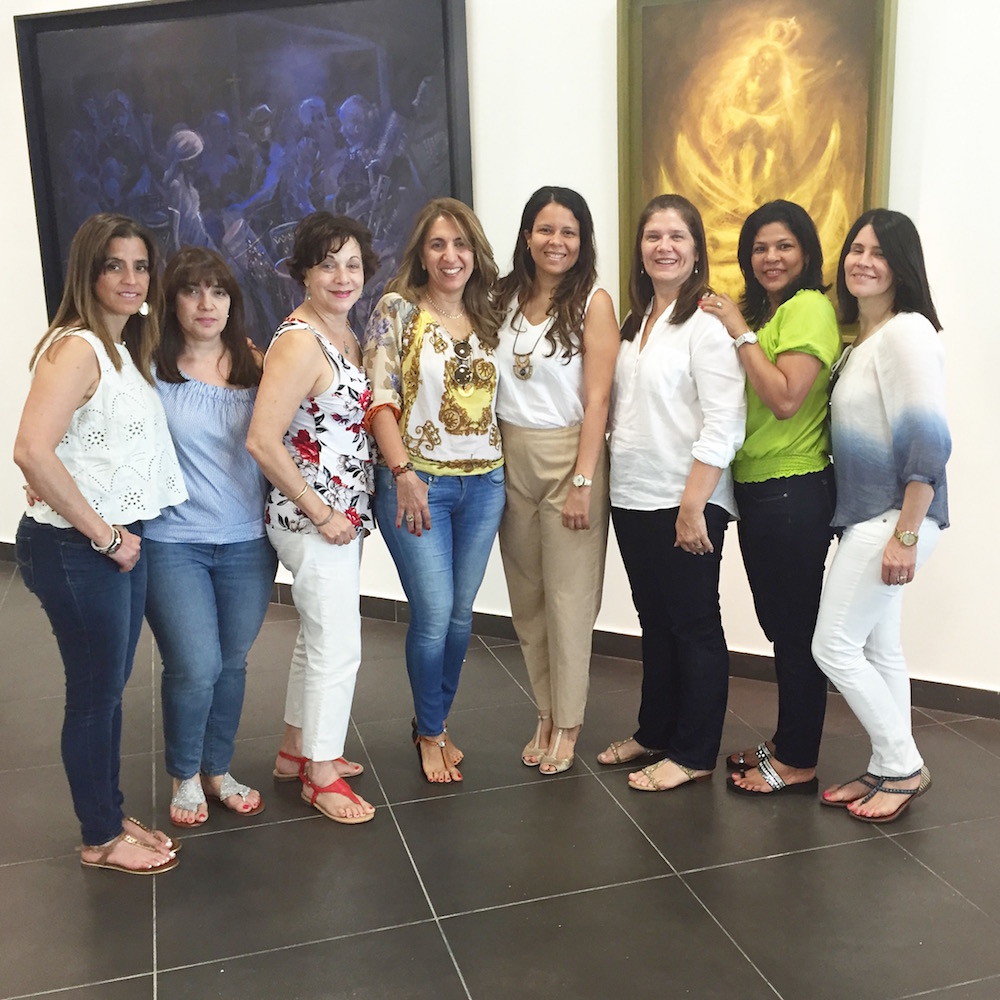 Rodriguez is a national and international-award winning artist who chose to base this exhibition on nature infused with culture and sports. "Road to Sanctuary" has been well-received by students, religious followers, art lovers, critics, collectors and the press and media. Make sure to see it TOMORROW during the farewell reception and guided tour at 3:30 pm by the artist himself. Rodriguez says, "We are expecting to have many emotional reactions as each piece will be described with the techniques used, the concept, and legends and stories behind the exhibition in general."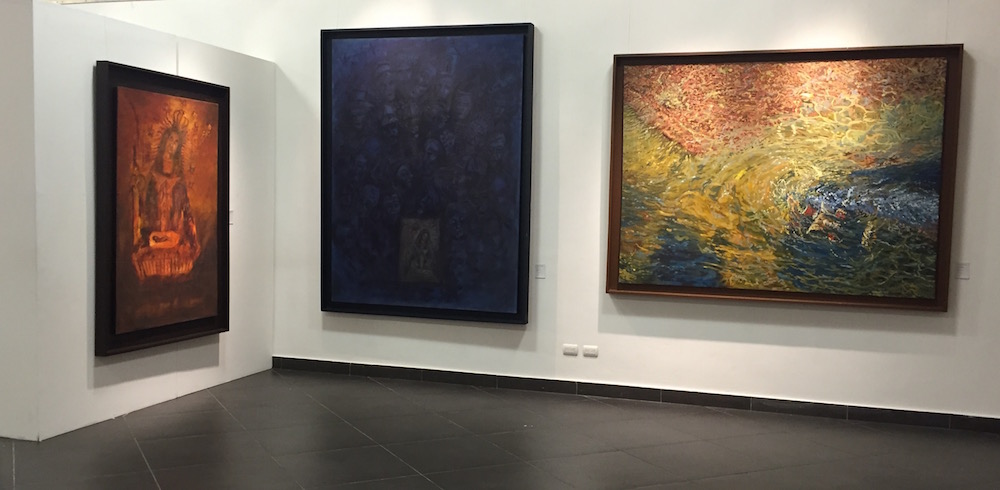 "Road to Sanctuary" will come down next week to begin the assembly of the Museo de la Altagracia's next exhibition. "Pilgrims Altagracia" by Yael Duval will launch on Saturday, September 10th at 11:00 am. It is curated by Carlos Acero Ruiz as part of the International Festival of Photography, PHOTOIMAGEN.
The following photos are provided by the Museo de la Altagracia of Cristobal Rodriguez's "Road to Sanctuary" exhibition:
MUSEO DE LA ALTAGRACIA

Address: Arzobispo Nouel Street (gardens of the Basilica), Higüey

Hours of Operation: 

Tuesdays – Saturdays: 8:30am-5:00pm
Sundays: 9:00am-5:00pm

Cost:

Adults: RD$100 and RD$200 (guided tour)
Children: half price

Contacts: (809)-554-2748, [email protected]