This post is also available in: Spanish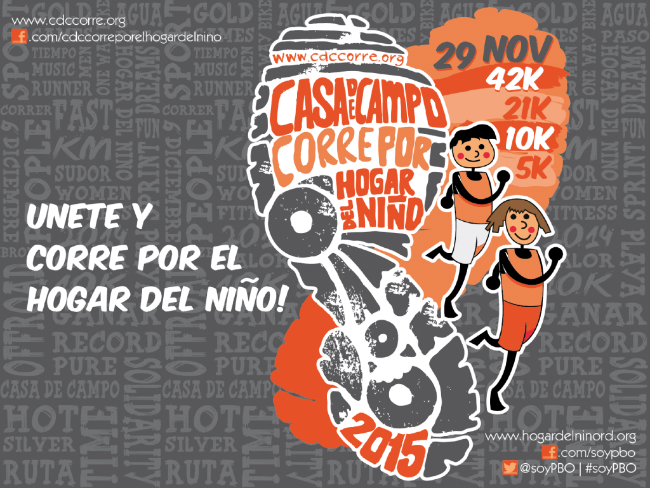 Recent sporting events in and around Casa have been very fun. The Casa de Campo Tennis Tournament and the Bayahibe 10k race proved to be awesome. Here at Casa de Campo Living, we are proud to be sponsoring Casa de Campo Corre por el Hogar del Niño, and that means that we are getting our sneakers ready! Judging by last years success with the attendance of more than 1,000 runners, we are sure this year's races will be exciting and memorable.
The 2nd annual Casa de Campo Corre for the Hogar del Nino will take place next Sunday, November 29th and, as it did last year, it will include multiple race options for all ages. A full marathon has been integrated this year so the competition will really be getting intense!  The 5km, 10km, 21km (half marathon), and 42km (full marathon) routes have all been certified by the Association of International Marathons and Distance Races (AIMS).
The first edition of the marathon was attended by more than 1,000 runners, so this year we can expect even more since this event has grown in popularity ever since and will now host even professional runners like Natasha Mendez, a professional national triathlete, amongst its participants.
The routes remain the same (and can be seen on the map below), the only difference is the addition of the full marathon route – which will be the half marathon route ran twice: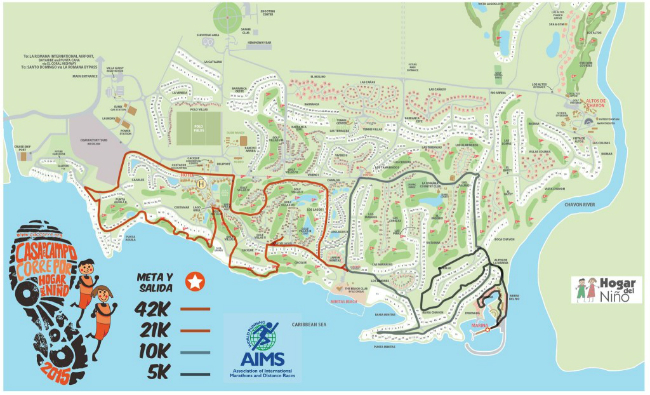 It doesn't matter if your a professional or an occasional runner, everyone is welcome to participate given that the objective of this sporting event is to support a really good cause – the Hogar del Niño.
You should rush to register your family to participate while there are still participation slots available!
Casa de Campo Corre for the Hogar del Niño

When: Sunday, November 29th

Hours:

5k & 10k: 8am
21k & 42k: 6am

Cost:

Spectators: RD$500
5k: RD$915
10k: RD$1,285
21k & 42k: RD$1,820

(These prices will be available until October 15th. For additional pricing after this date, please check the flyer below)

Registration: Uepa Tickets (Jumbo and CCN) or the Hogar del Niño.

Contact: [email protected] / (809) 523-8901 / (809) 556-3181