This post is also available in: Spanish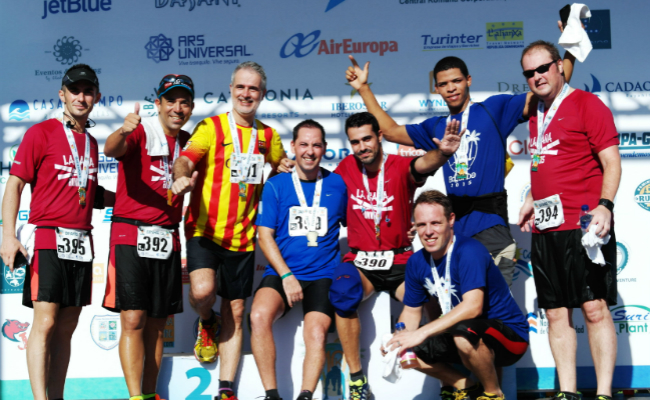 The 3rd annual edition of the Bayahibe 10k race, organised by the Romana Bayahibe Hotel Association and Tourism Cluster was a complete success and was attended by almost 500 participants, who occupied all the participation slots for the event!
The event, which started at 7am in the gorgeous fishing village of Bayahibe, was attended by a total of 456 runners, plus the spectators who gathered there last Sunday, September 27th, to witness the race through its different points along the route and watch the runners reach the finishing line.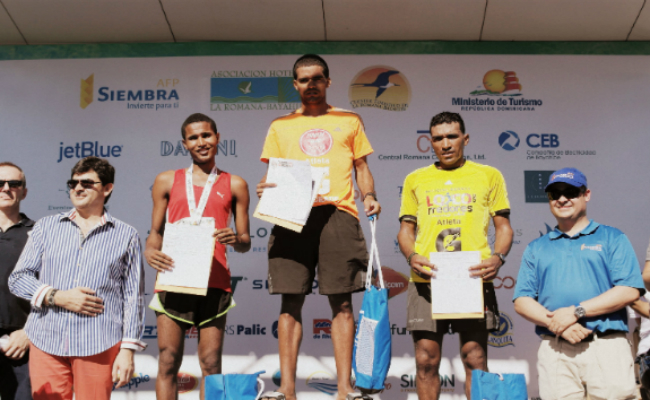 With a total of 2 hours and 10 minutes, concluding around 9:30am, the 1st place went to No.278, Pedro Emanuel Herrera, 20, with a time of 32: 26.5 – obtaining the victory with only a second apart from No.181, Jorge Beltre Adames, 27, with a time of 32: 27.8. The first 10 runners finished the race in less than 40 minutes.
Summarizing, this was a wonderful event which we loved being a part of. We look forward to participate in more such events in the future!
Bayahibe 10k Results

No. 278 – Pedro Enmanuel Herrera – Time: 32:26.5
No. 181 – Jorge Beltre Adames – Time: 32:27.8
No. 439 – Toribio Rosa Pichardo – Time: 32:30.3
No. 291 – Jose Rubiera Marte – Time: 33:24.2
No. 12 – Wilson Perez – Time: 33:29.3
No. 95 – Eddy Ramos – Time: 35:33.8
No. 440 – Soranyi Rodriguez – Time: 36:46.4
No. 16 – Ary Santana – Time: 36:46.5
No. 280 – Juanly Ariel Santos Molina – Time: 36:49.6
The following photos were taken during the 3rd edition of the Bayahibe 10k race last Sunday, September 27th at Bayahibe: