This post is also available in: Spanish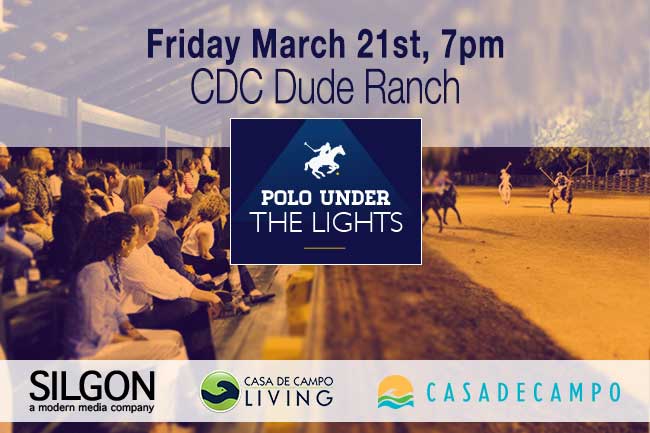 Following the resounding success of the first monthly celebration of Polo under the Lights on Friday February 21st, we're thrilled to announce the next one is planned to take place this coming Friday March 21st. It's time to get your cowboy gear ready and prepare for a fun night at the Dude Ranch.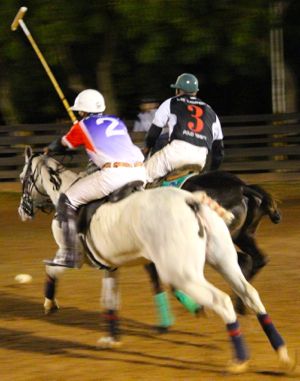 Polo Under The Lights, brought to you by SILGON, Casa de Campo Living and Casa de Campo is a casually sophisticated celebration which unites polo, donkey polo and burgers! What could be finer?
So come along with your whole family and watch a thrilling, close-encounter polo match battled out between some of Casa de Campo's finest polo players. With the action stampeding right in front of you, you can't help but get swept up in the excitement!
During the intermissions, members of the audience will be cordially invited to play donkey polo (no charge), so make sure you and/or your little ones are suitably dressed (jeans and sneakers) and ready for some excitement!
There'll also be a bar and a burger station catered by Casa de Campo, making this a great option for a casual night out with your family and/or friends.
The first Polo under the Lights was a stampeding success!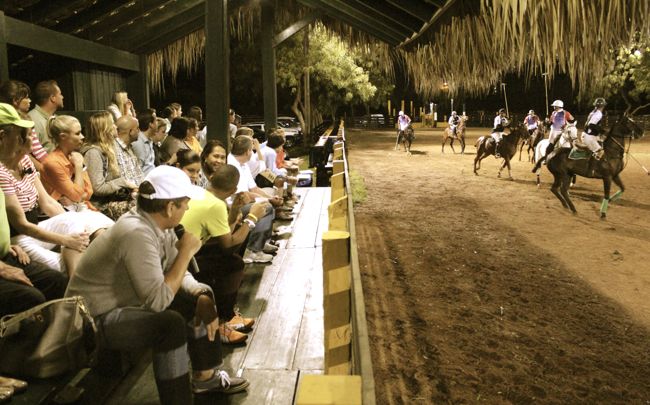 And remember Polo under the Lights is a rain-resistance activity, meaning that if it rains (like it did last time), we can continue unhindered as the seating area is sheltered… and the kind Casa de Campo waiters will even bring you your food to your seat!
We look forward to see you all there! Click here for all our photos of the first Polo under the Lights!
Polo Under The Lights!

When: Friday 21st of March, from 7pm

Where: The arena at the Dude Ranch, Casa de Campo

Cost: FREE! Even participation in the donkey polo is FREE!