This post is also available in: Spanish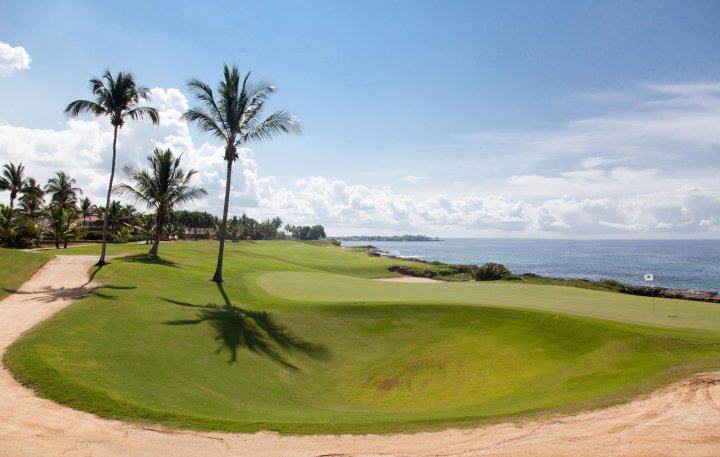 This week's photo of the week was sent to us by Michael Hohmann from Germany.
The photo is of Casa de Campo's beautiful Teeth of the Dog golf course, hole number 8, which as you can see curves along the ocean. I love this photo as it really captures the character of the hole with the curvature of the dip to the side of the green, the long fairway which slopes down towards the danger of the ocean and of course the beauty of the sea and the villas which frame the hole.
Michael was here in Casa de Campo and the Dominican Republic taking photos for an upcoming piece on the Dominican Republic´s East coast which will appear in TOP Magazin Frankfurt. Many thanks to Michael for allowing me to use his photo – some more of Michael's photos coming soon!
The following are links to previous 'Photo of the week' posts: