This post is also available in: Spanish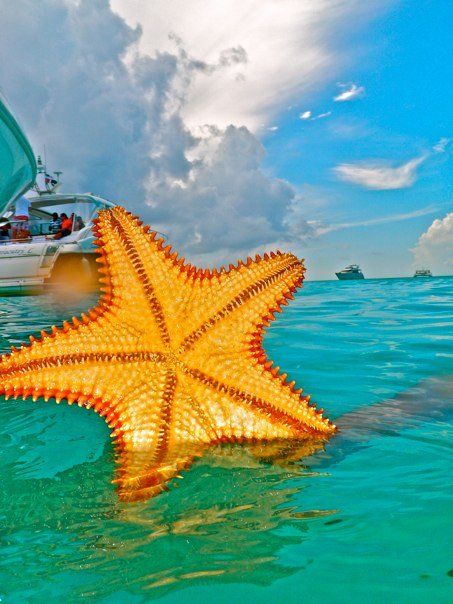 This week's stunning photograph was contributed by Casa de Campo resident and pupil of the Abraham Lincoln School, Omar Kuret.This fantastic photograph was taken at Palmilla – a natural swimming pool a short boat ride away from the Marina Casa de Campo and a popular weekend party spot for Casa de Campo residents.
The starfish in the photograph is real – Palmilla used to be full with this beautiful creatures, sadly now however it is becoming more and more difficult to find one. If you do spot a starfish, as tempting as it may be, it is better not to pick it up, but if you do, you should NOT take it out of the water.
Thank you to Omar Kuret for sending us this photograph.
Got your own great photos you'd like to share? Send us your photos! If you have any beautiful, interesting, fascinating or even weird photos then send them to us to publish! Email us at: [email protected]