This post is also available in: Spanish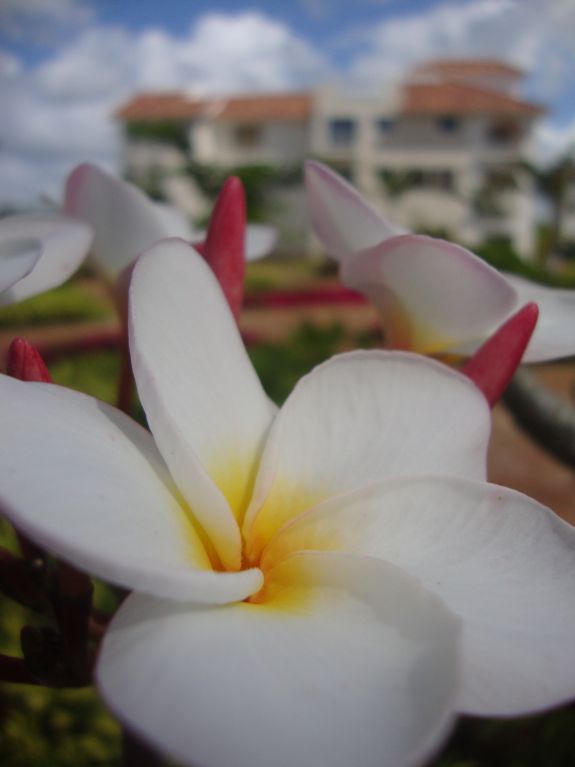 This week's beautiful photo was taken by my favourite amateur photographer, Philip Silvestri. Philip, despite being quiet a manly-man loves to take photos of flowers and as you can see he is very good at it! In this photo you can see the flowers in the foreground with the 'village' of Cadaques blurred in the background – you could say this is Philip's style. Of course I'm a little biased but I think Philip's photos are very good, to view another Philip Silvestri classic flower photo, click here.
This photo was taken at Cadaques resort in Bayahibe, which is a unique, fun and interesting place, which with inflatable water toys in the ocean, a small beach, swimming pool, beach restaurant and some shops is a cool place to spend the day or weekend with family or friends. To read more about Cadaques, click here.
Are you an aspiring photographer? Were you recently in Casa de Campo on vacation? If so please send us your photos to publish.
Email: [email protected]