This post is also available in: Spanish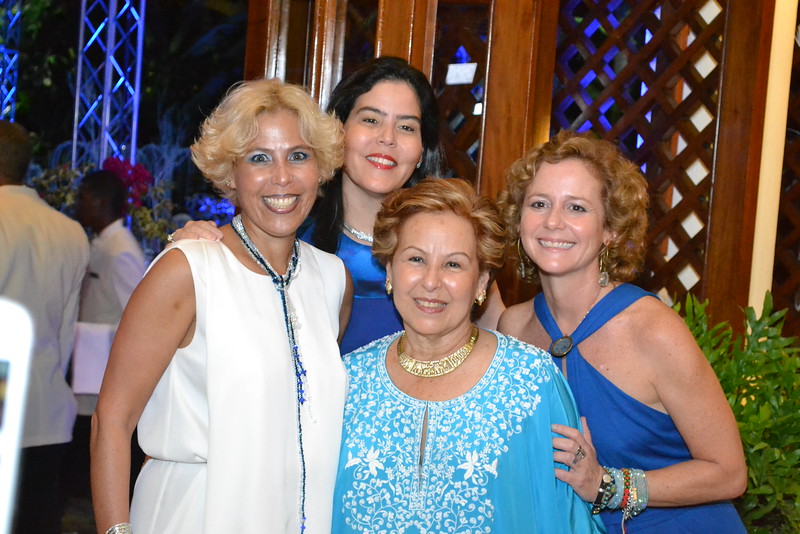 As if it were a scene from Frozen (you know the hit Disney movie), the Casa de Campo villa of Xiomara and Ramon Menendez dripped in blue crystals, welcoming their guests of the Adopt A Crib dinner into a winter wonderland, the likes of which Casa de Campo has never seen before.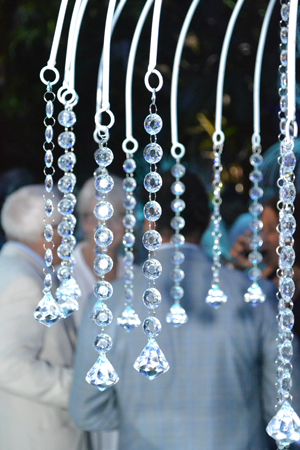 Of course the actual theme of the dinner wasn't really a Disney movie, although given that the occasion is hosted to give thanks to all those who generously donated to the Adopt A Crib scheme, the Hogar del Niño primary fundraising tool, perhaps it would have been appropriate. As it happens the theme "peace and serenity" could not have been more perfect, after all what is it that the Hogar del Niño does if it's not giving peace and serenity to all those children it supports. In fact by caring for and educating more than 1500 children (from tiny babies to 18 year olds), the Hogar del Niño is giving peace and serenity to many more people, their families who know their children are well-looked after and are being given the opportunity of a bright future, and of course the future families of the children themselves who will be able to live a brighter future that so many dream about and yet is out of reach. Peace and serenity, what could be more important?
Greeted at the threshold by Xiomara and Papo themselves, every inch the elegant hosts we have come to love, the several hundred guests flowed steadily into the party until it felt like the entire Casa de Campo community was present. It is at times like these, when the unity and love shared among our Casa de Campo community really shines, when people of different nationalities, cultures and languages come together in support of a cause that is striving to improve the future of the Dominican Republic, that I feel most proud and honored to be part of this beautiful group of giving caring people.
As donors of the Adopt A Crib scheme, every single person in attendance donates at least US$1,000 every year to the cause, with many more making considerably more generous donations. When Casa de Campo villa owner Phyllis Berney founded the Adopt a Crib scheme in 1998, she did so with such passion and conviction that it is now the Hogar del Niño's most successful fundraising endeavour.
Also in attendance was the Ambassador of the United States for the Dominican Republic, Ambassador James Brewster.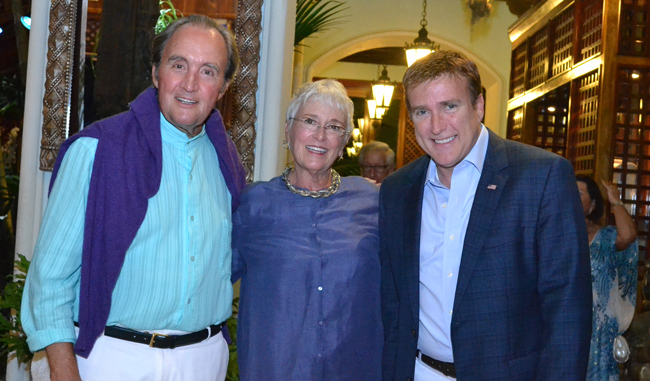 The following collection of photos by Alejandro Heredia were taken during the Adopt A Crib dinner on Saturday February 21st at the Casa de Campo villa of Xiomara and Ramon "Papo" Menendez in the Bahía Minitas area of Casa de Campo: