This post is also available in: Spanish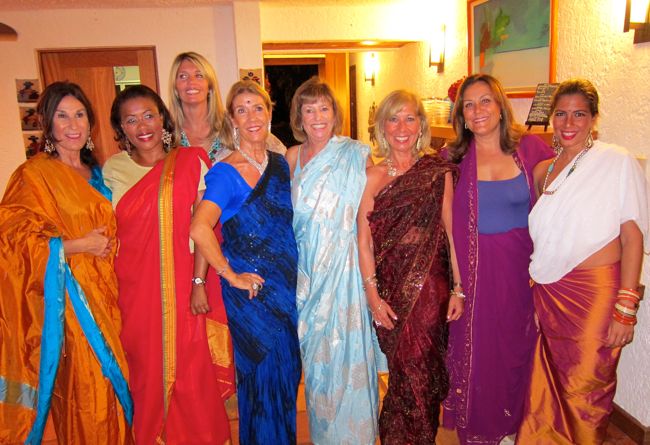 One of the things which makes the Casa de Campo resort so special is the fun and friendly community and a great example of this is the annual "Indian Night" hosted by Mignon Bellini.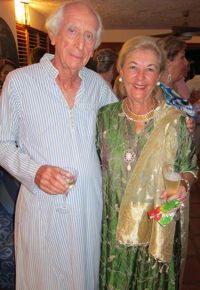 This year the "Indian Night" took place on Thursday the 26th of March and gathered together a wonderfully fun-loving group of friends from the Casa de Campo community, all have one thing in common – the love of Indian food!
Arriving to Mignon's Casa de Campo villa we were greeted by the overwhelming and irresistible smell of curry, as well as the surprising sight of all our friends dressed in an inventive variety of Indian-style garments. Many of the ladies wore saris and were adorned with heavy gold jewelry, whilst some brave men wore traditional robes (well done Ray).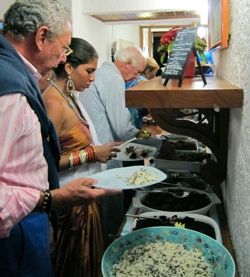 Over cocktails we admired each other's Indian outfits, before we took our seats for dinner and indulged on a true Indian feast! The food, which Mignon had prepared herself using imported Indian spices and ingredientes included samosas and poppadoms with spicy mango chutney to start, followed by a variety of different curry's; eggplant, beets, sausage, mincemeat, chicken and vegetables. And the end to the perfect meal was the carrot cake and orange cake served with Mignon's legendary homemade ice cream in a variety of interesting flavors; ginger, coconut, mint and mango among others!
Congratulations Mignon – yet another fine and fiery Indian Night