This post is also available in: Spanish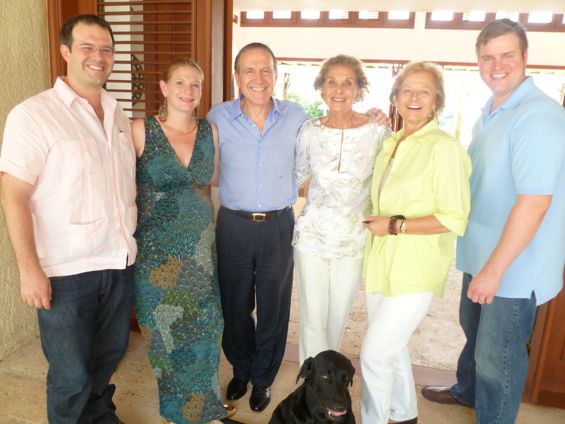 On Friday the 26th of November, Phyllis Berney, long-time Casa de Campo resident hosted a wonderfully fun Baby Shower for Jaqueline Silvestri Banks, who is expecting her first child, Anabelle in February.
The party began with a few fun Baby Shower games; the first guessing the number of Diapers in a small shoulder bag – I guessed 18, the correct answer was 82 and the winner was Alessandra Avanzini, the second game was to guess the size of Jaqueline's bump, and after much measuring, the winner was declared to be Eugenia Zimmerman, an architect – so she's obviously good at measurements!
The Baby Shower Ladies!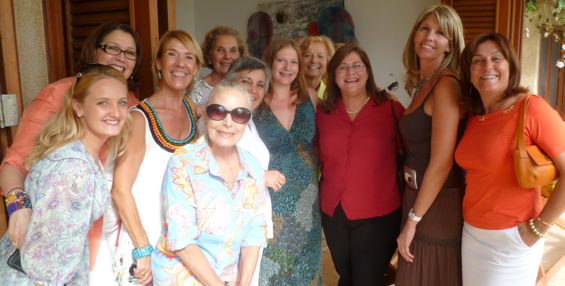 After the games and a few drinks, lunch was served and enjoyed by the more than 30 guests, who admired the cute 'baby-theme' table decorations and tried to trick each other into saying the forbidden word, 'baby' – which was another one of the games! By the end of the lunch I had tricked enough ladies into saying the word 'baby' and so won a prize for that game myself!
After lunch, Jacqueline opened her many Baby Shower presents – adorable toys, baby towels, play sets, books and cute little baby dresses, whilst all the lady guests gathered around saying 'Awwwwww' and the few male guests stood about looking uncomfortable!
Many thanks to Phyllis Berney for organising such a wonderful Baby Shower and to all the guests who generous gave such wonderful gifts!
Here are my photos of the Baby Shower:
The following is the invite for the Baby Shower – which was designed for me by one of the students of the Altos de Chavón School of Art and Design.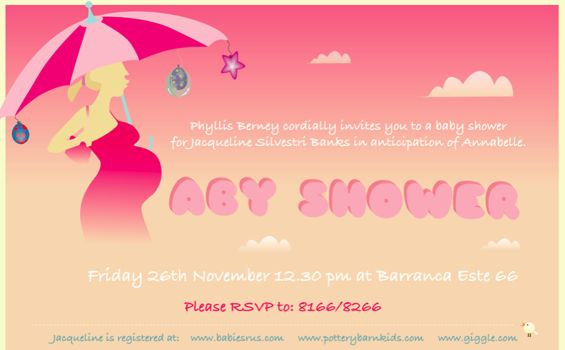 The students of the Altos de Chavón School are very talented and despite their heavy workload, they are always willing to do some art/design work (for a fee of course), so if you need something designing please think of the students first – they are good and they really need the money. Contact us on: [email protected] and we will happily put you in contact with a student.