This post is also available in: Spanish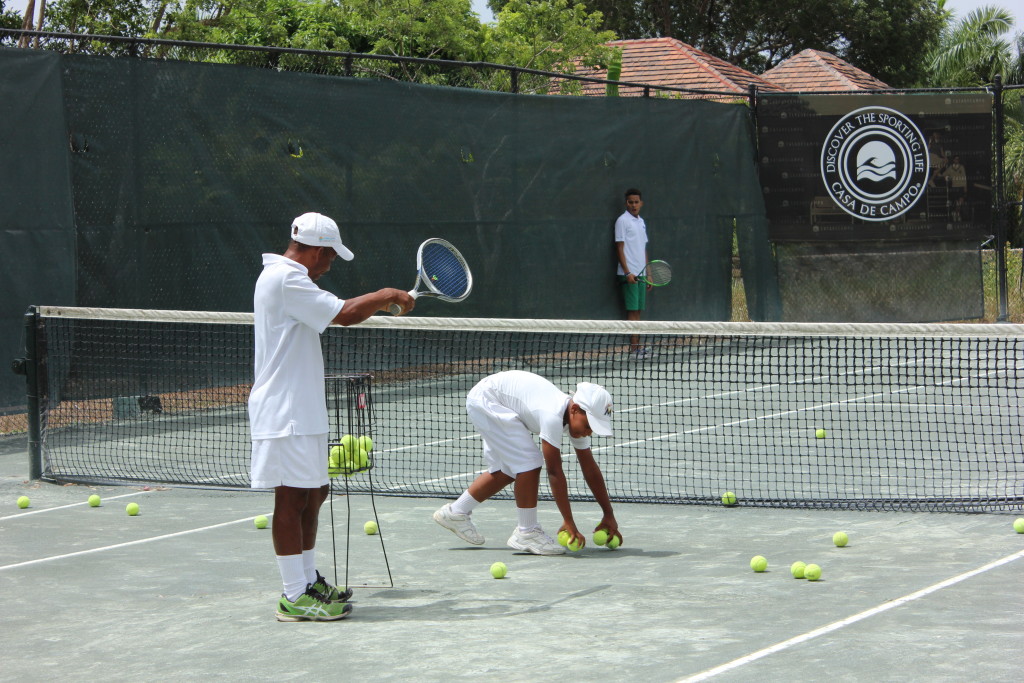 Back in May of this year we announced a sponsorship challenge which aimed to get all of the Casa de Campo ball boys sponsored and enrolled in school for the upcoming year… and WE DID IT!
The McDaniel Family Foundation, this year celebrating it's 10th anniversary, has over the last 10 years sought to sponsorship the education of Casa de Campo's ball boys and through their annual fundraising tournament have year after year succeeded in sponsoring a growing number of boys (and even a few girls).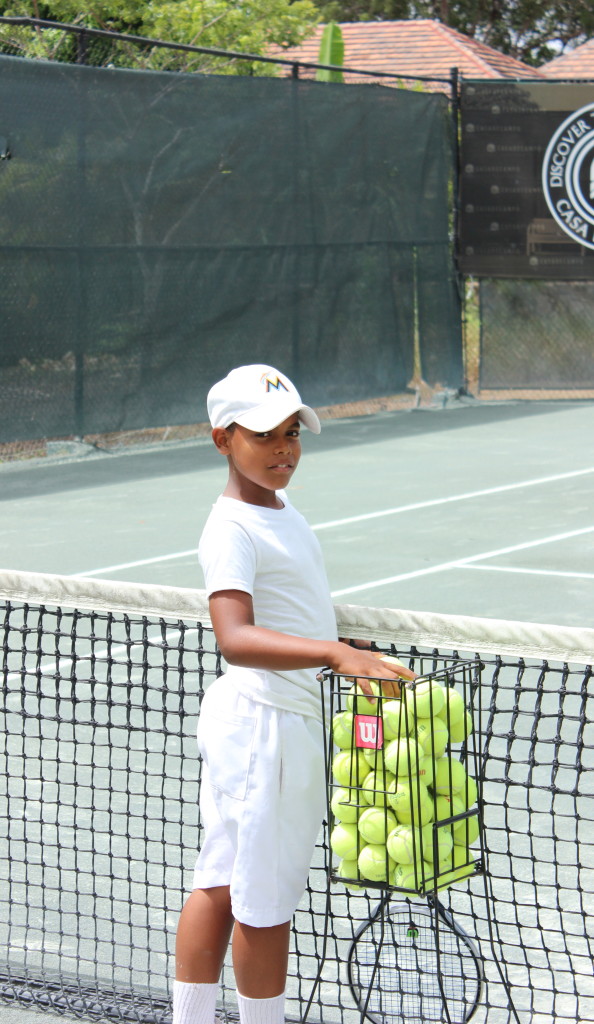 This year as the 10th annual McDaniel Tennis Tournament came to a close with more than US$65,000 raised, the foundation announced that it would be able to sponsor a grand total of 32 ball boys and 2 ball girls with high school scholarships. But that was not enough!
That left 24 boys of the La Terrazza Tennis Club in Casa de Campo without scholarships. And for Elizabeth Quadracci Harned that simply would not do!
"Everyone deserves a good education! Knowing that 24 boys would not get a scholarship this year broke my heart so I had to do something about it. Casa de Campo is filled with generous people so with a little push I knew we could raise the extra money needed to send them all to school." Said Elizabeth Quadracci Harned. "As my father always said 'we can do more together than individuals apart." And my mother always taught me that there is no greater gift than education," she added.
Elizabeth Quadracci Harned then donated US$5,000 to sponsor all 5 remaining ball boys of the La Romana Country Club and made a PLEDGE to sponsor 5 of the remaining 19 ball boys of the La Terraza Tennis Club IF the remaining US$14,000 was donated by the Casa de Campo community. And thus started the Sponsorship Drive!
Reaching out to the Casa de Campo community the remaining US$14,000 was raised thanks to the following generous donors; the Quadracci Harned family; Rick McDaniel; Stan Couldrey and his two Canadian tennis Friends, Bill and Peter.; Barri & Les Lieberman; Andy Narcisso-(Charles Schwab); Phyllis Berney; Karen & Ed Mauro; Tom McDaniel & Lisa Whitmore; Cathy & Scott Whelehan; Kathi McDaniel; Hank & Laurel Greer.
"ALL the remaining Casa de Campo ball boys will be enrolled in our Scholarship Program for the Fall Semester." Said Rick McDaniel. "We could not have done this without Elizabeth's initiative and generous support," he added.
A big thank you to everyone for your generous support!