This post is also available in: Spanish
Update: We initially published this article on December 2015, since then, the establishment have been undergoing some changes, and went from being "Luz Mar Gatropub" to "Dido's Food and Wine"! — The new restaurant, located where Luz Mar Gastropub was previously at has a brand new concept and has been fully remodeled. Besides, we think the name "Dido's Food and Wine" is way cooler! We promise to bring you more details soon…
It seems as if Casa de Campo is not the only place around that's undergone a "food revolution." With new restaurants coming to La Romana, like Jade Teriyaki at the new Multiplaza La Romana, we will now have even more food options than before outside Casa de Campo.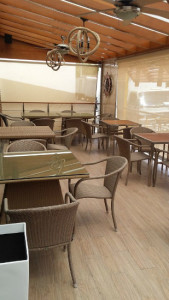 After months under construction, Luz Mar Gastropub, now Dido's Food and Wine, has just opened its doors to a brand new, fancier and bigger establishment… with great food being at the center of it all!
They've broadened their signature by-the-sea design concept with wooden floors, ship steering wheels suspended on the walls, ropes, and even an amazing fish tank filled with koi fish in the floor! The menu is as amazing as ever with delicious mussels pizza, and plenty of options for sushi rolls.
The bar features a superb marble countertop with drinks ranging from margaritas and daiquiris to scotch and a wide selection of wines —not to mention their great deals at happy hour! It's the ideal spot to be for celebrating in La Romana.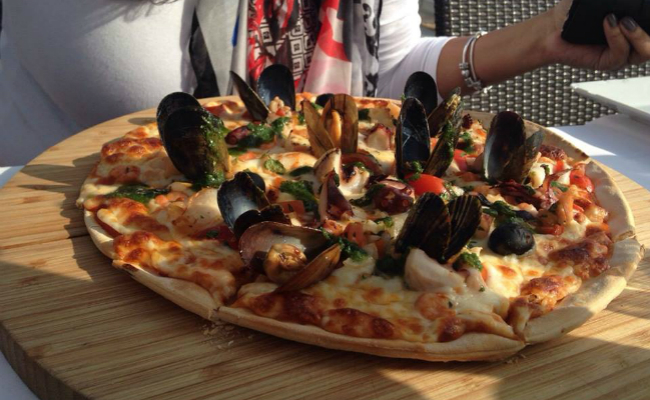 Dido's has reopened bigger and better than ever. Our advice… do yourself a favor and check it out! Less than 15 minutes from Casa de Campo, you'll be there in a jiffy and relish the evening among their cool atmosphere, varied food selection, and top notch bar.
Photo courtesy from the official Luz Mar Facebook page.
Dido's Food and Wine

Where: Eugenio A Miranda St., #7, La Romana (next to Plaza Lama loading point)

Opening Hours: Daily, 11:30am – 12am

Contact: (809) 813-0778 & (809) 349-0841, [email protected]