This post is also available in: Spanish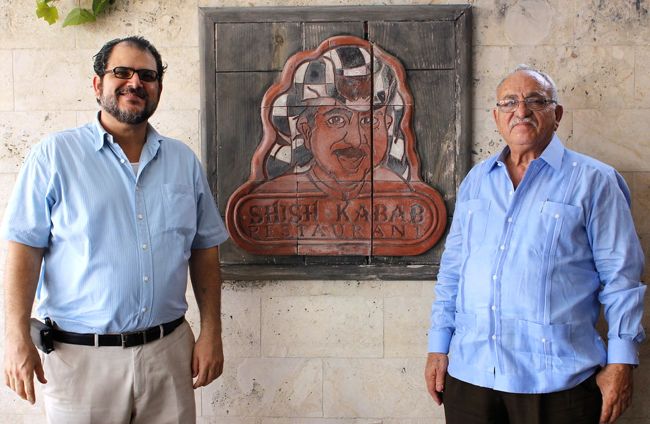 It is with great sadness that we bring you news of the passing of Elias Giha, founder of Shish Kabab restaurant in La Romana. One of the most beloved members of the La Romana community, here we bring you our humble tribute in honor of this great man.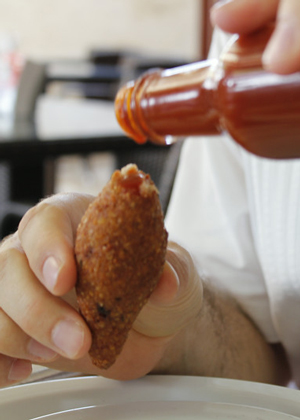 Just a few short weeks ago, Philip Silvestri and I had the pleasure of enjoying lunch with Elias Giha at Shish Kabab, and so here it is our honor to share with you the story of Elias Giha and the 45 year history of Shish Kebab.
As with many great stories, the story of Elias Giha and Shish Kabab begins with love. In Palestine where he was from, Elias Giha met a beautiful Dominican girl, and after they were married, they came to live in the Dominican Republic, in La Romana, nearly 45 years ago in 1969.
"When we first arrived, we lived in the home of my wife's family, they lived where the Asociación Romana is now. To be independent, I sold my wedding ring and my watch for 60 pesos, and we made a stove, we still have it here. I started to sell kebabs for 50 cents and I sold the kipes for 10 cents," Elias told us. "So thats how it began, when I had a little bit of money I went back to the man who bought my ring and I bought it back, I still have it today," he added.
"I started there in 1969 [on the street] and then I opened the restaurant in 1976, and that's the whole story," which of course is not the whole story. And so while savouring some kipes, for which Shish Kebab is most famous, Elias continued with his tale of hardwork and success…
"When I started selling kebabs for 50 cents, the people didn't know what they were. Kebabs are meat inside a type of bread, the meat is cooked over coals," he explained. "I would sit there until 12:30 or even 1am in the morning. Later I started to do pork leg and ham and cheese sandwiches, and then even more people started to come, and we did Cuban sandwiches – the best Cubanos!" And that's how Elias Giha started Shish Kabab, although at that time he named it "Barra Kebab", and it wasn't until 1976 when the restaurant was officially opened that Elias gave it the name Shish Kabab – and so began the legacy of Shish Kabab, not only one of La Romana's longest-running establishments, but undoubtedly one of the most beloved.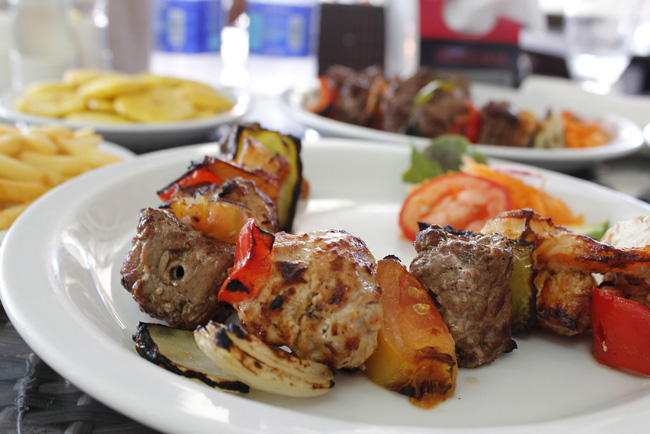 So what was it, what is it, that makes Shish Kabab so popular? According to Elias, the keys to their success were "attention, product and quality, we've never done publicity, our customers do that for us, they invite their friends."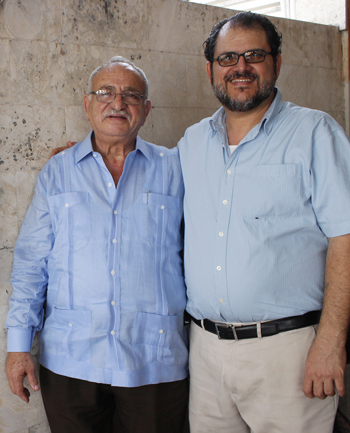 Perhaps most incredible of all was Elias' commitment to his work, "we started to work, and we forgot about everything else, we couldn't go out dancing when there was work to do. We always said that when the business does well, we will dance, but we never got to do that my wife and I." Of course there can be no doubt that Elias loved his work, and he loved his clients or friends rather, just as much as they loved him.
To understand this kind of dedication to his work, we only need look back at Elias' childhood. "I lost my father in 1956," he told us. "I was left alone with my grandmother. Sometimes I had to sleep outside in a truck and the police would come and try to put me in jail, but I had no where to sleep and I couldn't find a job… But I never did anything wrong, and that's why God allowed me to succeed and I'm very thankful for that." There is no doubt that it was this hardship that made Elias the great man he was, a man so loved in this community.
And you know what the very last words Elias said to us as we ended our lunch? It was; "La vida hay que vivirla!" In English that means, "life, you have to live it", and that is exactly what he did, and that is exactly how we will all remember him.