This post is also available in: Spanish
Casa de Campo Living is Casa de Campo's internet community newspaper – updated daily, it's your single source for keeping in the know on all things culture, events, sales, specials, and much more within and around Casa de Campo. Plus, we love to get community feedback and recommendations – and are excited to have Jatha Knott-Polk guest authoring. We invite everyone in Casa to send us their reviews and notes, we will always be happy to publish them!
Read about Jatha's visit to L'Osteria below: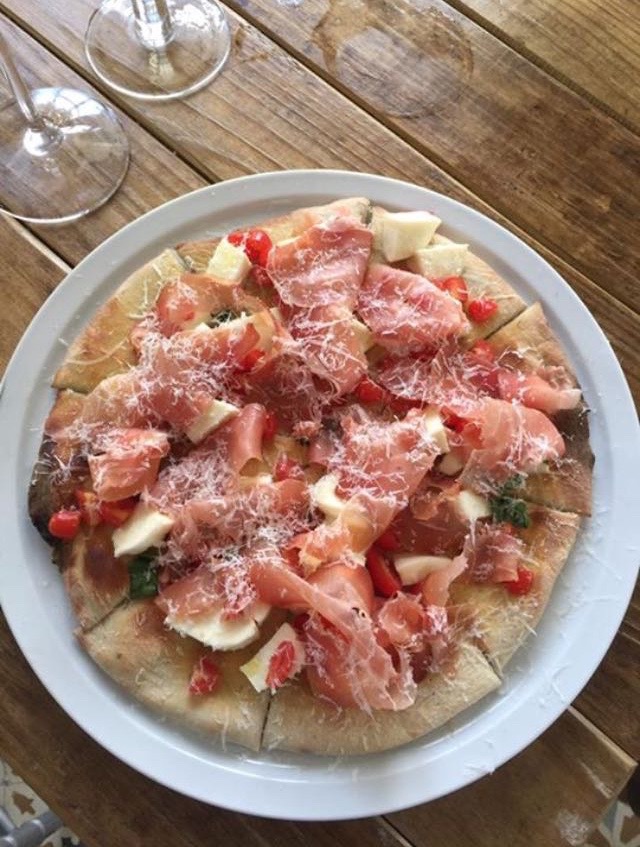 I visited L'Osteria Ristorante in La Romana; the ALS teachers are all big fans and we even held a friend's birthday party upstairs in their private dining area. I highly recommend going. The owners, Carlo & Federica Pastacaldi, are Italian and the food and menu are selected daily based on what meat and vegetables can be purchased fresh that day. The two make a perfect duo with Carlo's Italian charm and outgoing personality and Federica's incredible talent!
An absolute favorite dish of mine is the salmon stuffed ravioli with a gorgonzola sauce — it's simply amazing! My friends and I also enjoy sharing a plate of bruschetta. There's something about it… it's made with fresh tomatoes and there's an excellent crispiness to the bread. I like to have it with a sangria, which are to die for! Well made and tasty, the sangrias are always garnished with the most beautiful fruits.
Known for its authentic Italian food, L'Osteria's brick oven pizza is fantastic. Everything is very impressive from a culinary aspect. You cannot walk away from dinner without trying their homemade tiramisu. Made by Federica, it's one of the best I've ever had! You MUST try it!!
L'Osteria features a charming court yard, and there's plenty of space for big events both inside and out. They've remodeled the restaurant but kept its charm and elements that showcase its character and history. I love this because it reflects the old La Romana architecture.
The restaurant and pizzeria are a great addition to our dining options in town and the prices can't be beat. I really enjoyed L'Osteria, and the people are so great! Be sure to tell them I sent you!
– Jatha Knott-Polk
L'Osteria Ristorante – Pizzeria

Where: Av. Castillo Márquez #20, La Romana

Hours of operation: Tuesday – Sunday, 11 a.m. – 11 p.m.

Contact: (809) 858.9465 for reservations & delivery!