This post is also available in: Spanish
Charity related sporting events in Casa de Campo are no rarity. Recently, we've seen big name celebrities like Big Papi enjoy rounds on the Teeth of the Dog with many of his friends for the David Ortiz Children's Fund, and not long before that hundreds of runners came out for the Casa de Campo Corre for the Hogar del Niño. TOMORROW, for the second year the El Ser Libre y Feliz charity foundation will hold its annual golf tournament in support of children with special needs living in La Romana.
The tournament will take place on the Links golf course at 12:30 p.m. and already has the participation of more than 70 players, composed of Casa de Campo community members and outside guests. The event will be dedicated to doctor and golfer, Abel 'Cayo' González and comes with the support of the United Nations Development Program (UNDP) and the National Council on Disability (CONADIS). Dr. Gonzalez is not only a noteworthy surgeon in Santo Domingo but also an avid golfer of more than 40 years, holding the national, Puerto Rican, and Caribbean record for twelve "Holes in One".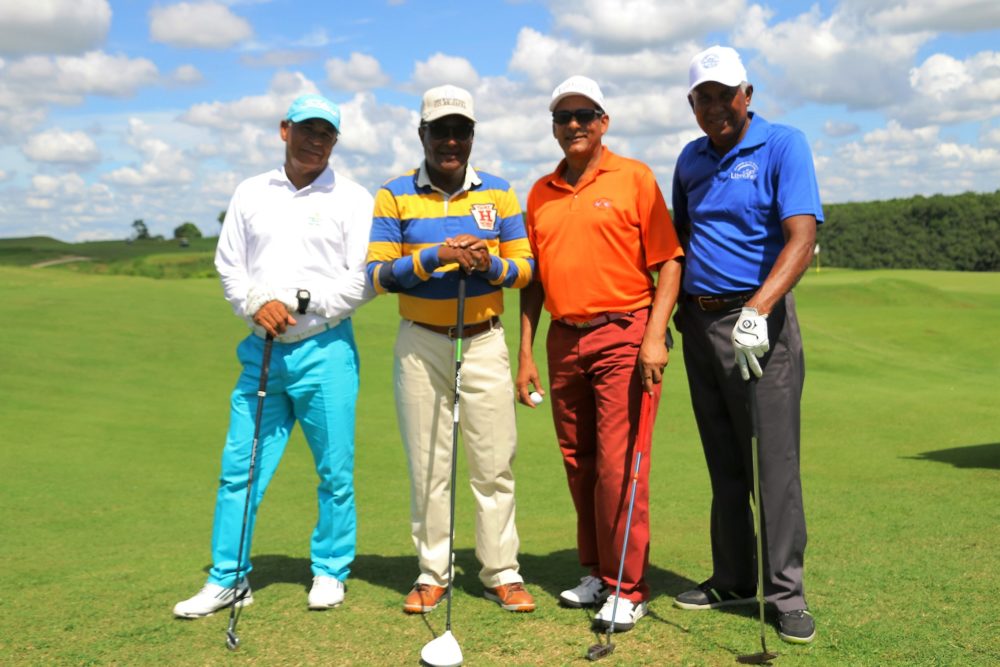 Tonight the foundation will hold a welcome cocktail and registration at Club de Caza y Pesca Romana in town from 7:30pm—9:30pm, as well as registration tomorrow morning at The Links golf course in Casa de Campo at 11:30a.m. YOU CAN STILL SIGN UP at these locations prior to the "Shot-gun"! The El Ser Libre y Feliz International Golf Open will play in Stableford format divided into A and B Categories. For the full itinerary, see the flyer below and CLICK HERE to be directed to the registration form.
Its sponsors include ARS SIMAG, Casa de Campo Resort & Villas, Central Romana Corporation Ltd, Productos Higüeral, Grisolía & Asociados (Abogados), Atlantic Motors, Raas Solar, Clínicas Canela, Galenia, Especialidades Médicas, escuchamiRADIO.com, Brugal & Cia, Eventos & Catering (by Gladys Quiñones), Medios Fiebre de Golf, Casa de Campo Living, Casa Life Magazine, Golfistas Dominicanos, Club de Caza y Pesca Romana, Inc., Cáceres & Asociados, Agente de Cambio Quezada, Banco Promérica, National Car Rental / Alamo, Ferretería El Detallista, Ristorante La Casita, Dom Ham, and Agua El Edén.
What: El Ser Libre y Feliz International Golf Open 2017

When: TOMORROW, Saturday December 9th

Time: Registration at 11:30 a.m., Shotgun at 12:30 p.m.

Cost: RD $6,000

Registration: Pre-registration can be done by emailing the inscription form to [email protected] or [email protected].