This post is also available in: Spanish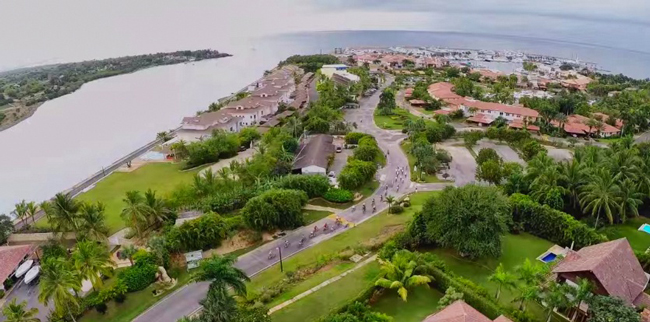 Hello there friends! Well while we may have already published our general coverage of the Hogar del Niño event (click here), as well as lots of photos and the results of the golf tournament (click here), we just found this amazing aerial video of the event – so we couldn't resist sharing with you!
The 3 minute video sponsored and filmed by RentalVision who are based in Santo Domingo, covers all the fun day activities of Hogar del Niño event – as seen from a "drones-eye" view. The video opens with the excitement of the MTB bike race and the tennis tournament, continues with the golf tournament and closes with a spectacular aerial view of the polo tournament in action (before it got rained off).
Not only is the video a fun overview of the Hogar del Niño event, but there's also some pretty awesome aerial shots of the Casa de Campo resort which we're sure you'll enjoy!
The Hogar del Niño weekend took place on Friday and Saturday the 13th and 14th of February with the aim of raising funds for the Hogar del Niño in La Romana, the Dominican Republic's most complete daycare and educational center where more than 1500 children aged between just a few months old and 18 years are cared for every single day.
And so without further a do – here's the video! Enjoy!
A "drones-eye" view of the Hogar del Niño weekend