This post is also available in: Spanish
This month, starting on the 21st of July, the Clínica de Familia, a center dedicated to providing medical assistance to women and children with HIV, as well as supporting numerous programs for the benefit of the greater La Romana area, is hosting their annual "Camp Hope and Joy". For over 10 years, the clinic carefully prepares for Camp Hope and Joy, from designing the motto by which the activities are developed to the logo and every little detail, all is taken seriously to get ready for the children. The Clínica de Familia La Romana are able to put on the camp thanks to the contributions and donations of all those who are concerned about the well-being of the children in this region.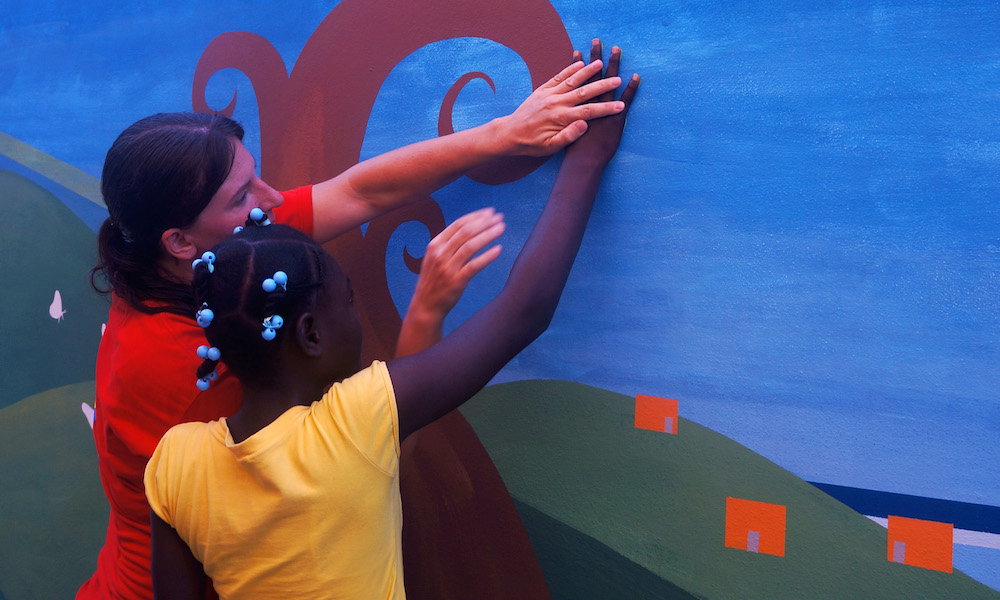 The incredible camp gives more than 80 HIV positive children the opportunity to have fun and just be kids in a safe, supportive, and loving environment. They also teach on the importance of campers continuing with their medications as indicated. Kids can participate in activities like arts and crafts, sports, community service, singing, drama, and games, which of course help them strengthen their life-skills, team-spirit, and self-esteem.
The Clínica de Familia La Romana (Family Clinic) is a nongovernmental and nonprofit organization which provides health care services with a family-centered methodology for over 15 years. They work with the most vulnerable members of the population in the community of La Romana and much of the eastern region.
Do YOU want to HELP?
A donation of….

US$50 – Cover the costs of medication for five children

US$100 – Provides a backpack with school supplies to three children at the end of camp

US$500 – Covers the full cost for one child to attend summer camp

US$1,000 – Covers the full cost for two children to attend summer camp

Help change the lives of vulnerable children! You can donate by clicking here, or by check, payable to Clínica de Familia La Romana, through their account at Banco del Progreso No. 141-000467-2 or via PayPal http://www.clinicadefamilia.org.do/donar/

For more information please contact:

María Consuelo Pérez, Public Relations

Tel: 809-813-2934

Cel: 829-659-4838
Clinica de la Familia's 2016 Summer Camp brought Hope and Joy to children in need

Camp Hope and Joy is sharing with Casa de Campo Living a special message from their summer camp earlier last month. The organization which provides a happy environment for vulnerable children in the eastern region of the Dominican Republic treated campers to sports activities, educational lessons, arts and crafts, and theater performance. Read more here.
Clínica de Familia La Romana

Address: Calle Gregorio Luperón, esquina Calle Gastón Fernando Deligne #168 (next to Iglesia Sagrado Corazón de Jesús), La Aviación, La Romana

Schedule: Monday, Wednesday and Thursday: 7AM – 5PM

Tuesday: 7AM – 7PM (Extended schedule!)

Friday: 7AM – 4PM

Telephone/whatsapp: 809-813-2934

Fax: 809-556-3193

Website: www.clinicadefamilia.org.do

Email: [email protected]

Facebook: https://www.facebook.com/ClinicaDeFamiliaLR

You can also watch an informative 18 minute video in English about Clínica de Familia's programs and services at: www.clinicadefamilia.org.do/video.